take $10.00 off our eco-friendly soy based reed diffusers
discover our brick + mortar shoppe
Tucked away in Winnipeg's West End, hidden behind the guise of an old warehouse, you'll find the coziest and most welcoming of conceptual retail experiences.
This holiday season, make time to come explore the world of Farmer's Son Co.
New for this season, discover our expanded collection of gifts, barware, expanded selection of international chocolates + more.
OUR EXCLUSIVE FRASIER FIR CANDLE HAS RETURNED!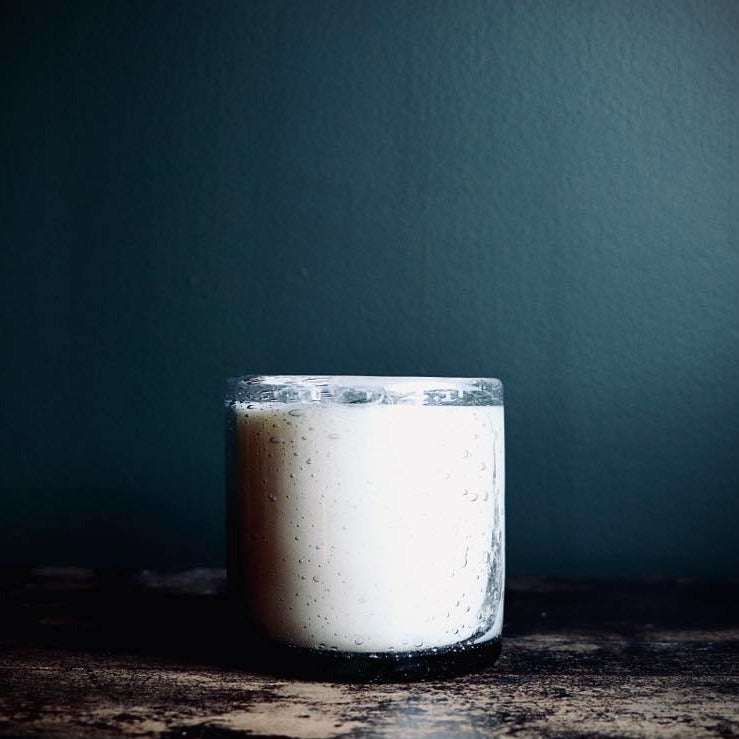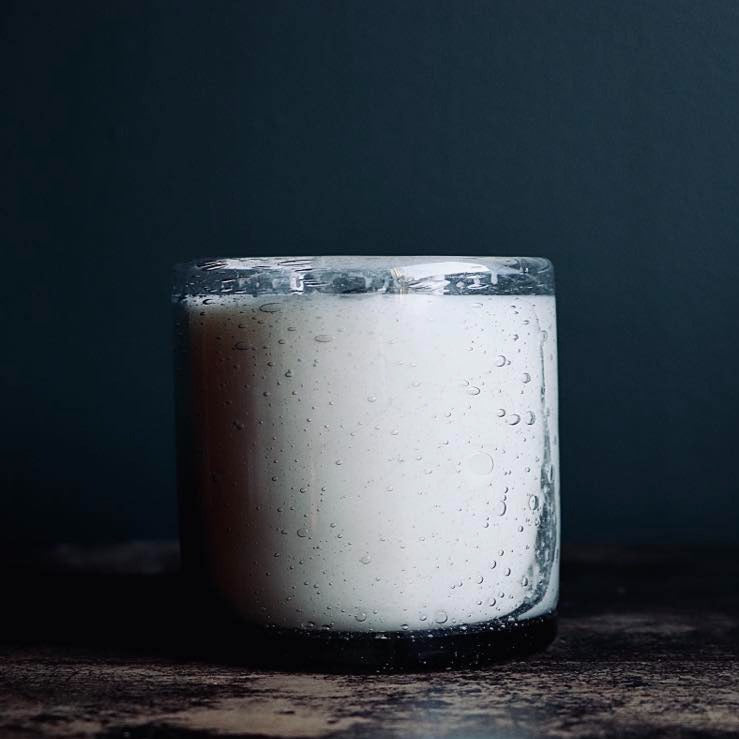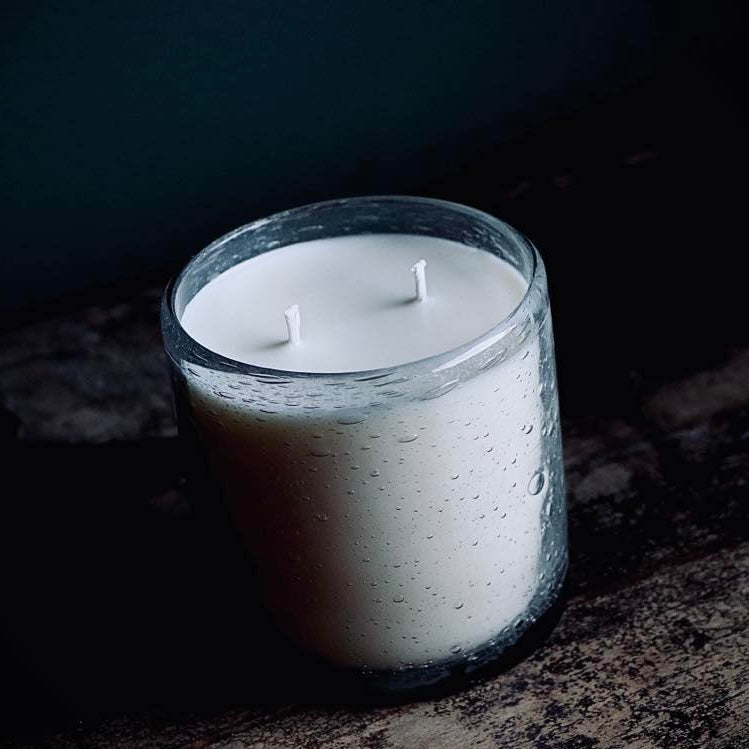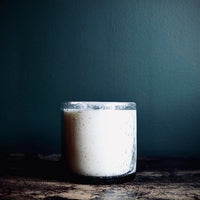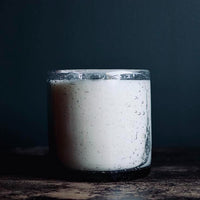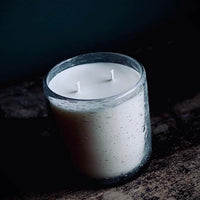 Frasier Fir (Double Wick)
TOP NOTES: Green, Citrus Zest, Lemon
MIDDLE NOTES: Siberian Pine, Frasier Fir
BASE NOTES: Cedar Musk, Patchouli, Cedar, Balsam, Earth
Bring the glow of fresh fir into your home with our limited edition Frasier Fir candle!

A holiday favourite of many. With mild citrus top notes, an earthy undercurrent and a woodsy fir balsam core that says "holidays."
And what better way to enjoy this special scent than in our beautiful Mexican glassware.
It was in Mexico City a few summers back that we came across a small workshop crafting beautiful artisan glass pieces that we couldn't stop thinking about. It was then that we knew we'd found that special something. Each limited edition piece has been hand blown exclusively for Farmer's Son Co. in Tonola, Mexico using glass bottles that have been rescued from local garbage dumps by workers who are paid a fair wage; thus encouraging both growth of the local economy + sustainability of existing resources.
Artisan blown one by one, each piece of glass in our 16aoz double wick size is unique & truly one of a kind. Upon completion of your candle, piece can later enjoy a third life as a bud vase, etc.
Please note: All Farmer's Son Co. blown glassware is artisan crafted one piece at a time and as such, there will be slight differences between each piece available.
the time is now! enjoy all autumn candles at 30% off!
celebrating seven years of farmer's son co.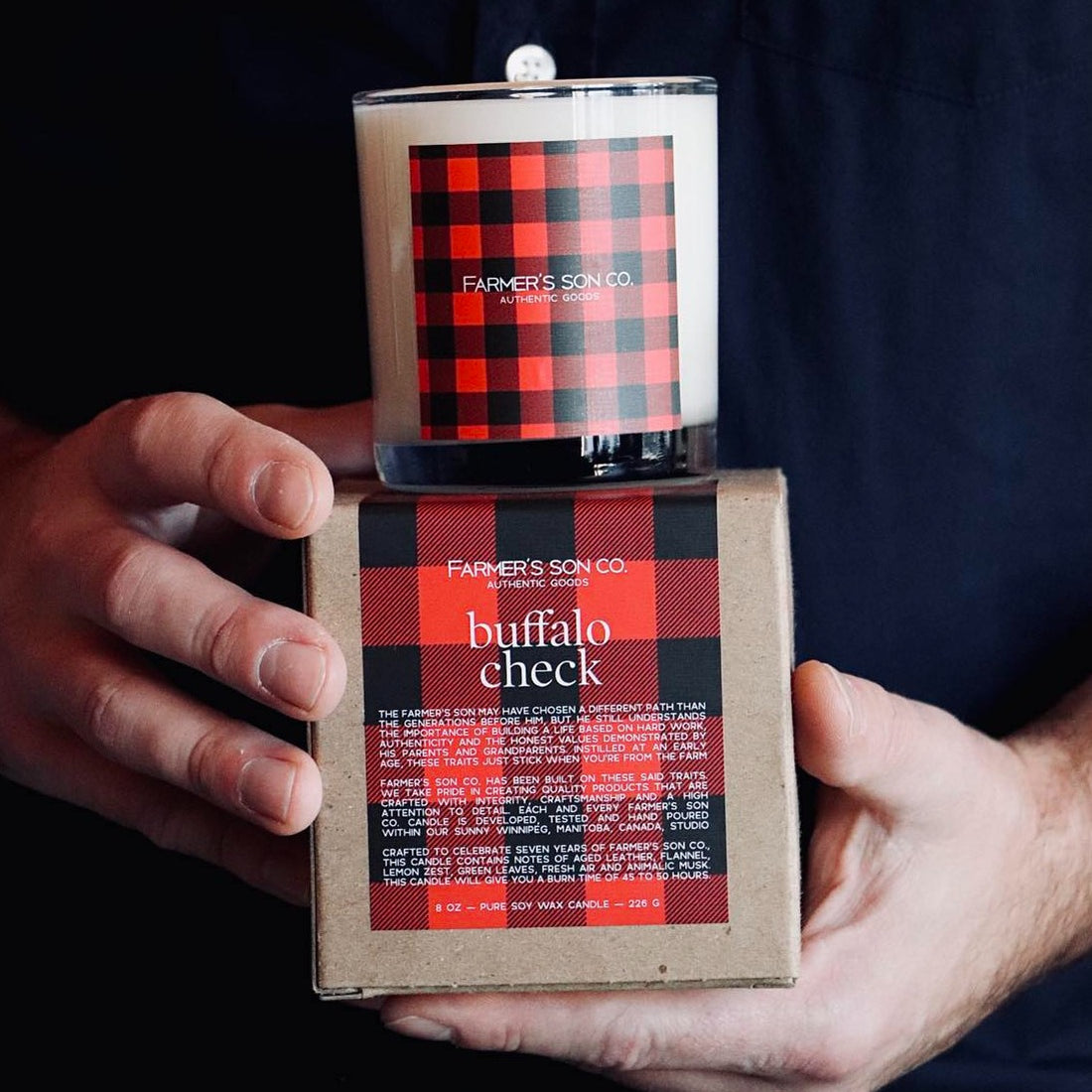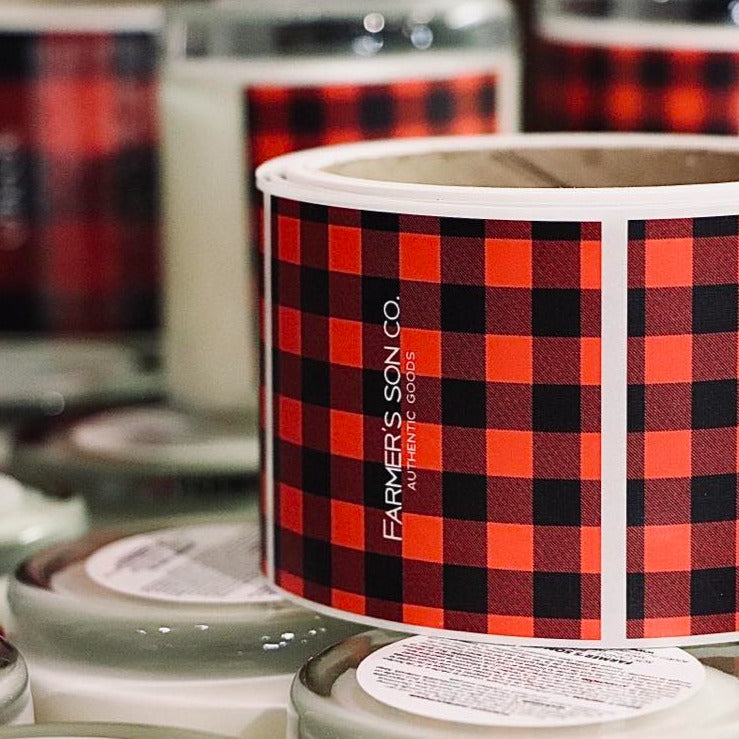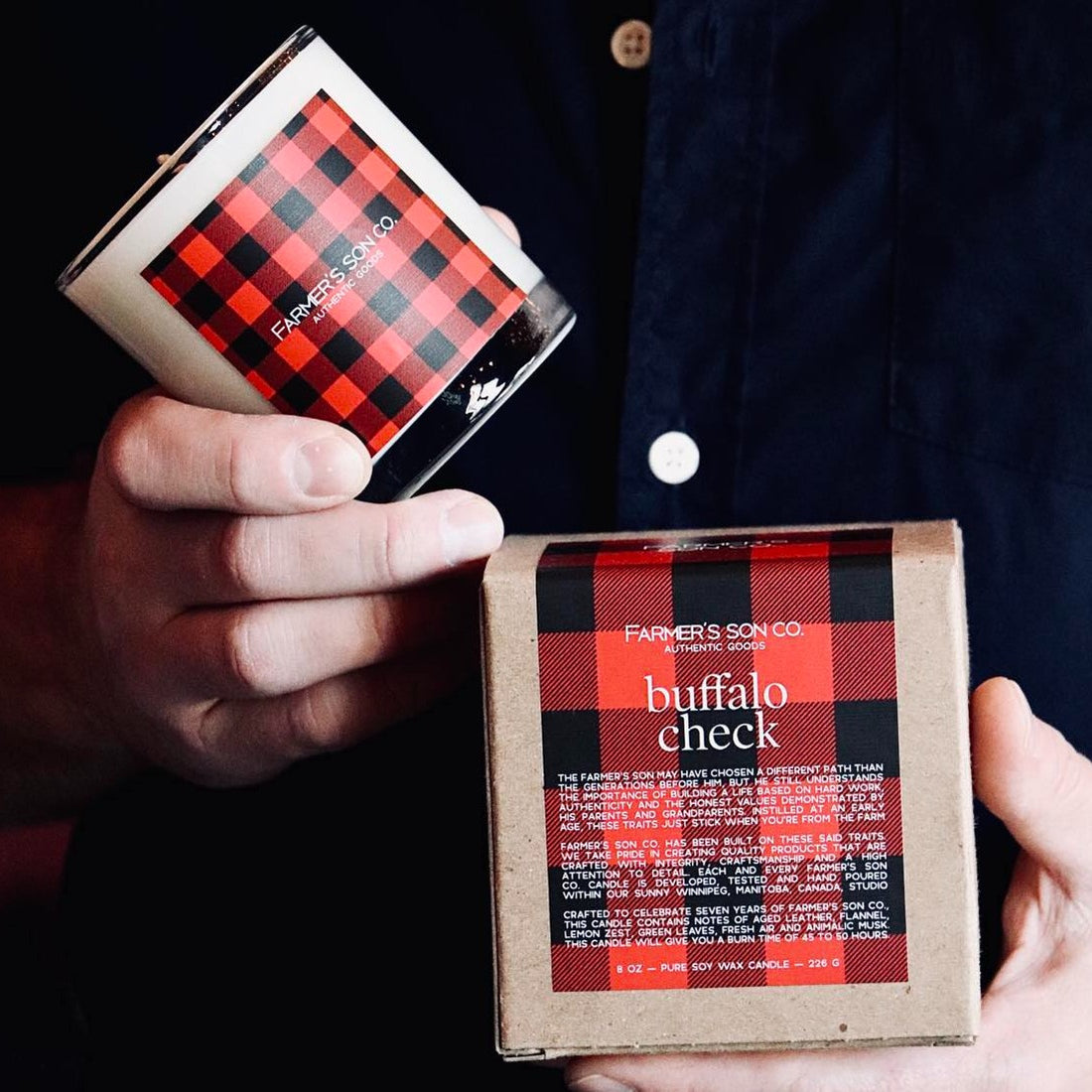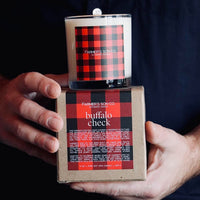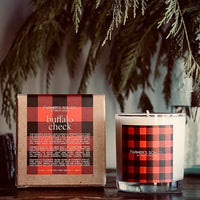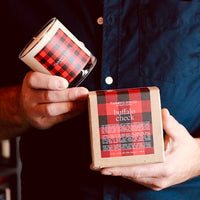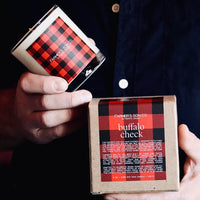 It's really late as I write this. I'll rewrite this at a later point, but for the moment, enjoy some raw (and kind of sleepy thoughts). 
This holiday season marks seven years of Farmer's Son Co.
I don't think I could tell you my official business anniversary date, but it was around this time seven years ago that I decided to do my first pop-up sale out in my hometown of Roblin. I had to find out if there was something to my candle making hobby. Could I do this? 
I guess I could. And I would. And I did. And somehow, despite everything, here we are.
I haven't been the best at celebrating the wins over years (I'm working on it) and figured I should do something about that. So, I present to you my limited batch, seventh anniversary piece, Buffalo Check.
A new piece that's as personal as it is special. Back when I started all of this, a buffalo check plaid shirt was my calling card. You might not remember the name if you me at a pop-up, but you'd remember the candles and the buffalo check guy. 
With notes of aged leather, flannel, lemon zest, a hint of cashmere, cedar, green leaves, fresh air and musk, I've been thinking about this one for awhile. It's cozy and warm and is a bit unexpected, but feels like you're walking into a big hug.
When you're the guy that loves buffalo check, you eventually just have to cave and make a candle with said name. The big ol' label on each is a nod to my classic big ol' labels.
HEIRLOOM QUALITY LINENS now 25% off!
this just in! the gift of the week!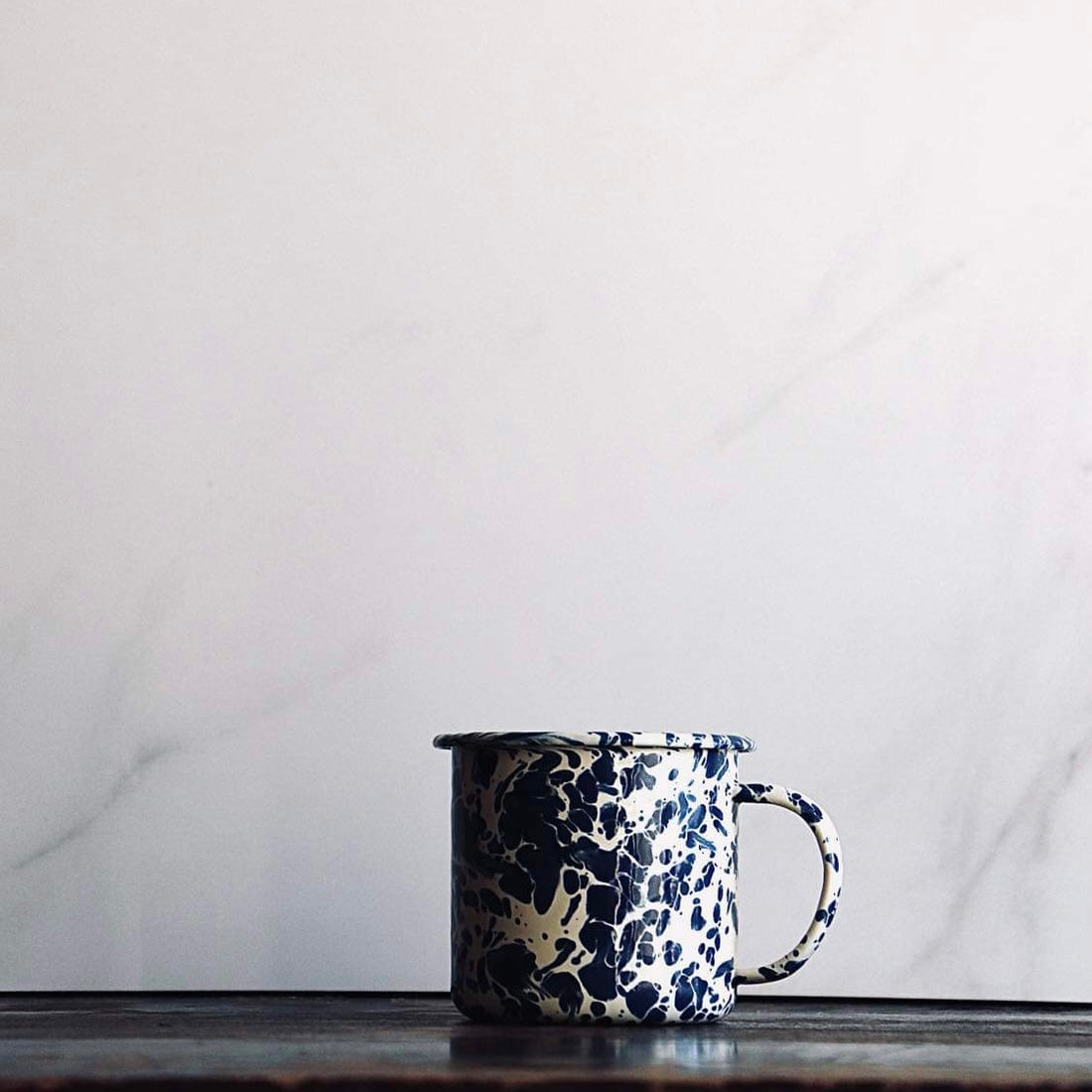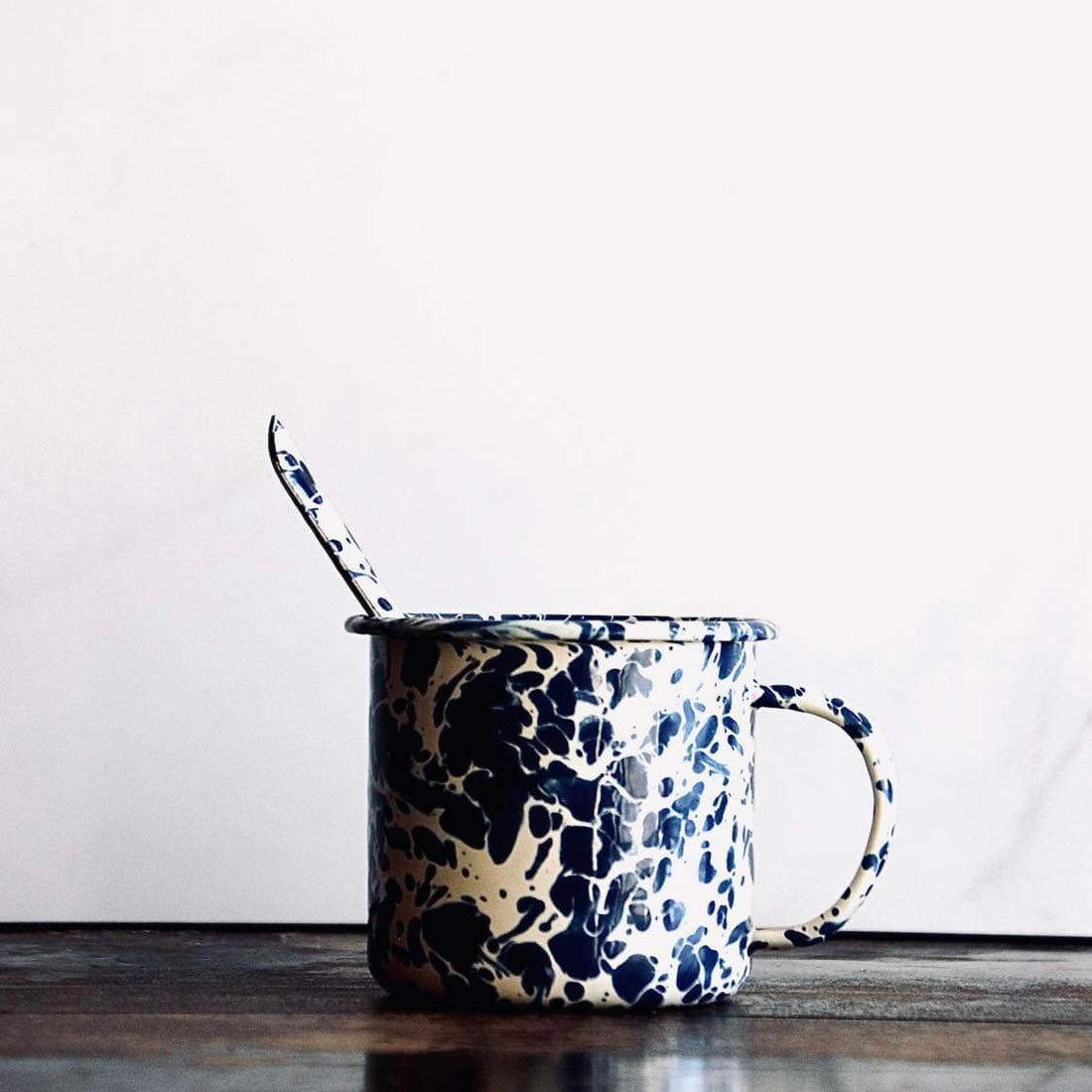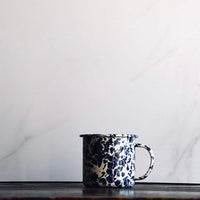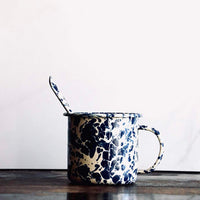 The marble patterns on our Farmer's Son Co. enamel splatter mugs naturally varies from piece to piece, making each enamel splatter mugs as unique as you! Dan's favourite shade of blue over a white enamel coated steel mug. 
Best enjoyed when out on the water, at the end of the dock or deep in the woods while having that first cup of the morning.
Spoon sold separately.
Delicious handcrafted chocolates from the UK!