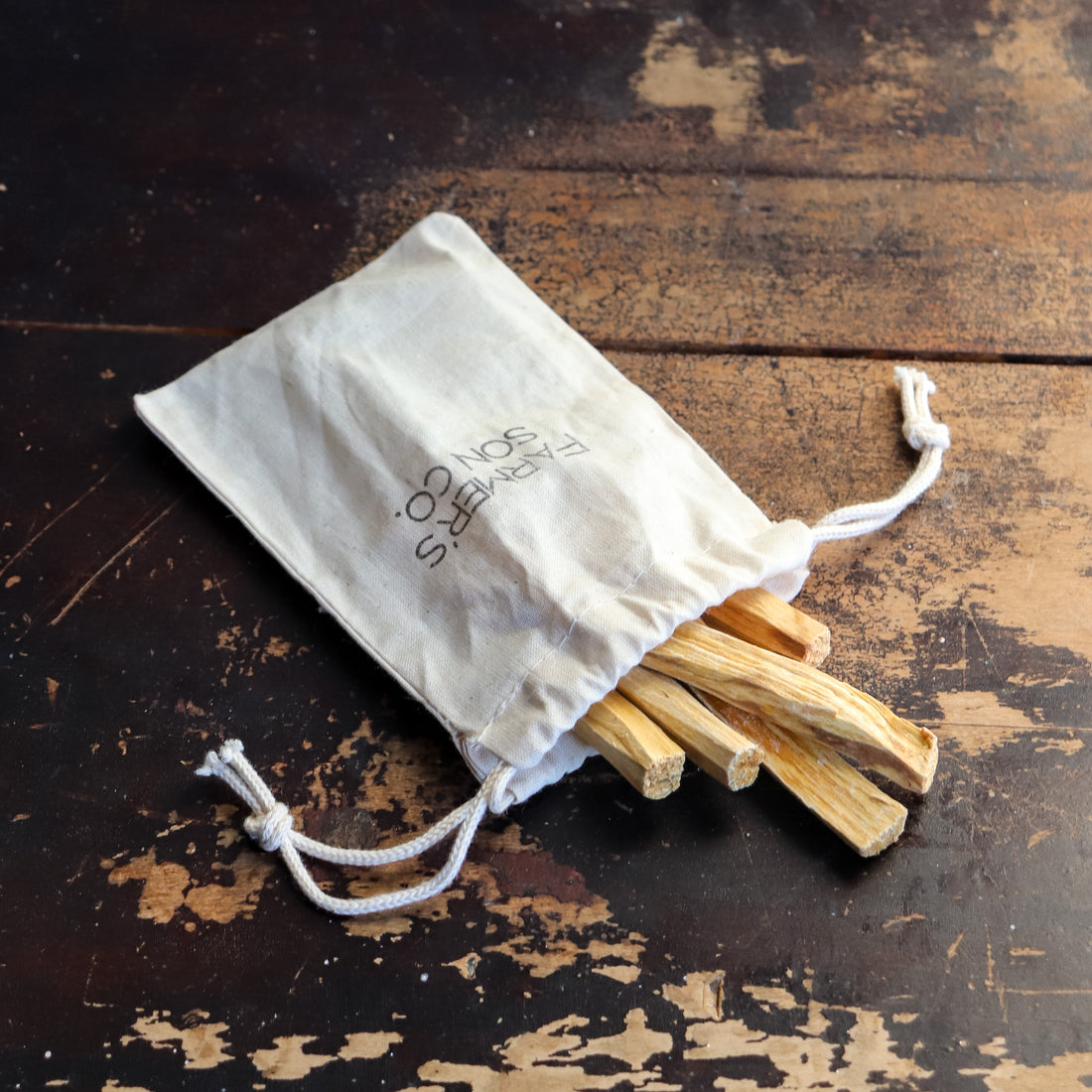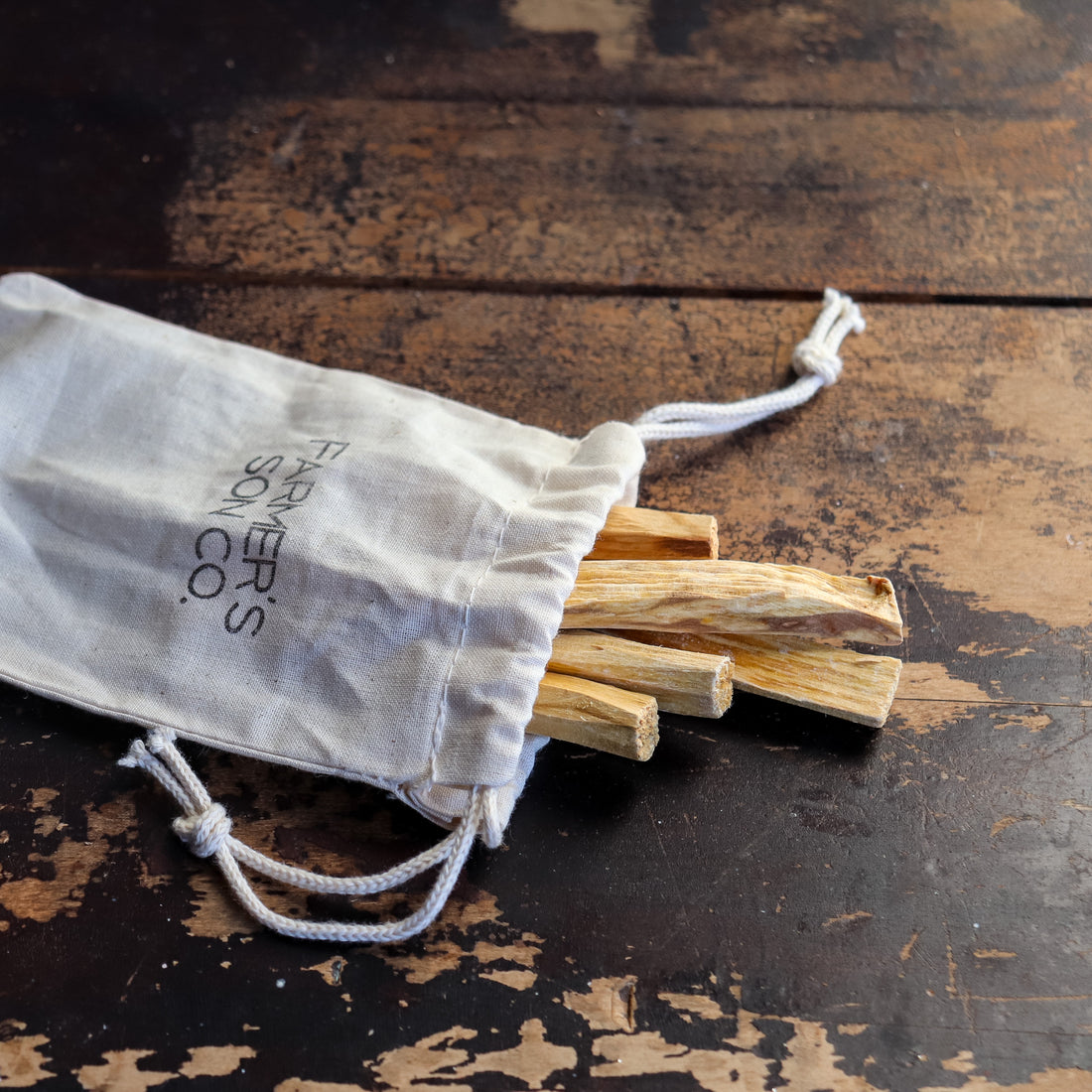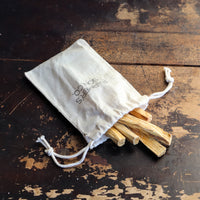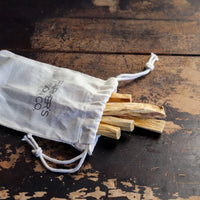 Cleanse & energize your home or cabin with our environmentally friendly Palo Santo. The fragrant smoke also naturally repels mosquitos.
All Farmer's Son Co. Palo Santo is ethically harvested in Ecuador from Palo Santo trees and branches that have died naturally.
Each Farmer's Son Co. bundle includes five pieces of Palo Santo housed in a Farmer's Son Co. branded cotton bag.
Caution: Burn in well ventilated areas only. Never leave burning Palo Santo unattended. Burn in a fire-safe bowl
Light your Farmer's Son Co. Palo Santo stick with a candle, lighter, or match. Hold the stick downward at a 45-degree angle, letting the stick burn for 30 seconds (let the flame extend to approximately the length of your thumbnail). Blow out the flame & let the smoke swirl around. Place your Palo Santo stick on a heat safe bowl and let it burn.
Store your Palo Santo in a drawer or container, away from direct sunlight
Ethically harvested in Ecuador for Farmer's Son Co.