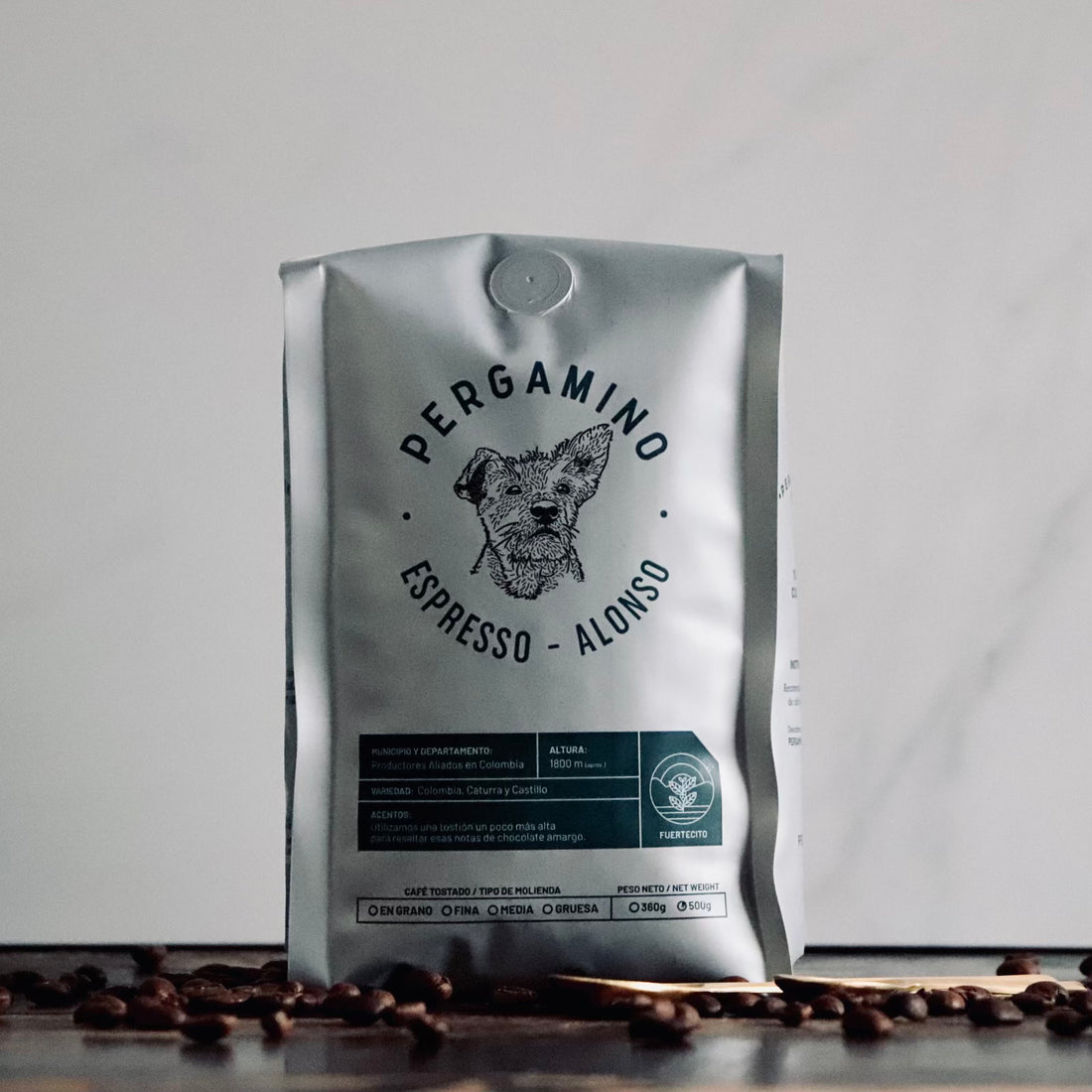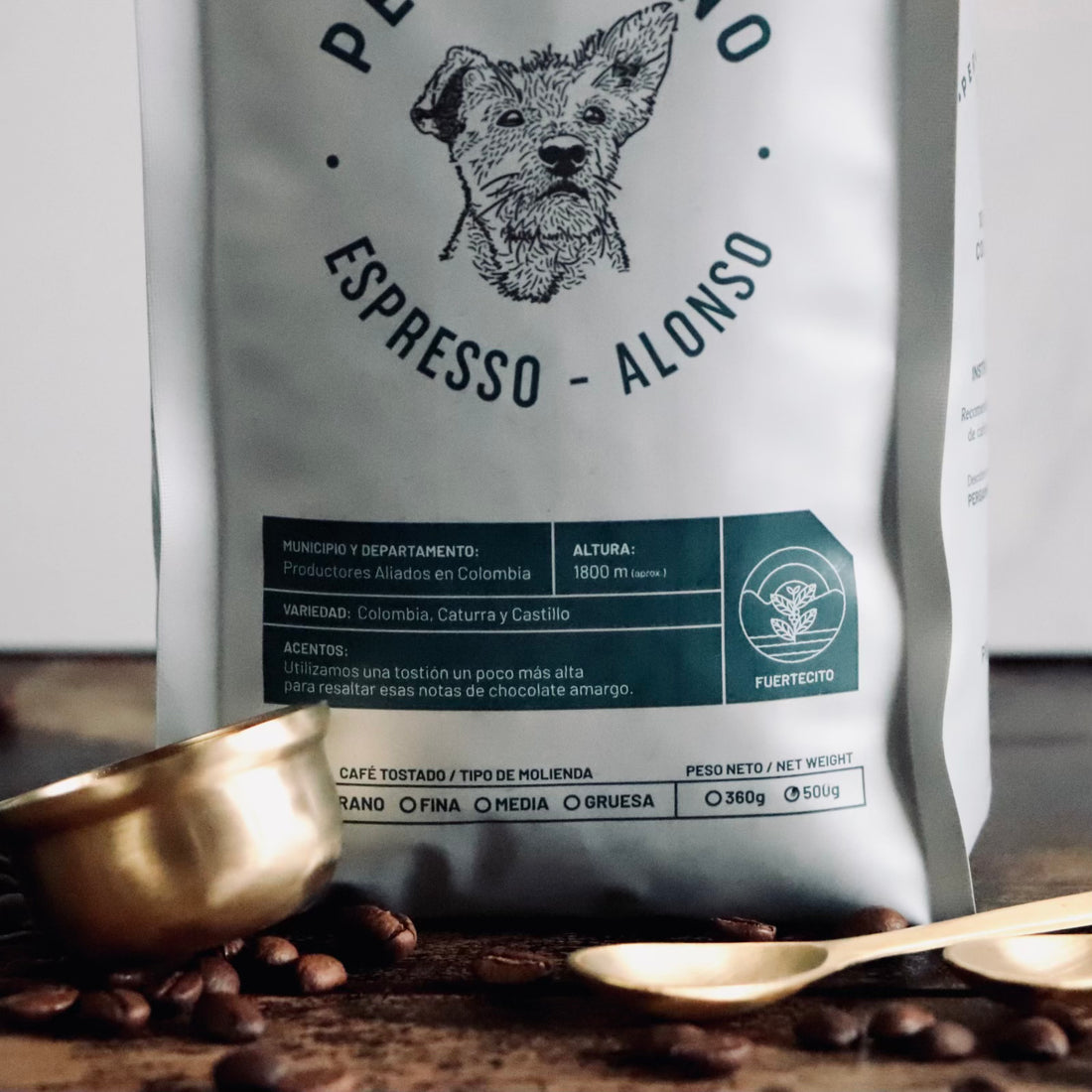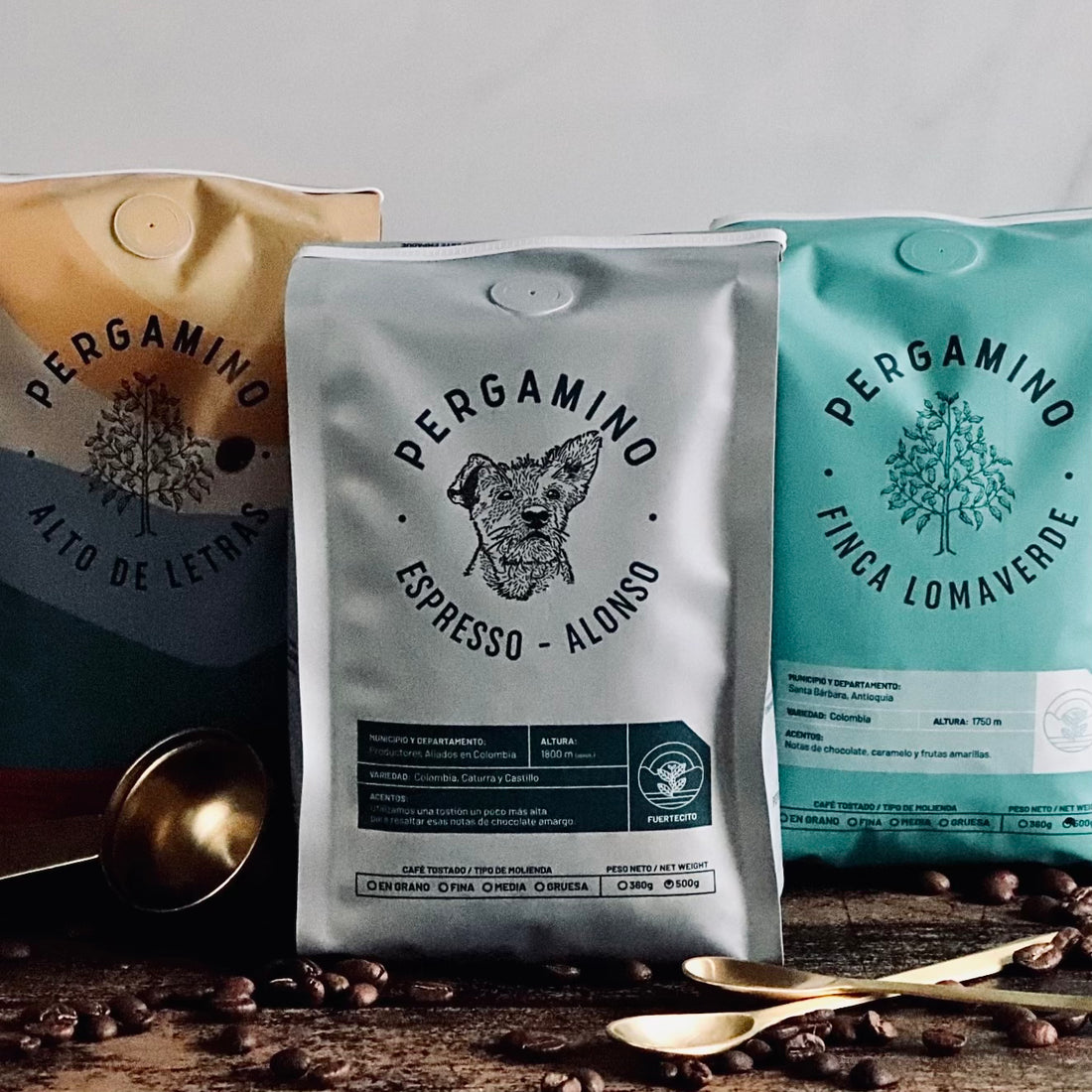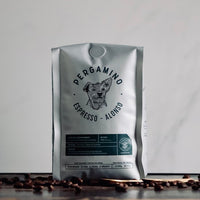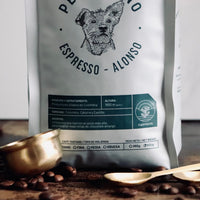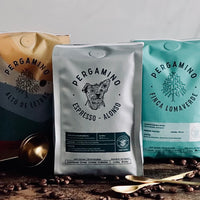 Pergamino - Alonso Espresso
Flavour Profile: With a slightly higher roast, this coffee has slightly more bitter notes that highlights the chocolate notes in the coffee's profile
Dan had the opportunity to visit Pergamino's flagship shop in Medellín in early 2020 and it was love at first sip. It's a real treat to be able to share this coffee with folks locally!

We're excited to present Pergamino's newest espresso edition to you, inspired by Alonso, Pergamino's unofficial mascot! This adorable mutt went from being abandoned on one of the roads leading to one of Pergamino's farms to becoming a public figure and an amateur surfist, yet his mountain soul and free and wild spirit remain intact. 

This espresso coffee, previously obtained exclusively from Pergamino's Lomaverde estate, is now selected among the origins from our allied producers. Regardless, it preserves its darker roast and it is still an unconditional requirement to preserve Alonso's spirit: particularly strong and a bit bitter but with a sweet chocolate finish.
Offered exclusively in a whole bean format. 
Pergamino Coffee was Created with the goal of being a game changer in the world of specialty coffee. They either grow their own coffee or work with amazing small producers across Colombia, and then they craft roast these coffees in Medellín, right in the heath of Colombia.
500 grams / 1.1lbs per bag
Roasted in Medellín, Colombia and imported by Farmer's Son Co.