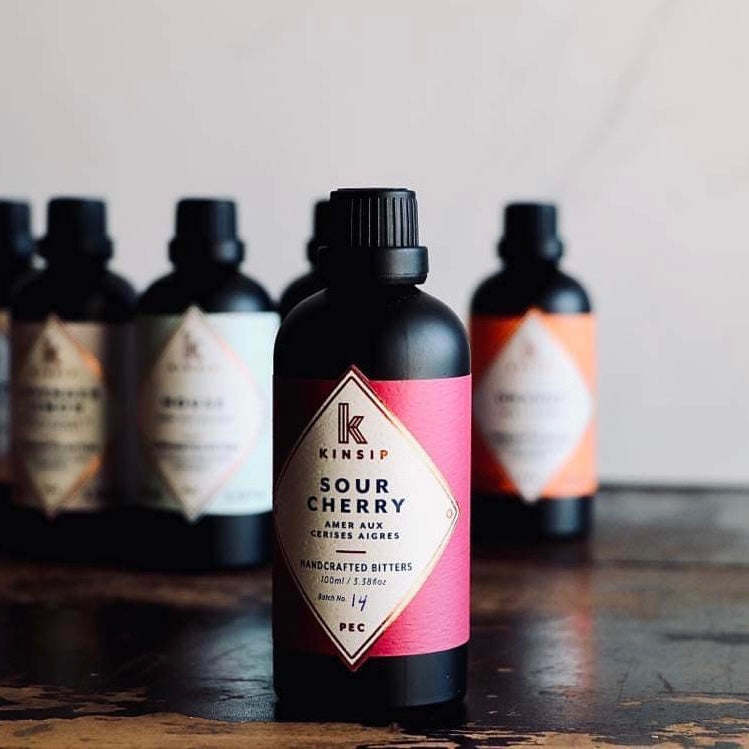 Kinsip Sour Cherry Bitters
Tasting notes: sweet and tart cherries, raw cherry, honey, mild citrus zest, puckeringly tart finish, mid-level acidity, smooth, mild bitterness. 

Kinsip Sour Cherry bitters are hand crafted in Prince Edward County, made with local Ontario sour cherries, and lightly sweetened with local honey.  Add to your next Manhattan, whiskey sour, or to contrast smoky or savoury gins, mezcals, and vermouth forward drinks. ABV 60%.



Small batch crafted in Prince Edward County, Ontario