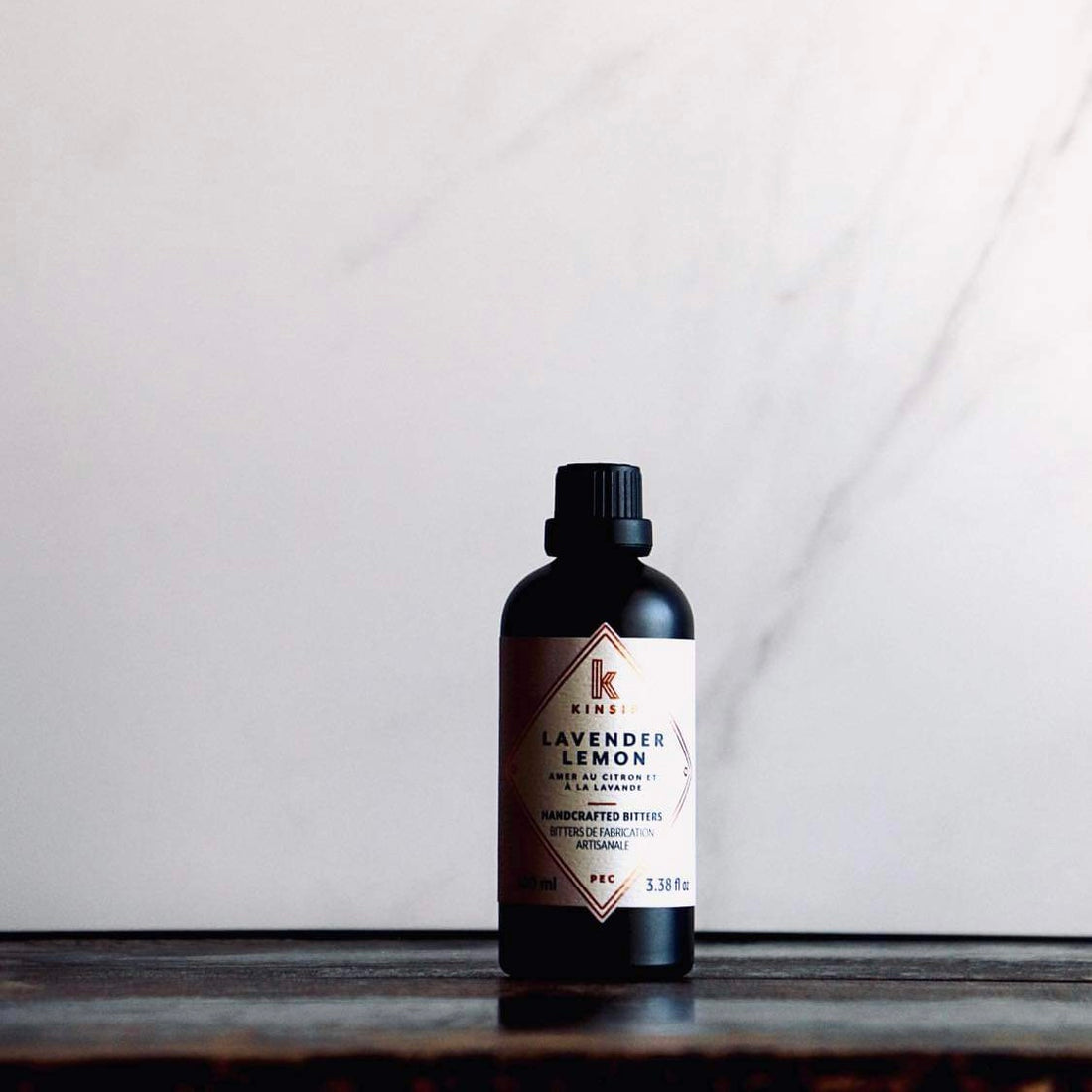 Kinsip Lavender Lemon Bitters
Tasting Notes: Fresh lavender, lemon peel, mildly sweet, bright, vibrant acidity, little bitterness, floral, citrus aroma.

Kinsip Lavender Lemon bitters are one of our most balanced and versatile lavender bitters options. Equally at home in bourbons, ryes and whiskies as they are with botanical gin and vodka, use these zesty, vibrant bitters in a Gin Fizz, Whiskey Sour, or to add depth and acid to a sweet Mimosa. ABV 60%.
Small batch crafted in Prince Edward County, Ontario