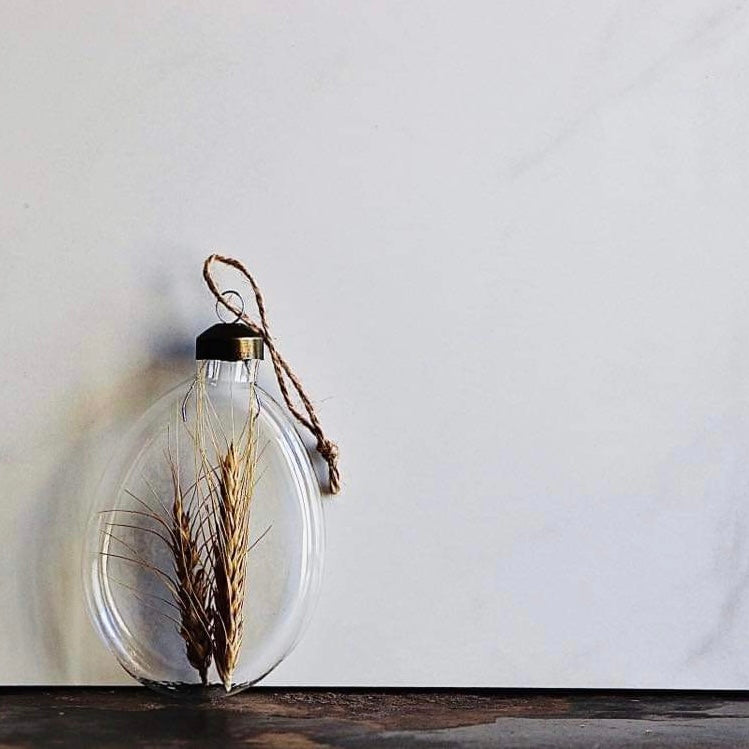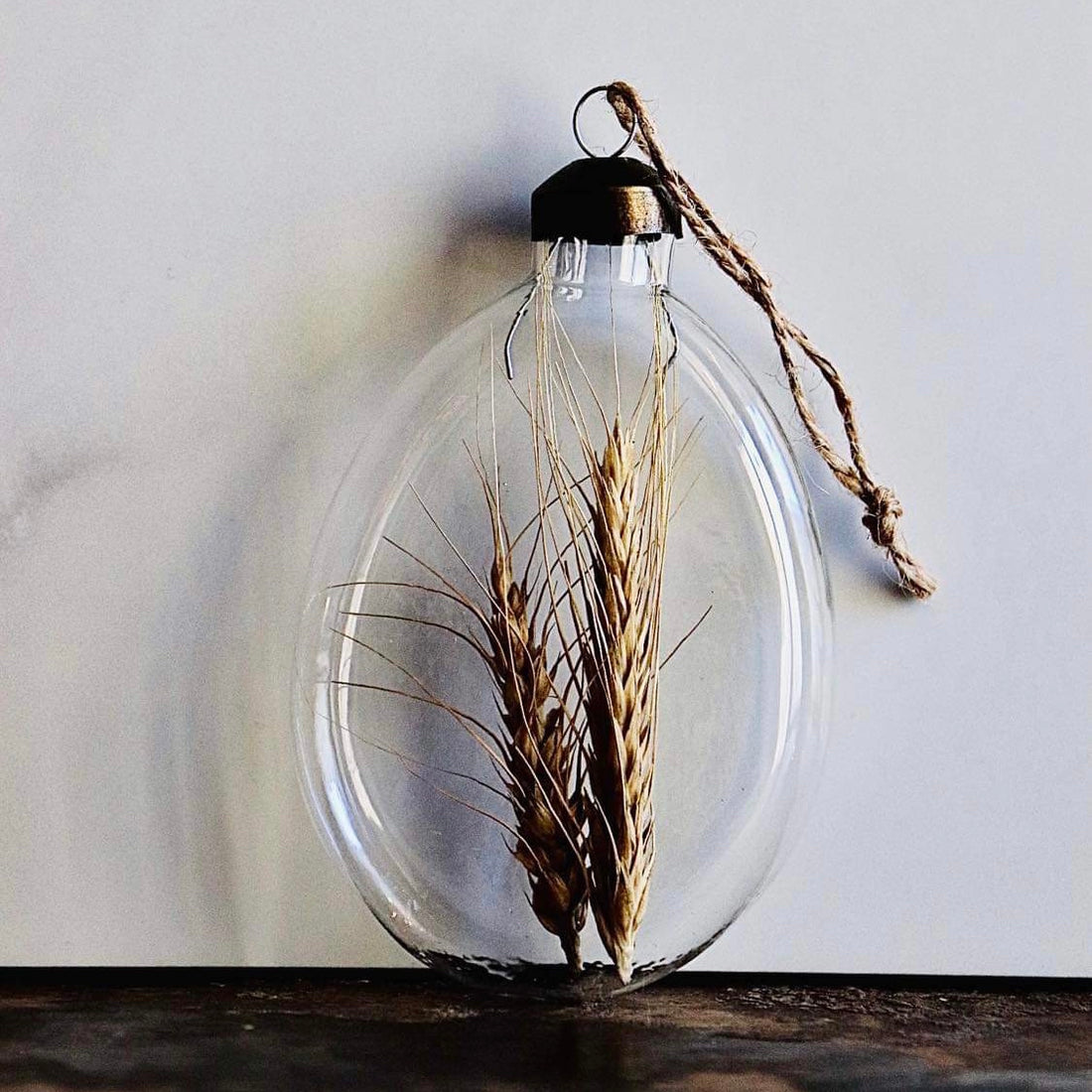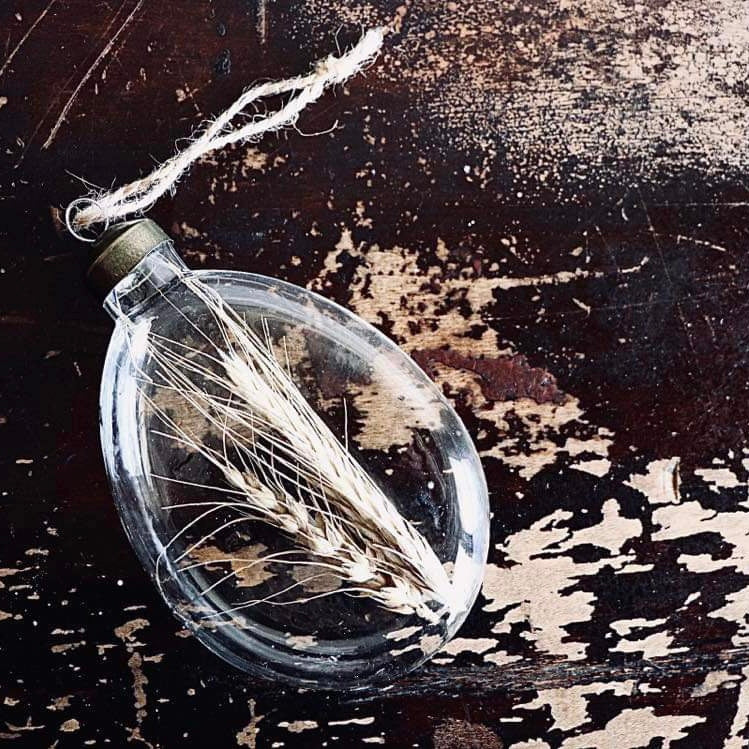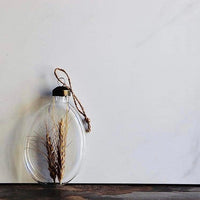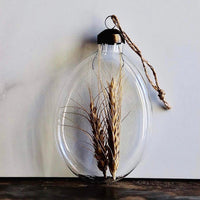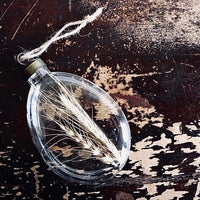 Farmer's Son Co. x Copper and Pine Ornament
A holiday collaboration between Farmer's Son Co. and Winnipeg designer Copper and Pine, this unique ornament is a beautiful reminder of yours or your loved one's rural roots.

This eye-catching piece has been created with care and features a delicate flat-sided hanging ornament that's been handblown exclusively for us. Within, preserved Manitoba grown wheat - each tiny piece unique.
The perfect addition to that holiday tree, it's simple, stylish and a nice nod to who we are as Manitobans. 
Each piece is one of a kind. We'll make sure that we pick a good one for you!
Wipe clean with a damp cloth.
12 x 8 x 3.2 centimeters (4.7 x 3.15 x 1.25 inches)
Ornament imported by Farmer's Son Co., filled with Manitoba grown wheat