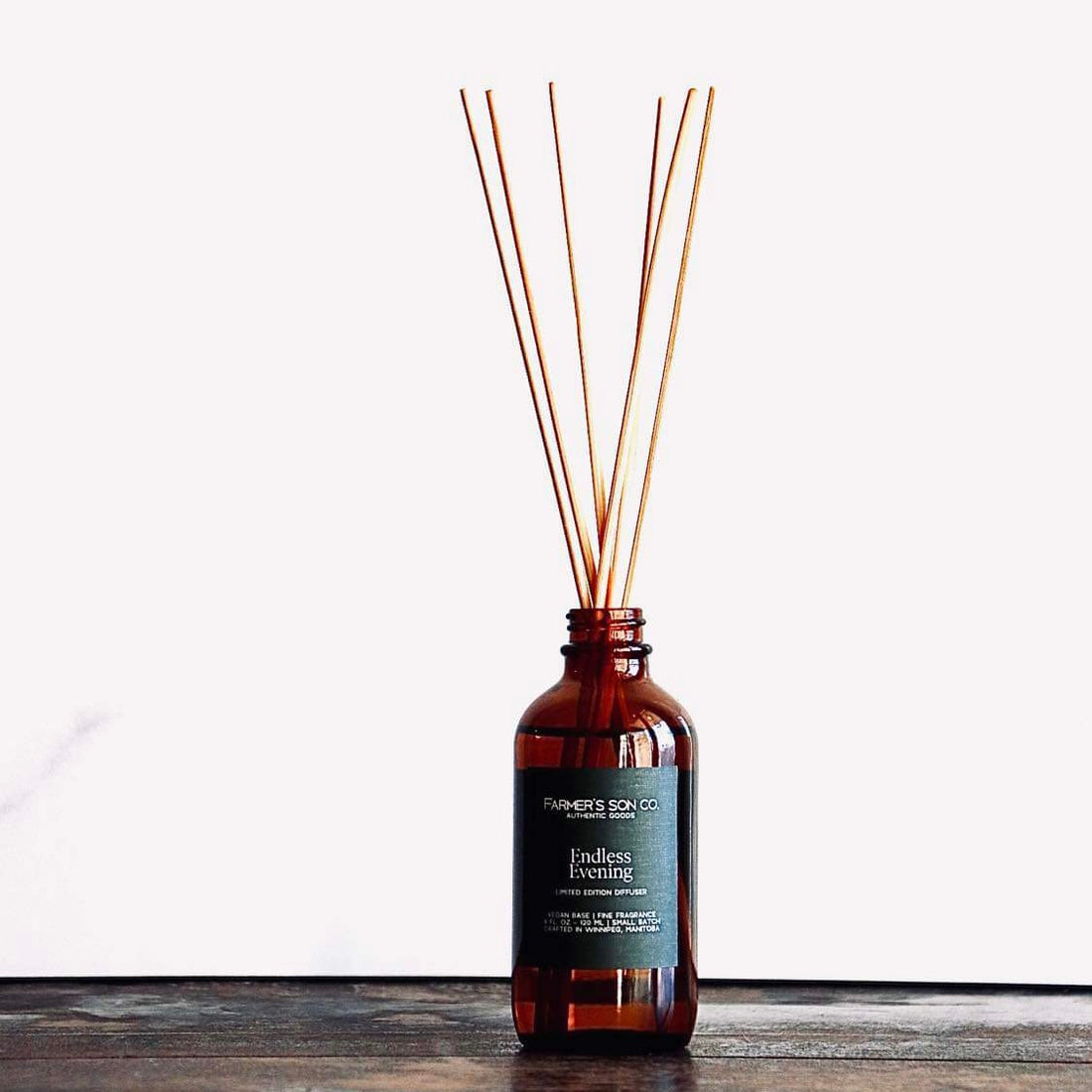 TOP NOTES: Tobacco Leaf, Sugar, Cherry, Raspberry
MIDDLE NOTES: Spice Accord, Cinnamon, Cashmere, Ginger, Plum, Rose, Orchid
BASE NOTES: Cedarwood, Saffron, Patchouli, Oud, Leather
We've been enjoying a cozy evening in this little old cabin in the woods. The fire in the wood stove has been crackling and there's a faint smell of cherry tobacco in the air. It's nice and comfy inside while the wind howls outside. We have plenty to keep us occupied - board games, books, and plenty of good wine. Our pup's been happily snoozing by the fire, keeping us warm.
We can tell it's going to be an endless evening here, so we've been taking our time and enjoying it. This cabin has a special kind of magic to it, a feeling that the time will simply stand still while we enjoy what the evening has to offer.
We're grateful to be here, in this special place. We know this is one of those nights that we won't soon forget. So, until that time comes to an end, we'll just keep on enjoying every moment of this cozy cabin in the woods.
Insert the rattan reeds directly into the bottle, flipping them weekly or as needed to refresh the scent. To create a lighter, more subtle scent throw, insert just a few reeds or remove as needed.
Please keep your reed diffuser away from direct sunlight or other heat sources to avoid drying out the reeds. Farmer's Son Co. fragrance oils are not developed for aromatherapy diffusers or humidifiers. Do not consume and keep away from children or pets. If the oil spills, clean up immediately, as the oils and resins can cause damage to some finishes.

Do not place the bottle on any surface that may be damaged by perfume oils. Neither Farmer's Son Co. nor our stockist partners are responsible for the misuse of your diffuser.
Small batch crafted by hand in our Winnipeg lab & creative space.