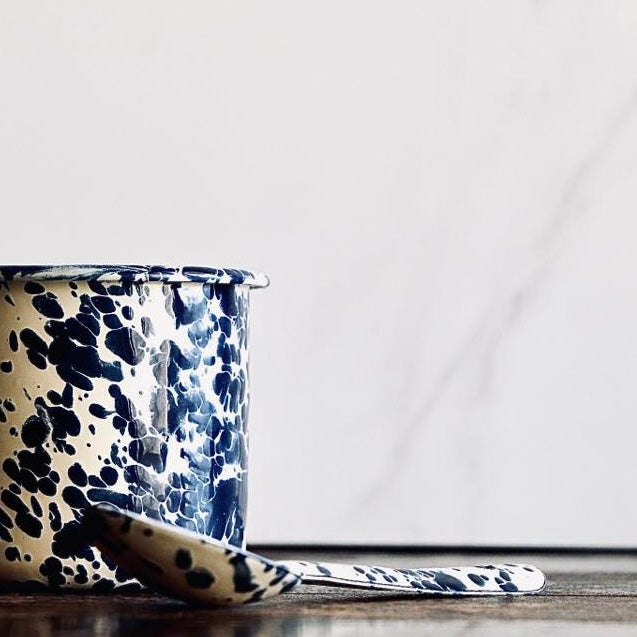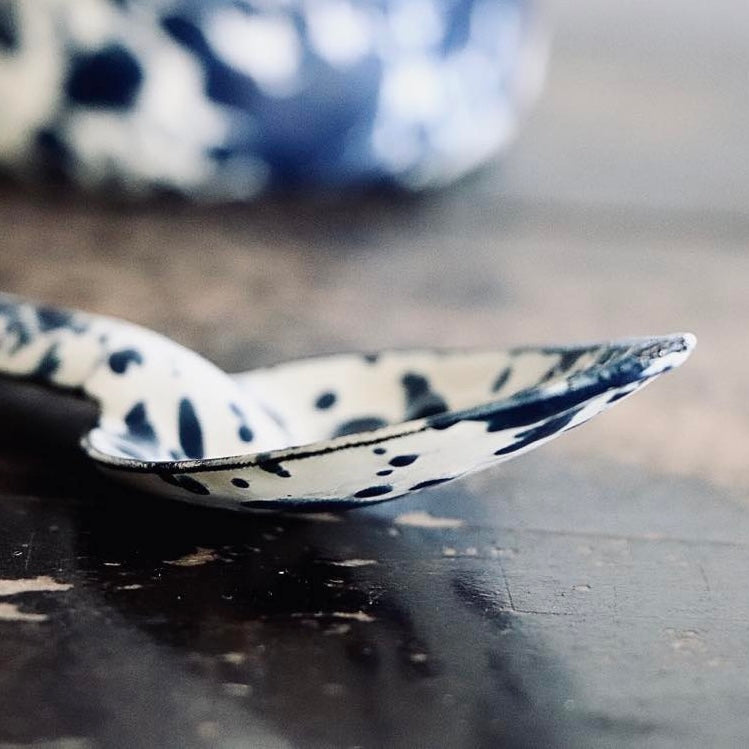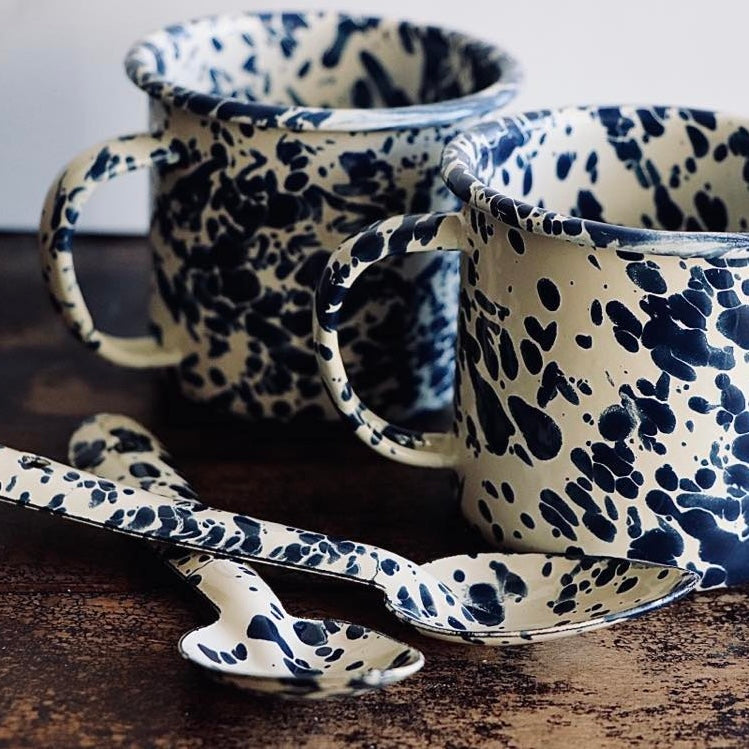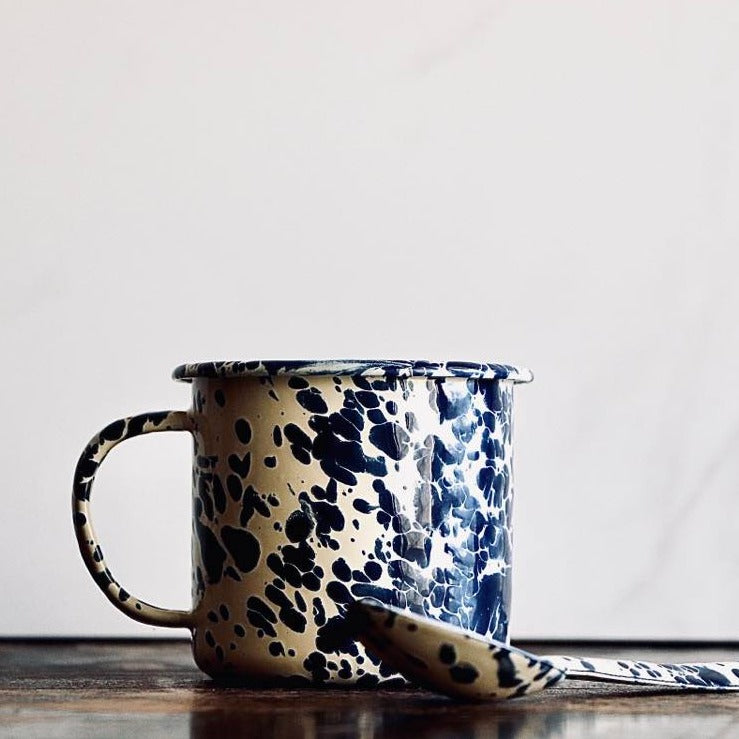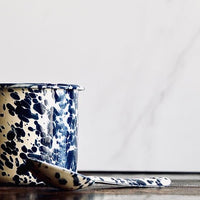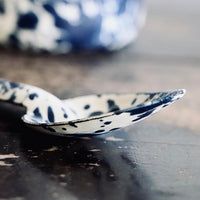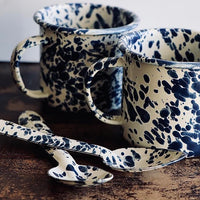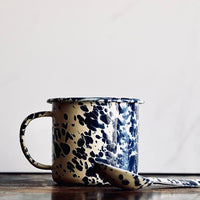 The marble patterns on our Farmer's Son Co. enamel splatter spoon naturally varies from piece to piece, making each enamel splatter spoon as unique as you! Dan's favourite shade of blue over a white enamel coated steel spoon.
Lemon juice can remove stains from your Farmer's Son Co. enamel products, such as tea stains on mugs. Soaking the products in warm soapy water will help remove baked on food, but avoid using abrasive sponges or brushes as this may scratch the surface. Coating your pans in a light layer of oil before cooking can help with cleaning after use.

Dishwasher safe but we prefer to handwash.
6.1 inch x 1.6 inch x 0.8 inch
Made in China for Farmer's Son Co.