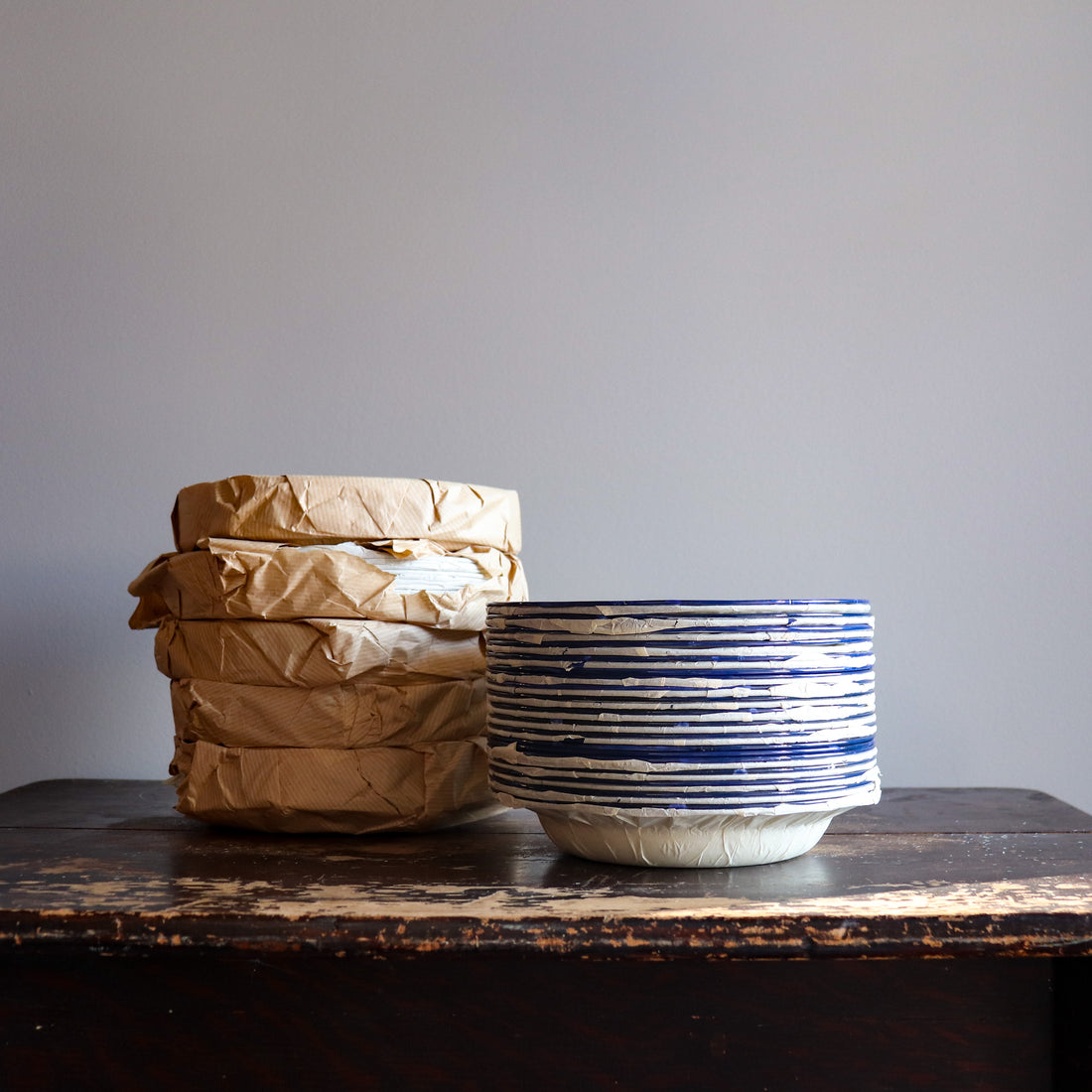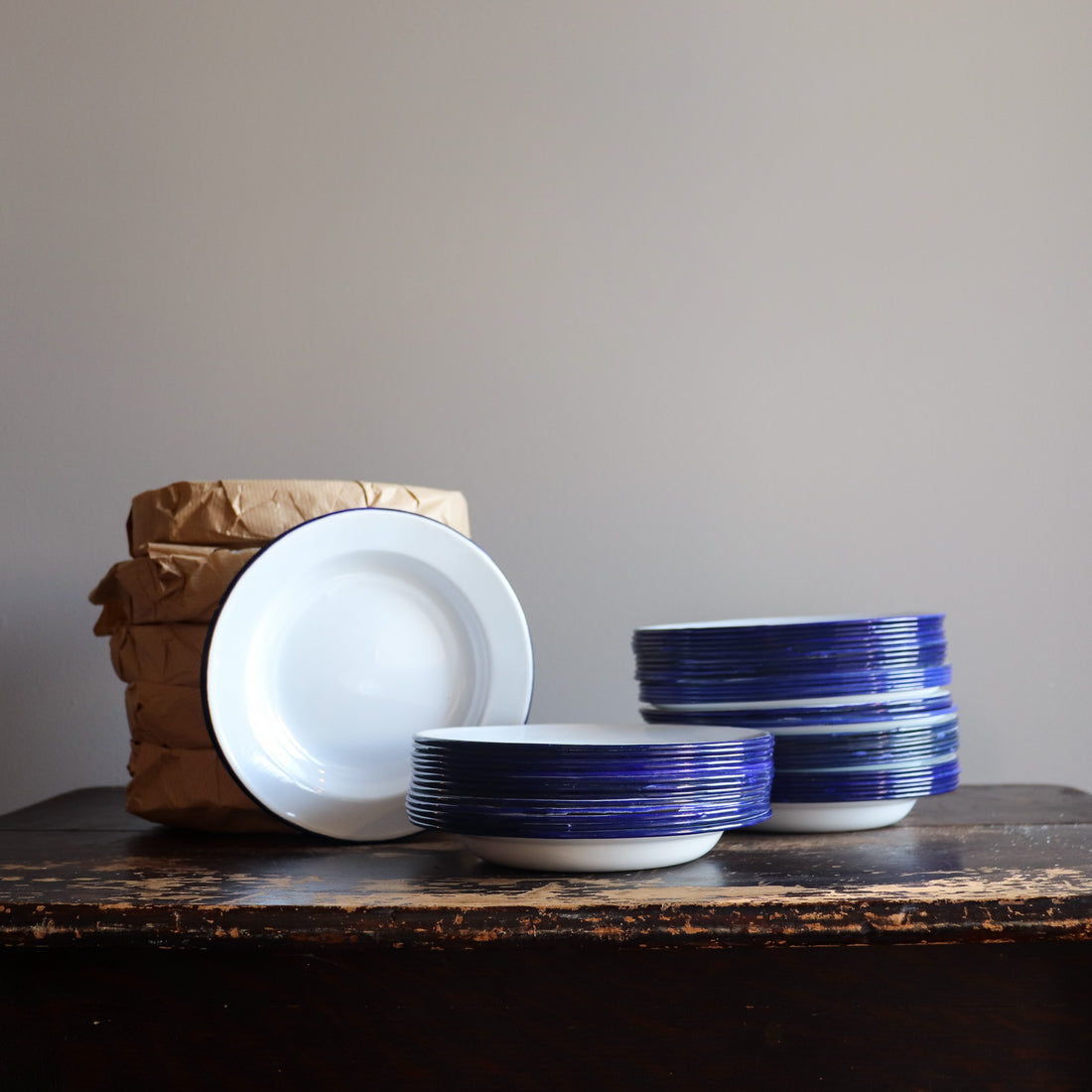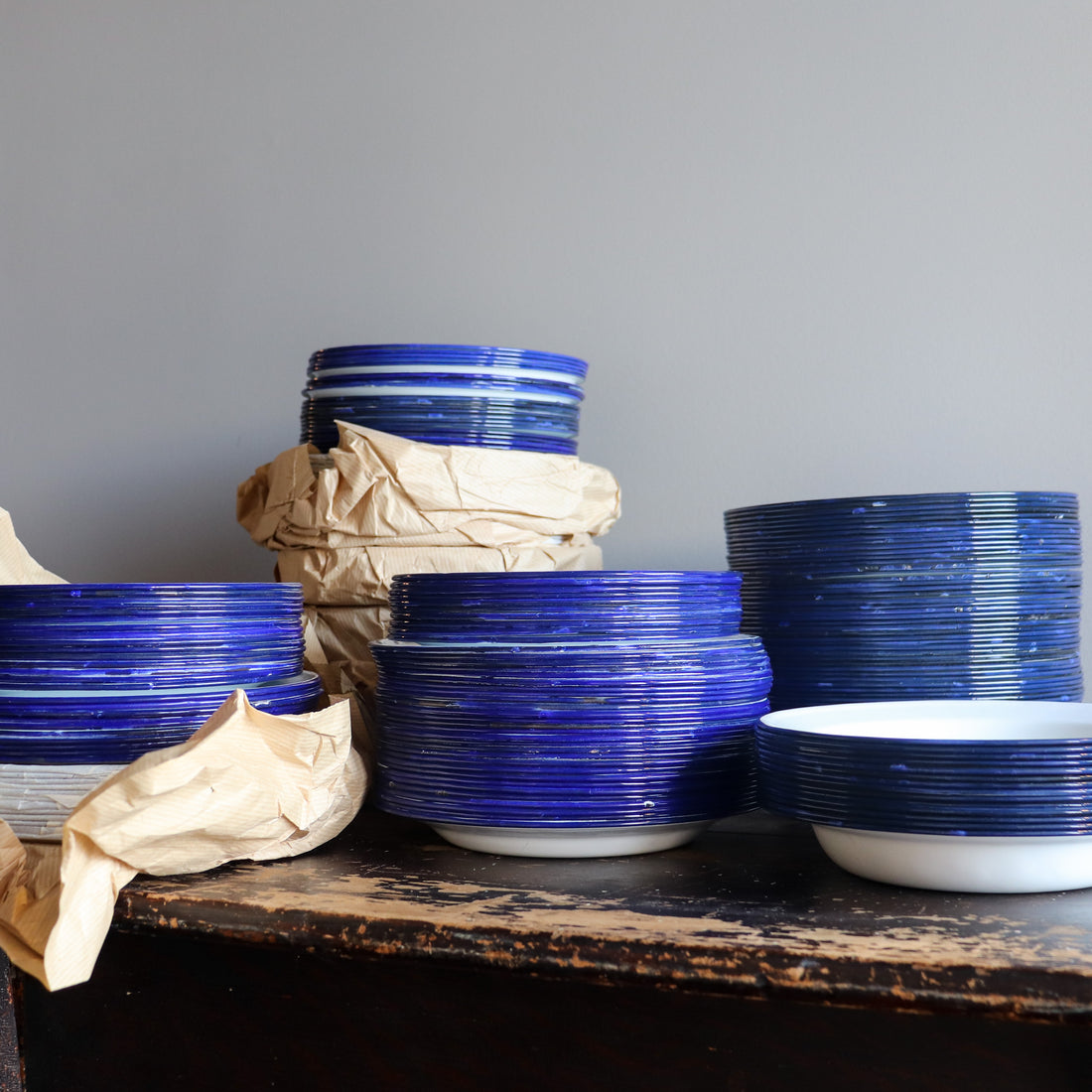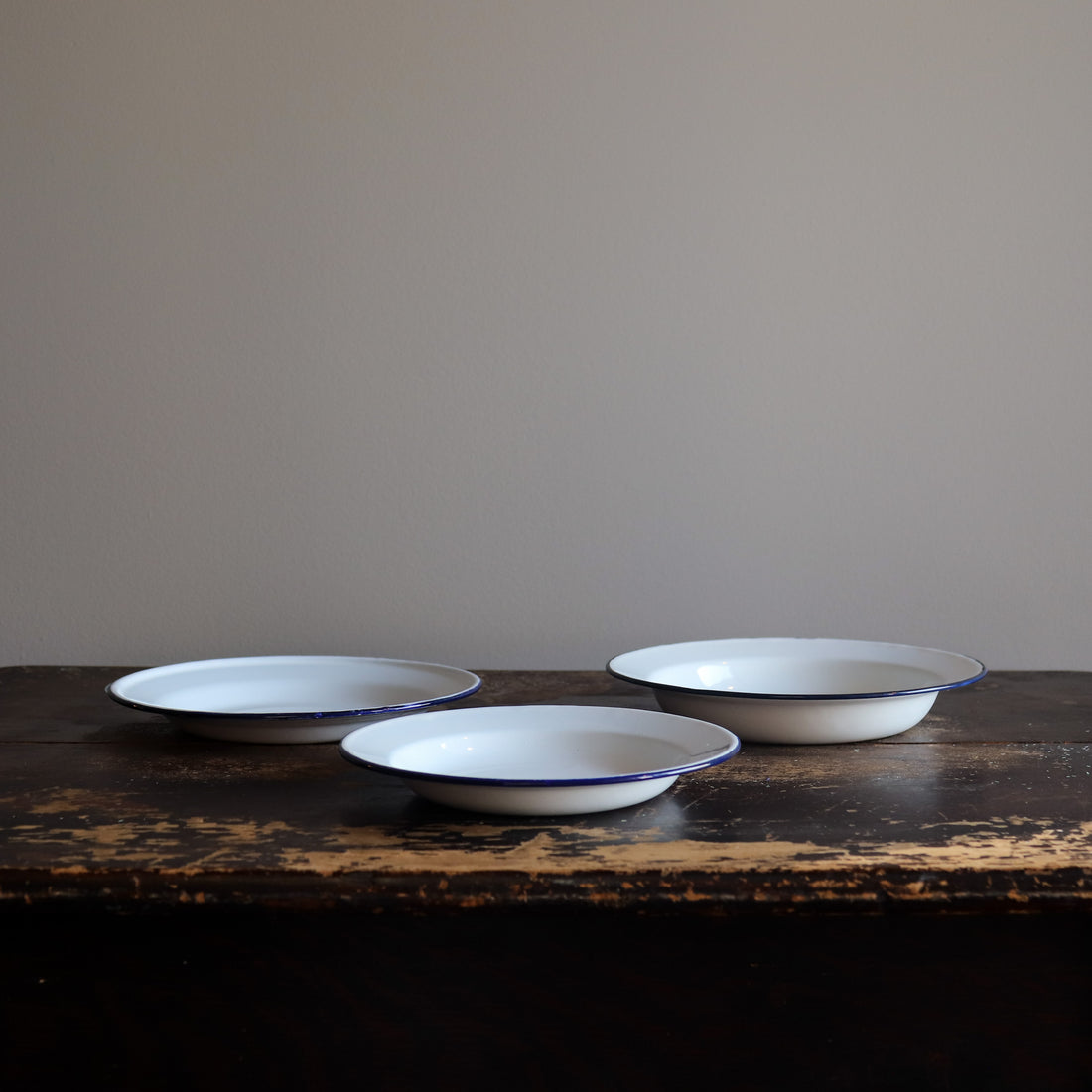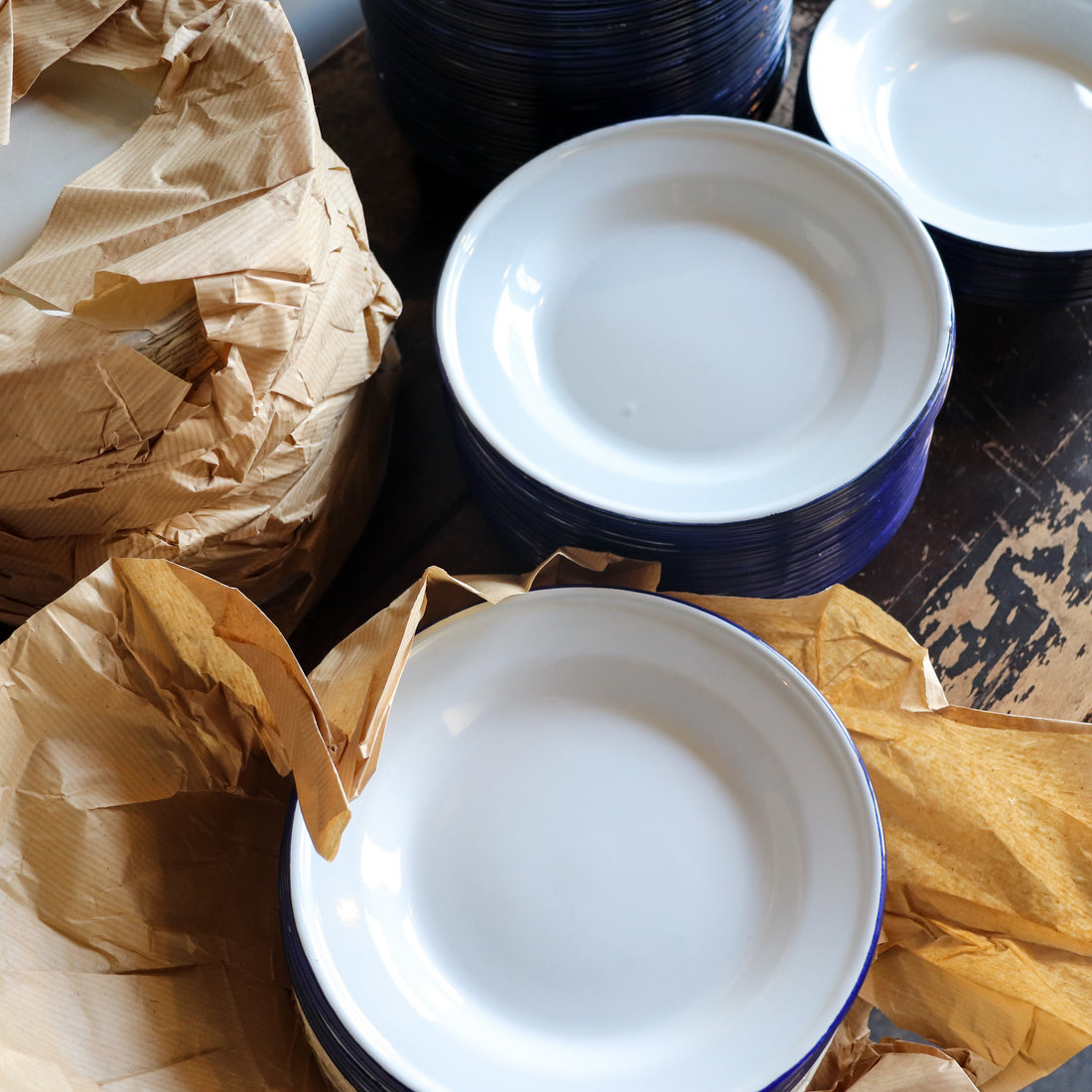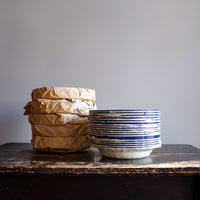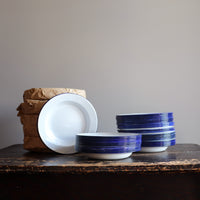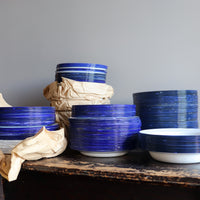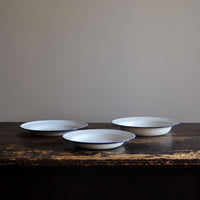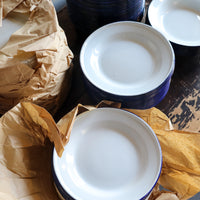 Vintage Enamel Shallow Bowl Plate
We recently stumbled upon a pile of deadstock vintage, but unused enamelware. Sitting, waiting for an opportunity to be loved 40+ years after being produced. One dusty warehouse and a very full truck later, my team and I got to work readying these pieces for you!
Our enamel soup bowl plate is great for pasta night at the cabin, those rainy days at the lake when a pot of soup's in order, or keeping snack time with the kids in your life under control! Its durable enamel construction makes it easy to clean, perfect for camping trips, picnics, sustainable entertaining, or out at the cabin.
The charming vintage style of these pieces make them an ideal addition to any kitchen.
While dishwasher safe, we prefer to wash our enamelware by hand to ensure preservation of finish.

Lemon juice can remove stains from Farmer's Son Co. enamelware products. Soaking the products in warm soapy water will help remove baked on food, but avoid using abrasive sponges or brushes as this may scratch the surface. Coating your pans in a light layer of oil before cooking can help with cleaning after use.

Like any ceramic, the outer porcelain layer can chip if dropped, revealing the steel beneath it. When this happens the steel below naturally oxidises and the enamelware remains safe to use. Plus, in our opinion, your enamelware gains a little more character.
Eight inch diameter / 20.32 cm diameter