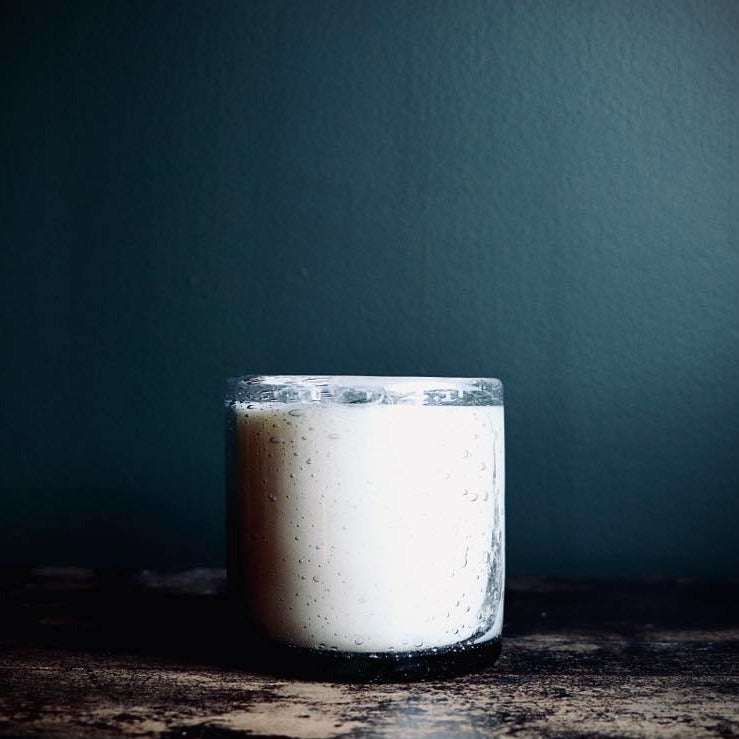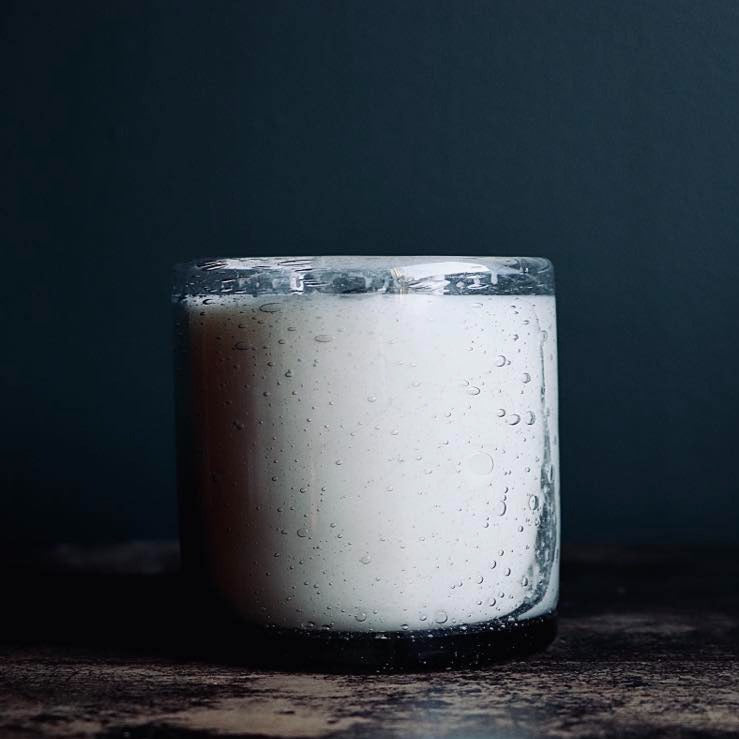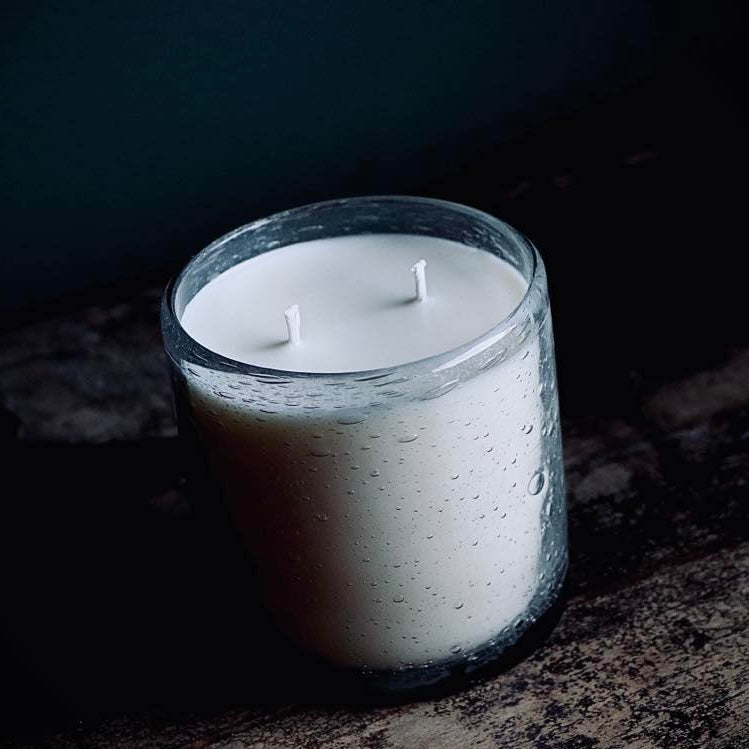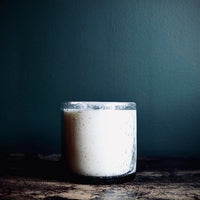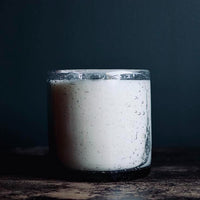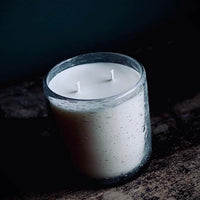 Frasier Fir (Double Wick)
TOP NOTES: Green, Citrus Zest, Lemon
MIDDLE NOTES: Siberian Pine, Frasier Fir
BASE NOTES: Cedar Musk, Patchouli, Cedar, Balsam, Earth
Bring the glow of fresh fir into your home with our limited edition Frasier Fir candle!

A holiday favourite of many. With mild citrus top notes, an earthy undercurrent and a woodsy fir balsam core that says "holidays."
And what better way to enjoy this special scent than in our beautiful Mexican glassware.
It was in Mexico City a few summers back that we came across a small workshop crafting beautiful artisan glass pieces that we couldn't stop thinking about. It was then that we knew we'd found that special something. Each limited edition piece has been hand blown exclusively for Farmer's Son Co. in Tonola, Mexico using glass bottles that have been rescued from local garbage dumps by workers who are paid a fair wage; thus encouraging both growth of the local economy + sustainability of existing resources.
Artisan blown one by one, each piece of glass in our 16aoz double wick size is unique & truly one of a kind. Upon completion of your candle, piece can later enjoy a third life as a bud vase, etc.
Please note: All Farmer's Son Co. blown glassware is artisan crafted one piece at a time and as such, there will be slight differences between each piece available.
Crafted with 100% soy wax, fine perfume fragrance and cotton core wicks. Poured in our 16oz handblown recycled Mexican glass vessel. Your candle has been wrapped in recyclable tissue paper and housed in a 100% recycled kraft cardboard box featuring an art paper Farmer's Son Co. label.

This candle will give you 75+ hours of burn-time enjoyment with proper care.
Always trim wicks to 1/4 inch before lighting (we suggest using a Farmer's Son Co. wick trimmer). The first time you light your candle, let it burn for 3-4 hours to allow the melted wax to reach the edge of the container to prevent your candle from tunneling.
Follow the two foot rule - don't place your burning candle near clothing, books, curtains or anything flammable. Place candle holders on a stable, heat-resistant surface that is sturdy and large enough to catch any melted wax. Keep lit candles away from drafts, ceiling fans and any air currents. Never leave a burning a candle unattended. Extinguish all candles when you leave a room or before going to sleep or if the flame gets too close to the candle holder or container. A candle should not be burned for more than four hours at a time. For a margin of safety, discontinue burning a candle when 1/4 inch of wax remains in the container.
Glass handblown in Mexico utilizing recycled glass. Candle small batch crafted by hand in our Winnipeg lab & creative space.