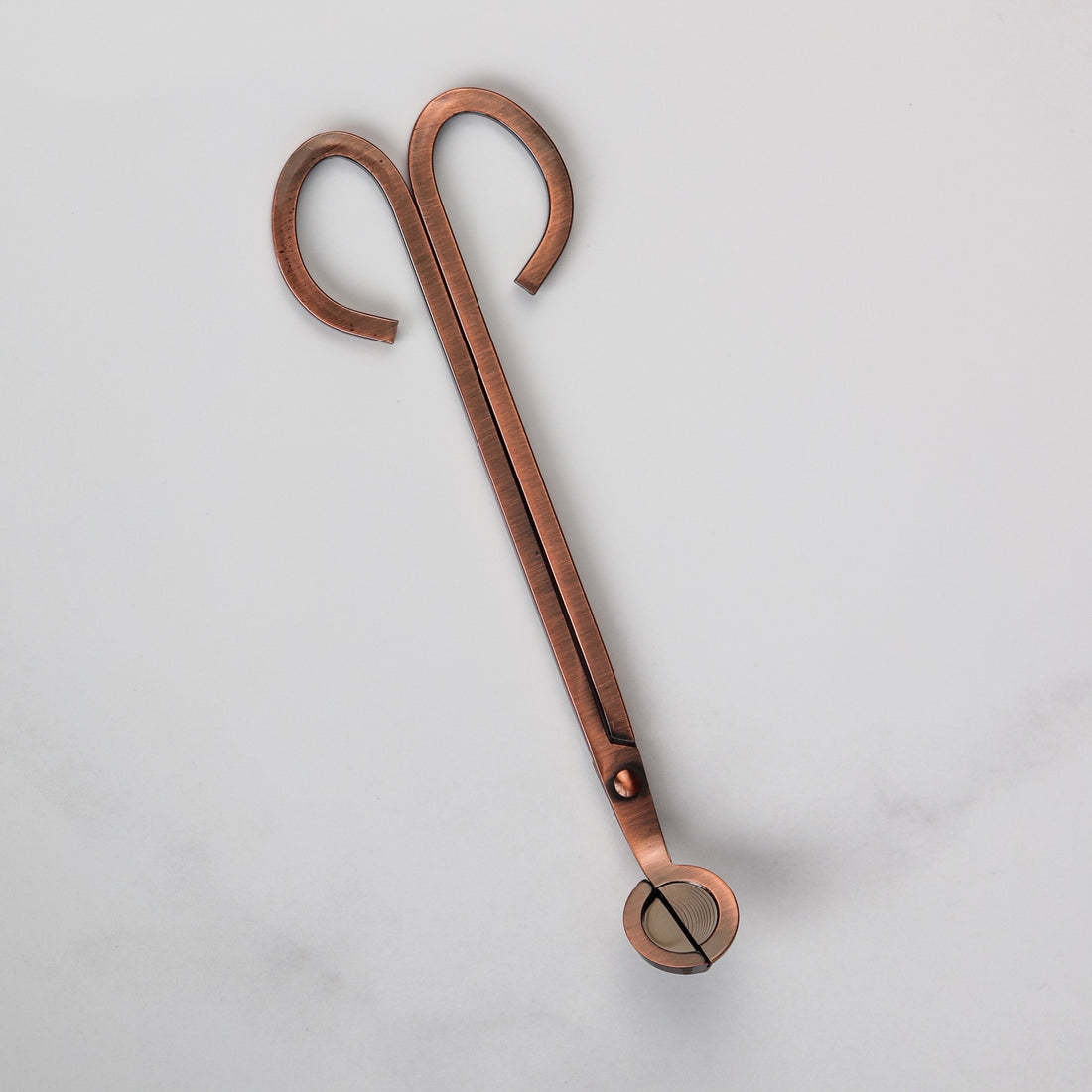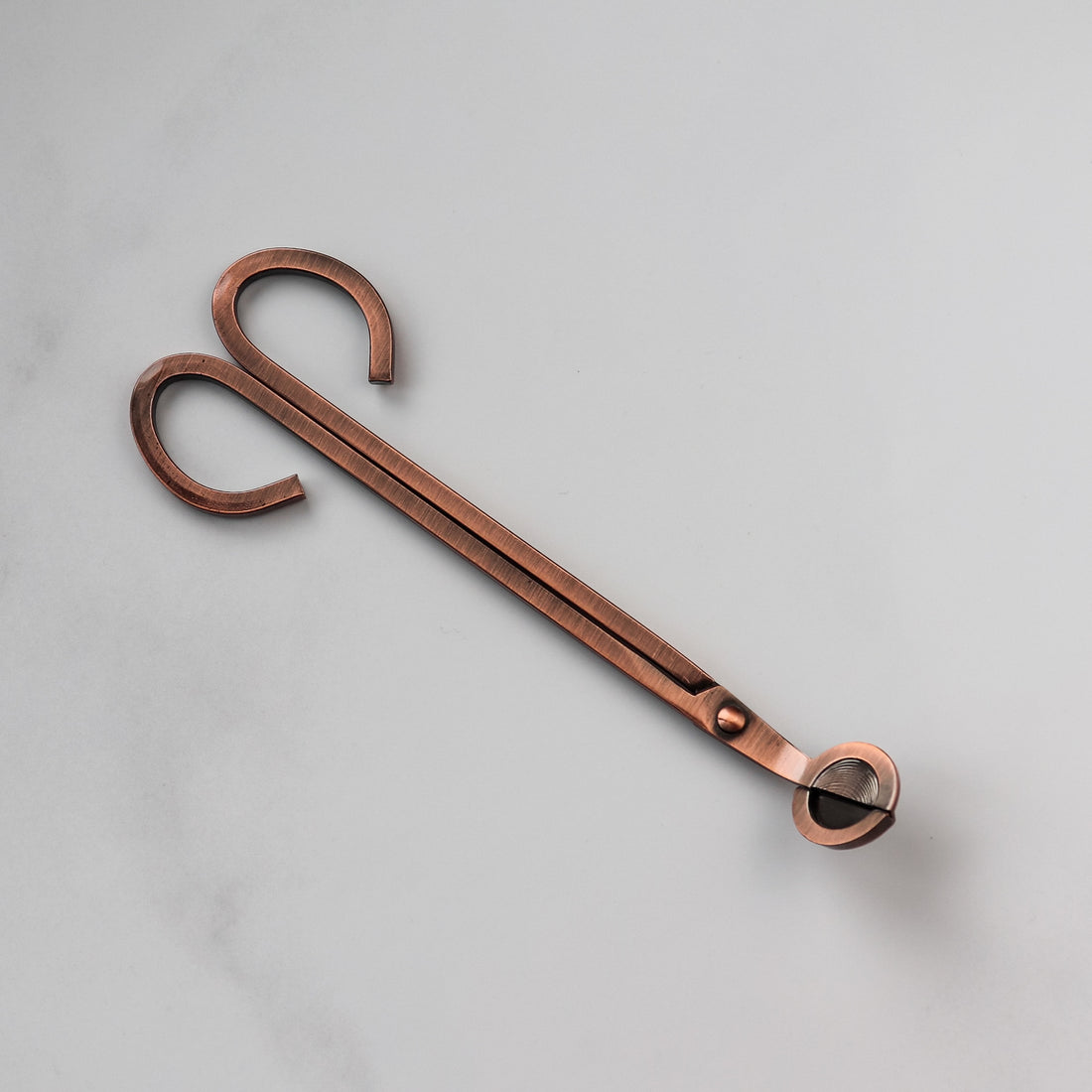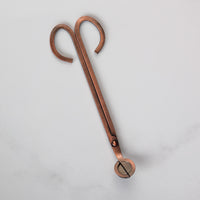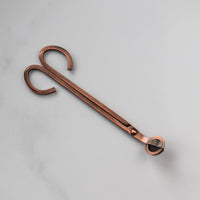 Keep your candle looking good from start to finish with our exclusive Farmer's Son Co. copper finish candle wick trimmer.
All wicks should be trimmed to 1/4 inch to create an even burn pool. Resulting in a cleaner, longer-lasting candle.
Once you've used these you'll wonder how you ever lived without them!
Caution: Remove all wick trimmings before relighting your candle. Never leave any debris in your candle.
Wipe with a dry microfibre cloth as needed.
Overall length of 7-1/4inch (18.4cm)
Crafted in China for Farmer's Son Co.