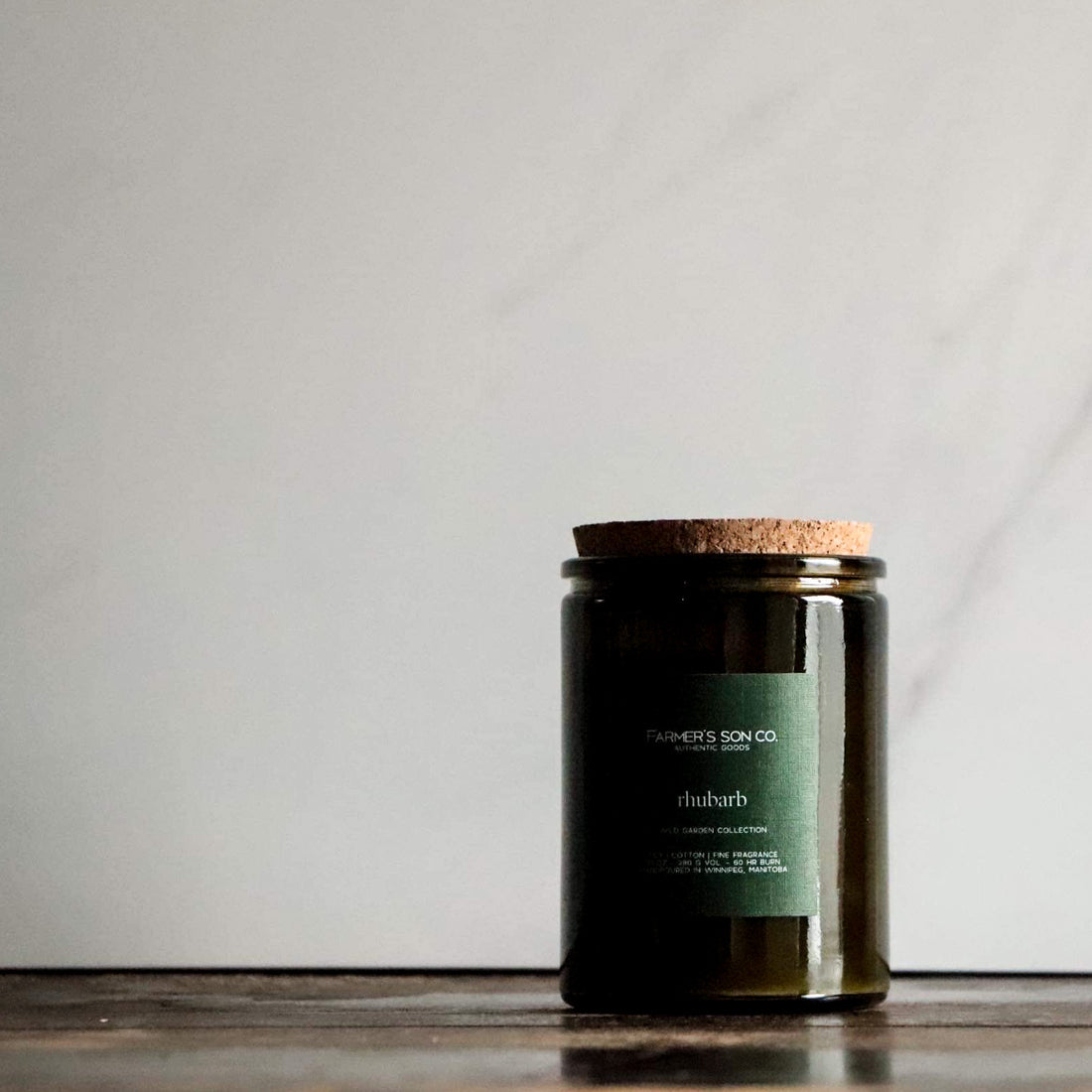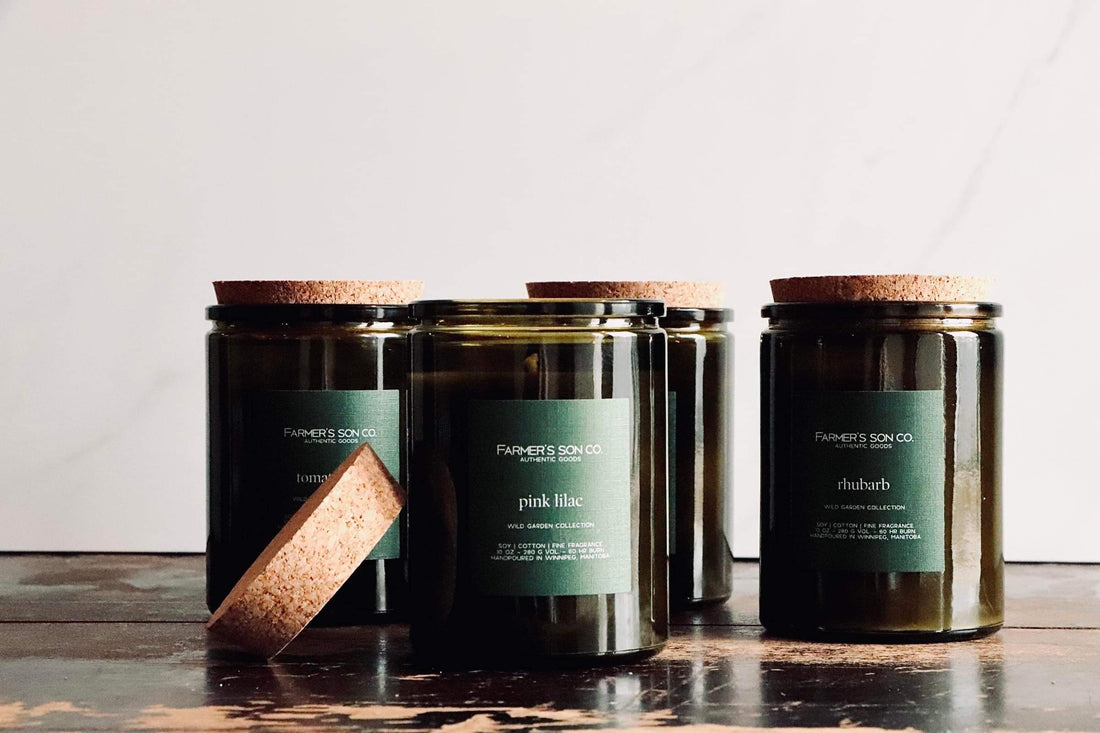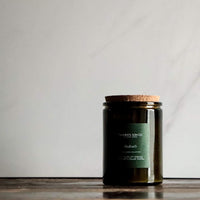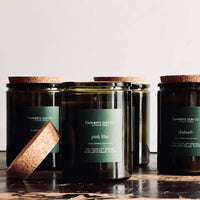 TOP NOTES: Rhubarb, Grapefruit
MIDDLE NOTE: Wild Rose
BASE NOTES: Santal Accord, Vetiver
When I made my mind up that I was going to attempt to create a rhubarb scented candle I knew that I'd need to put my own twist on it. I didn't want it to be an over the top sweet scent, or anything single noted and lifeless.
Ask anyone from the prairies about their connection to rhubarb and they have a favourite memory - being out in the garden with grandma, having her pick a stalk that she'd dip in a bit of sugar, using the same little cup each time. The harvest desserts - pies and cakes. Going down the basement, lifting that big heavy lid of the chest freezer and finding it filled with bags full for the winter.

With a connection that strong and I knew that I'd have to craft something special. One of my most challenging scents to date, my take on Rhubarb features notes of fresh cut rhubarb, wild prairie rose (because for me the two were always present in our garden on the farm), santal, grapefruit and vetiver. Tart and fresh, with a slight musk and dryness. 
This season we've poured this beloved scent in our exclusive new moody green glass canister with cork lid. Upon completion of your candle, wash by hand, removing label and repurpose as a useful storage vessel or bud vase.
Crafted with 100% soy wax, fine perfume fragrance and cotton core wicks. Poured in our exclusive 10oz glass jar with cork lid and linen texture paper label.

This candle will give you 60+ hours of burn-time enjoyment.
Always trim wicks to 1/4 inch before lighting (we suggest using a Farmer's Son Co. wick trimmer). The first time you light your candle, let it burn for 3-4 hours to allow the melted wax to reach the edge of the container to prevent your candle from tunneling.
Follow the two foot rule - don't place your burning candle near clothing, books, curtains or anything flammable. Place candle holders on a stable, heat-resistant surface that is sturdy and large enough to catch any melted wax. Keep lit candles away from drafts, ceiling fans and any air currents. Never leave a burning a candle unattended. Extinguish all candles when you leave a room or before going to sleep or if the flame gets too close to the candle holder or container. A candle should not be burned for more than four hours at a time. For a margin of safety, discontinue burning a candle when 1/4 inch of wax remains in the container.
Glass jar crafted in China. Cork lid crafted in Portugal. Candle small batch crafted by hand in our Winnipeg lab & creative space.