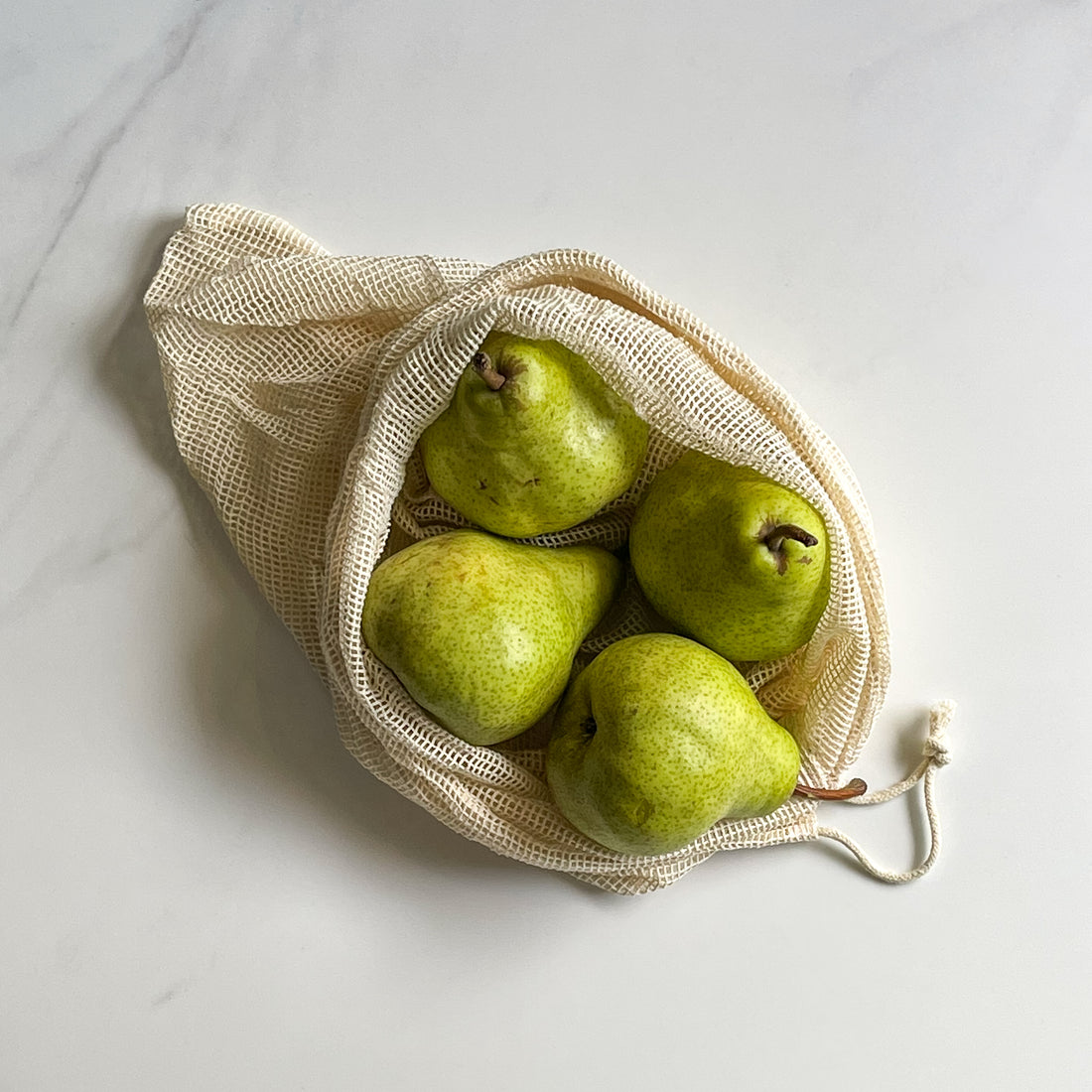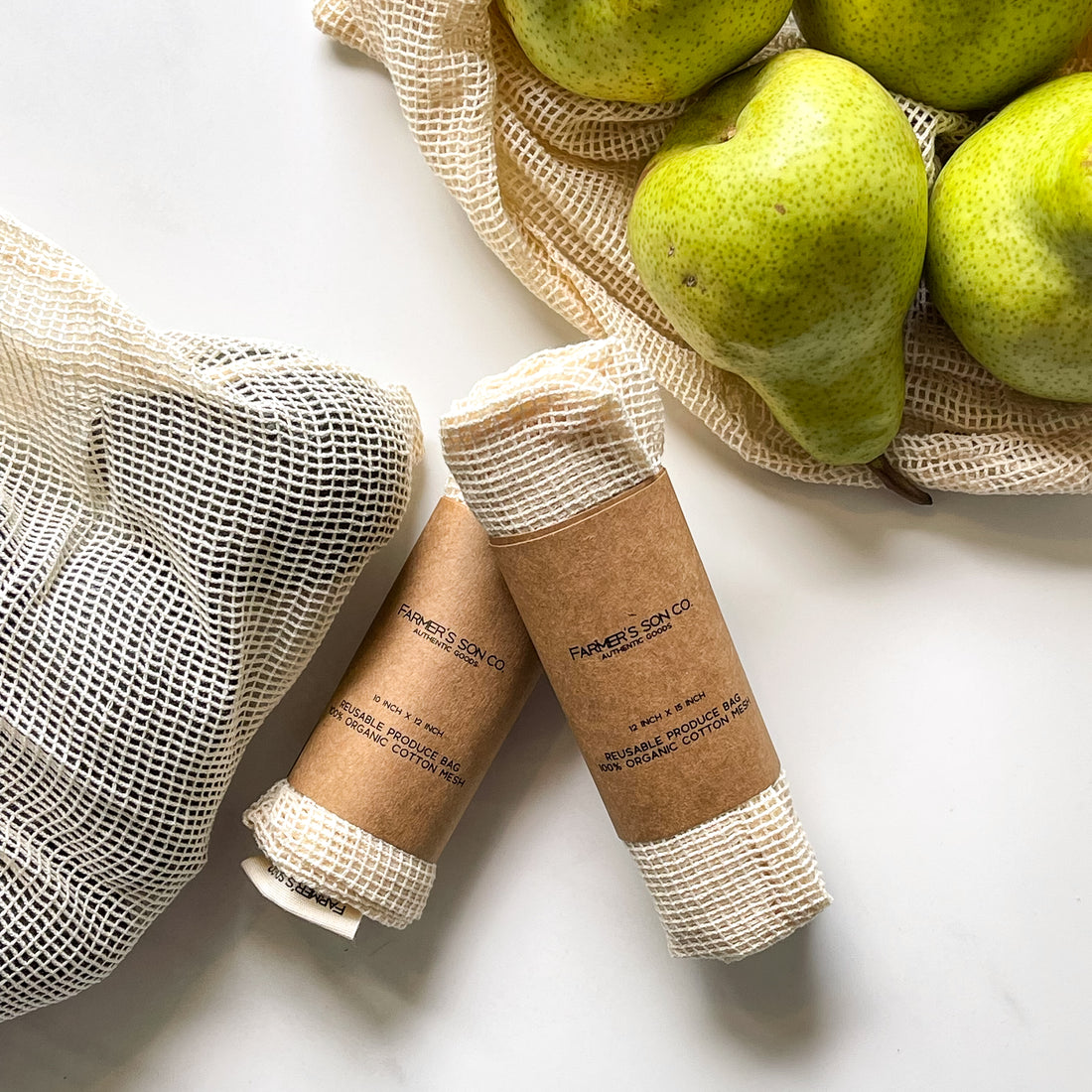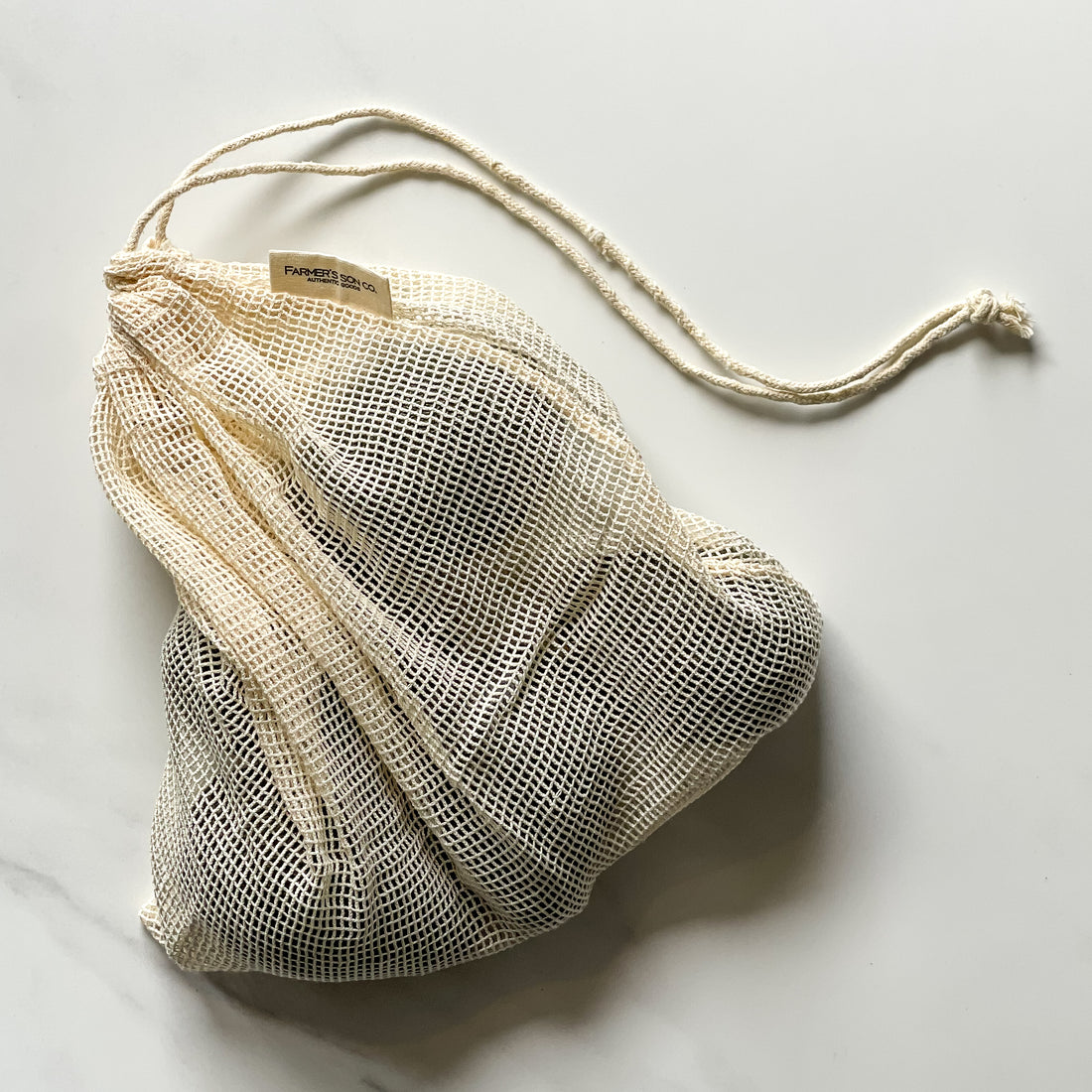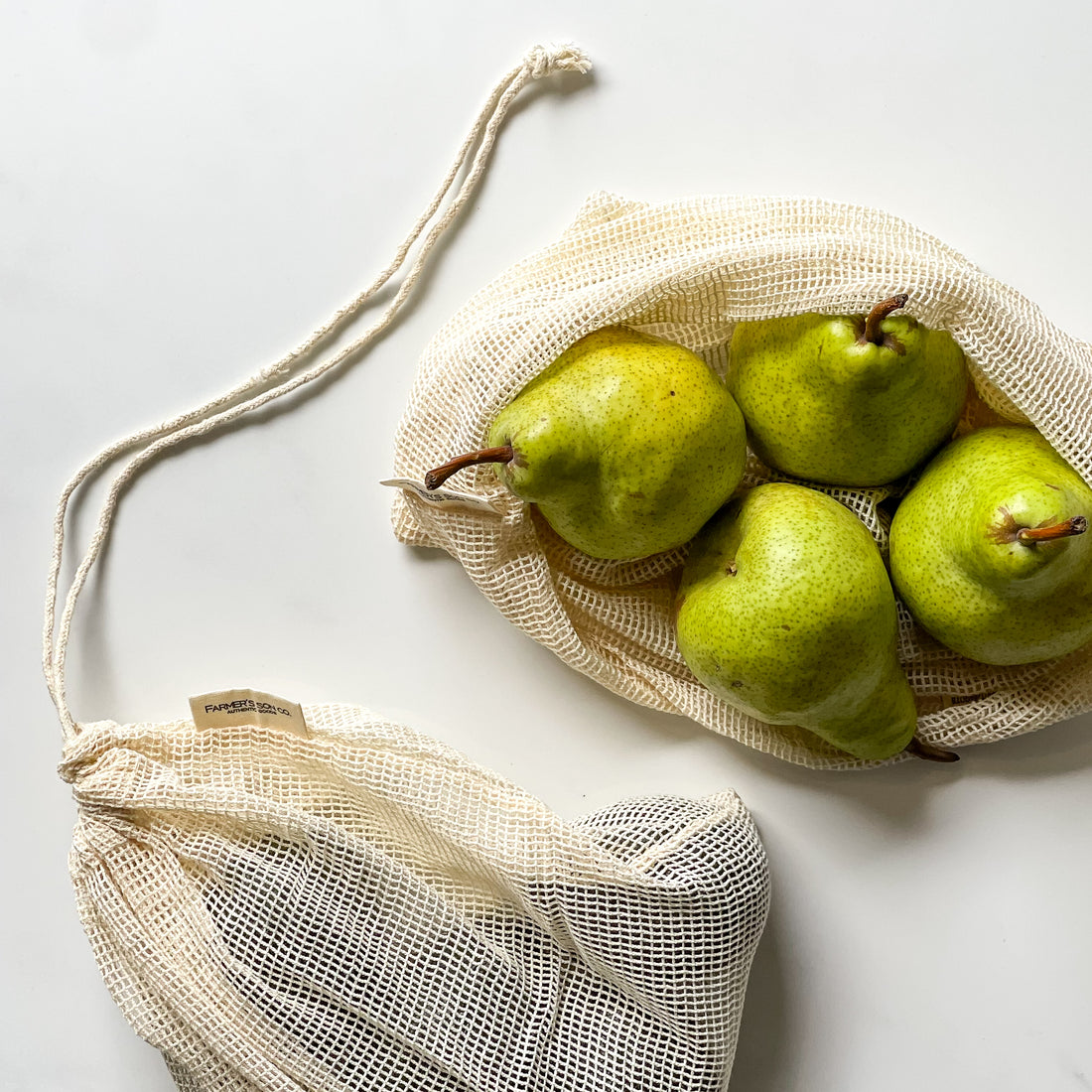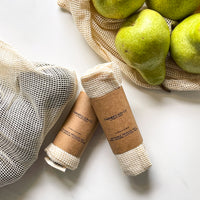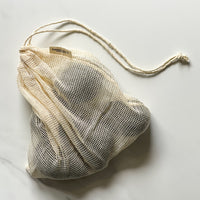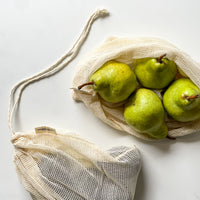 Organic Cotton Mesh Produce Bags
Going green doesn't have to be complicated!
Avoid single use plastics with our Farmer's Son Co. 100% organic cotton mesh bags. They're perfect for loose fruits, vegetables, herbs, loose fruits and breads.
They're super lightweight; almost as light as the flimsy single use bags you'll be giving up!
Machine wash, cold water. Line dry or low heat in dryer.
The 100% GOTS certified cotton in our bags meets the toughest organic textile standard which means a minimum of 95% organic fibre untreated and if coloured, it needs to be coloured using non-toxic dyes. As well, GOTS products are produced with strict social and environmental standards that treat employees and the planet with respect.
Choose from 10inch x 12inch (25.4cm x 30.48cm), 12inch x 15inch (30.48cm x 38.1cm) or 14inch x 18inch (35.56 x 45.72cm)
Crafted in China exclusively for Farmer's Son Co.