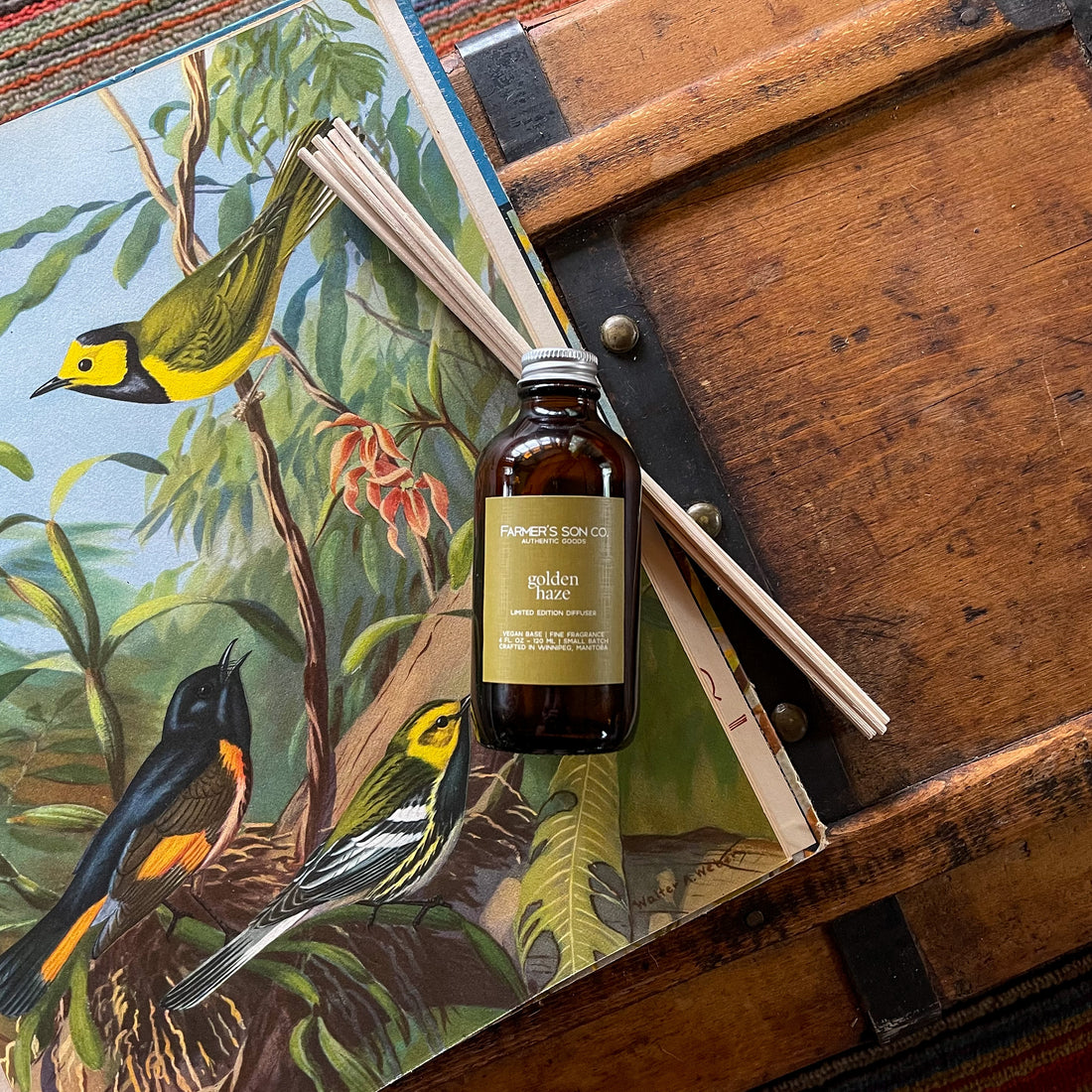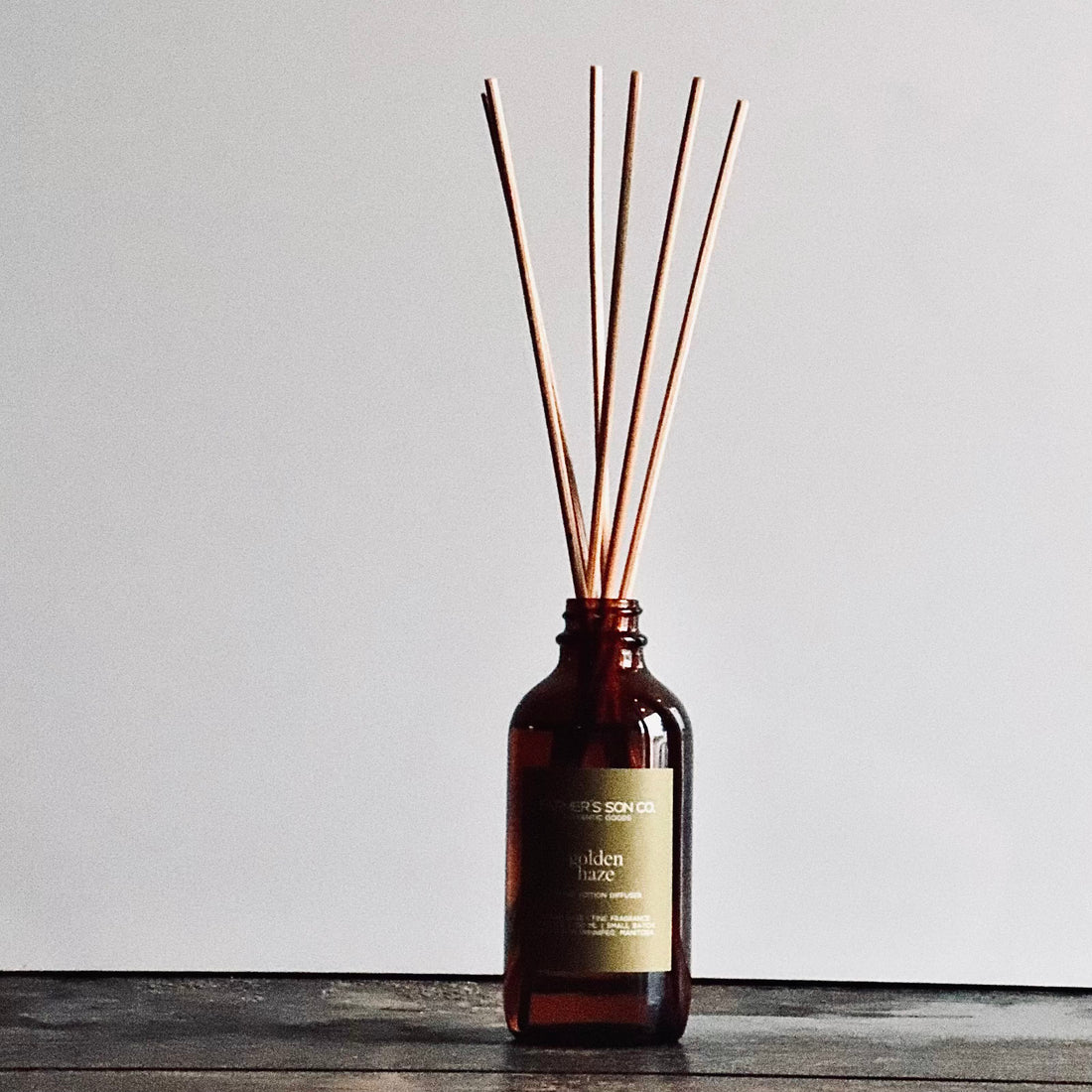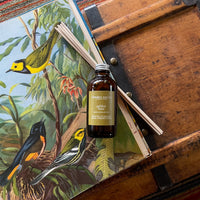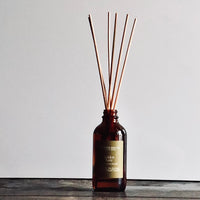 TOP NOTES: Rosemary, Apple
MIDDLE NOTES: Wild Rose, Jasmine, Orchid
BASE NOTES: Oud, Cedarwood, Vanilla, Ambrette, Olibanum, Patchouli, Musk
As summer draws to a close, a golden haze begins to linger in the air, slowly signaling the approaching era of autumn while also reminding us, that yes, summer is beginning to slip away.
As you find yourself driving home from that last beach day or the final cabin weekend of the season, you take in the beauty of the horizon. The setting sun spilling its golden light that reaches out across the sky above. You can almost feel the warmth of its glow on your skin.
The landscape is blanketed in a golden hue as the sun dips beneath the horizon and the smell of autumn hangs delicately in the air. The sight of fields and pastures that just days earlier were so full of life now seem to have stopped as if they've been cast in a golden haze for eternity.
As you continue the drive home, you find yourself reflecting on the beauty of this moment and all that summer has brought. The new memories that you've made. The adventures that have been had.
The golden haze that's now enveloping serves as a reminder that it's okay to take your time - savour the moment and soak up every inch of beauty before you. 
Insert the rattan reeds directly into the bottle, flipping them weekly or as needed to refresh the scent. To create a lighter, more subtle scent throw, insert just a few reeds or remove as needed.
Please keep your reed diffuser away from direct sunlight or other heat sources to avoid drying out the reeds. Farmer's Son Co. fragrance oils are not developed for aromatherapy diffusers or humidifiers. Do not consume and keep away from children or pets. If the oil spills, clean up immediately, as the oils and resins can cause damage to some finishes.

Do not place the bottle on any surface that may be damaged by perfume oils. Neither Farmer's Son Co. nor our stockist partners are responsible for the misuse of your diffuser.
Small batch crafted by hand in our Winnipeg lab & creative space.