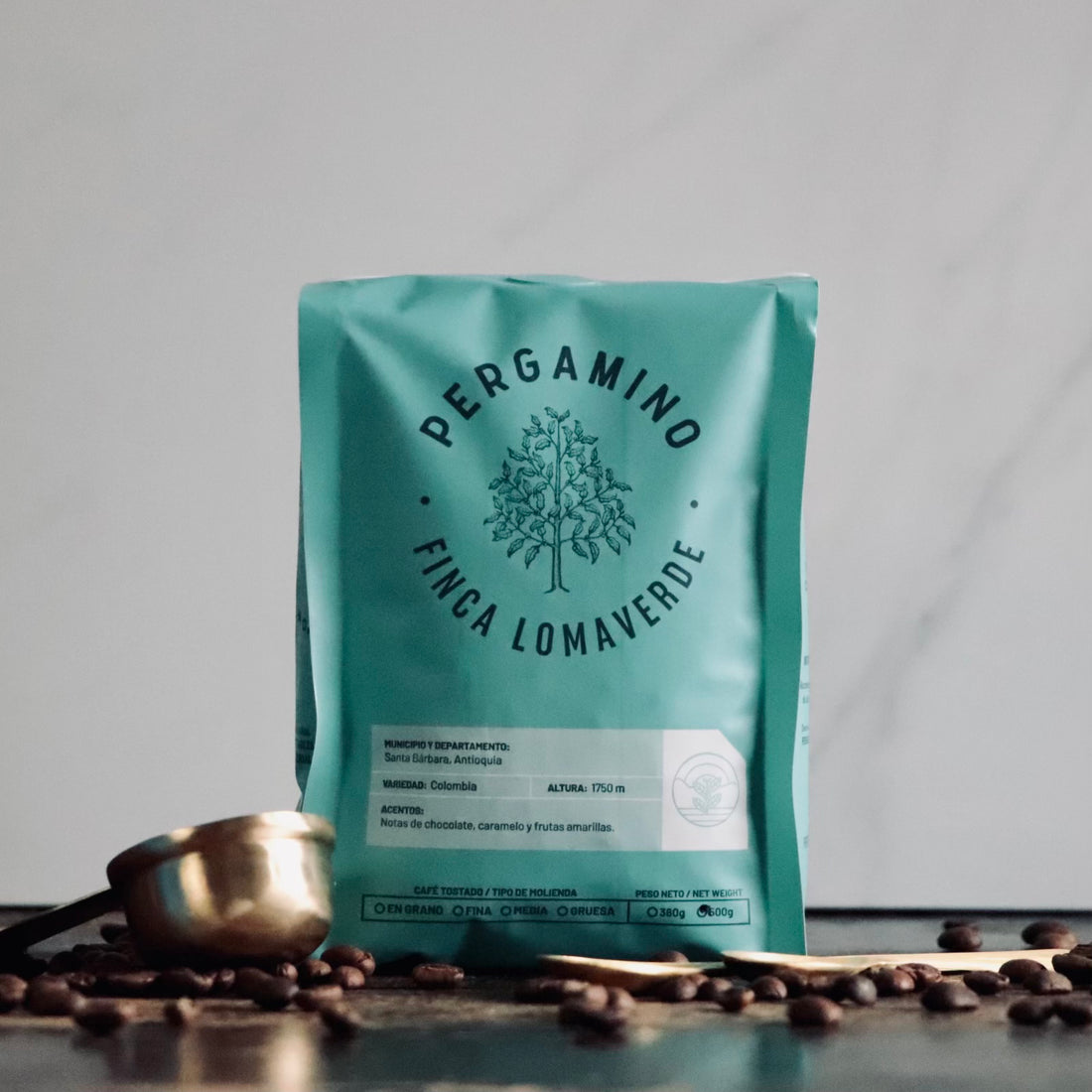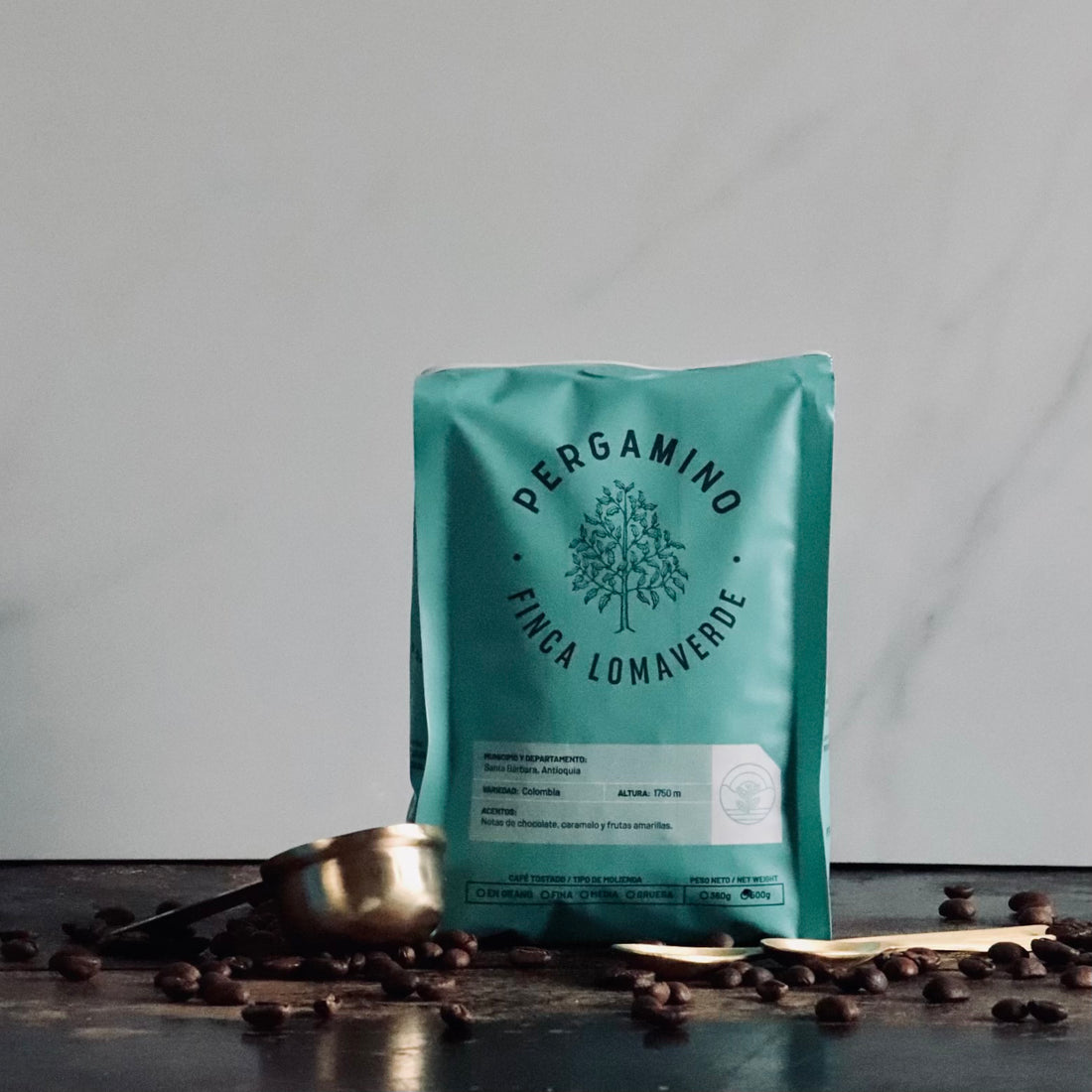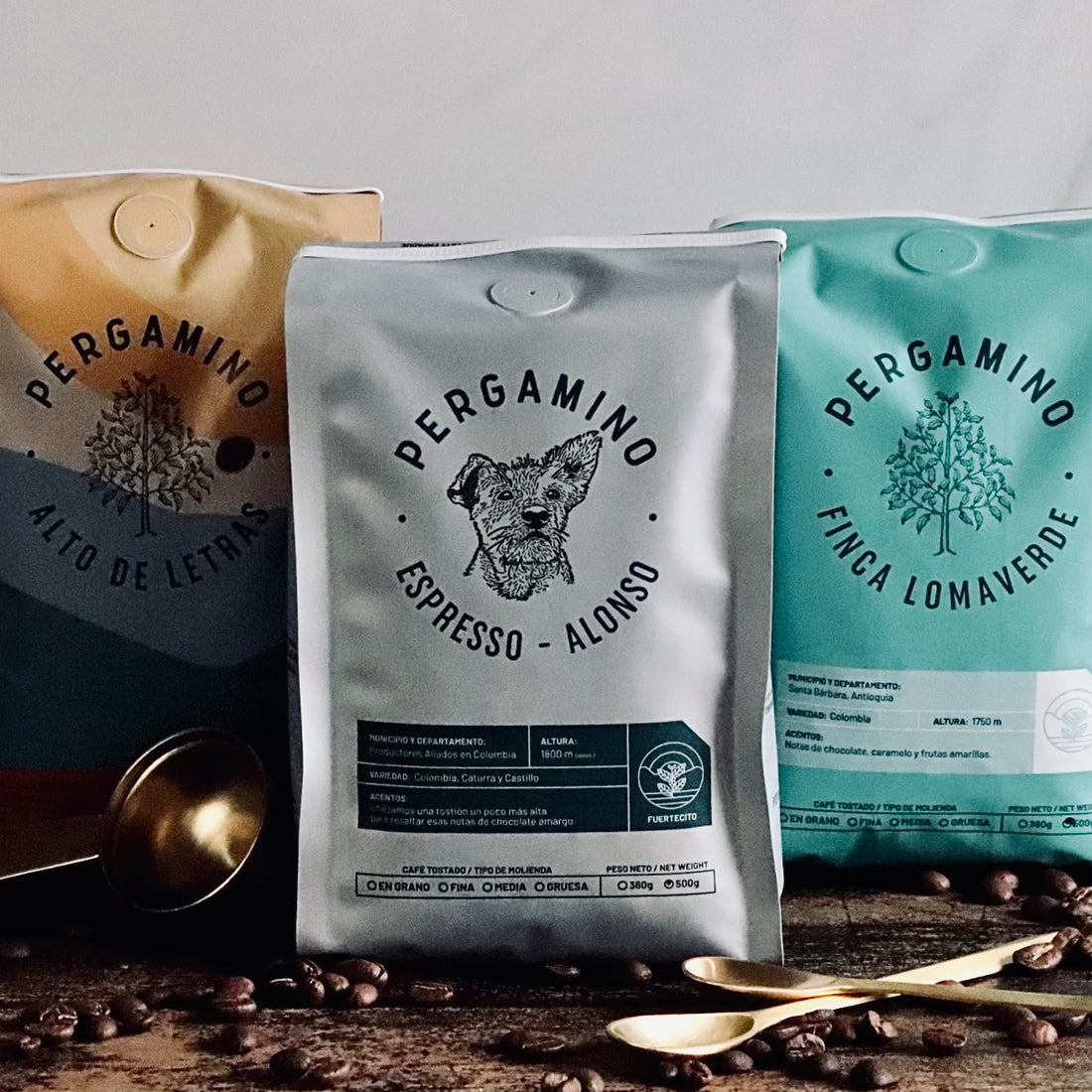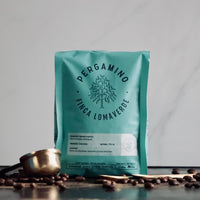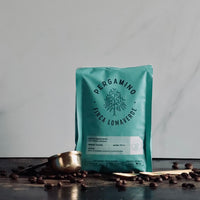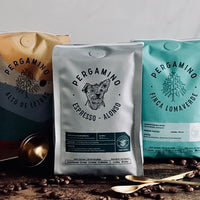 Pergamino - Finca Lomaverde
Flavour Profile: Sweet and mild, with chocolate and caramel accents accompanied by and yellow fruit notes
Dan had the opportunity to visit Pergamino's flagship shop in Medellín in early 2020 and it was love at first sip. It's a real treat to be able to share this coffee with folks locally!
Lomaverde is the name of Pergamino's main farm as well as the name of Pergamino's signature coffee.
Located in the mountains of Santa Bárbara, south of Medellín, this farm has an altitude between 5,400 and 6,400 feet above sea level. The perfect combination of warm days and cold nights provide the ideal climate for the slow but constant development of our coffee beans.
This coffee is a great example of the sweet, smooth and bright profiles that best represent Colombian coffee and it is the perfect starting point to discover our different origins and the world of specialty coffee.
Offered exclusively in a whole bean format.
Pergamino Coffee was Created with the goal of being a game changer in the world of specialty coffee. They either grow their own coffee or work with amazing small producers across Colombia, and then they craft roast these coffees in Medellín, right in the heath of Colombia.
500 grams / 1.1lbs per bag
Roasted in Medellín, Colombia and imported by Farmer's Son Co.