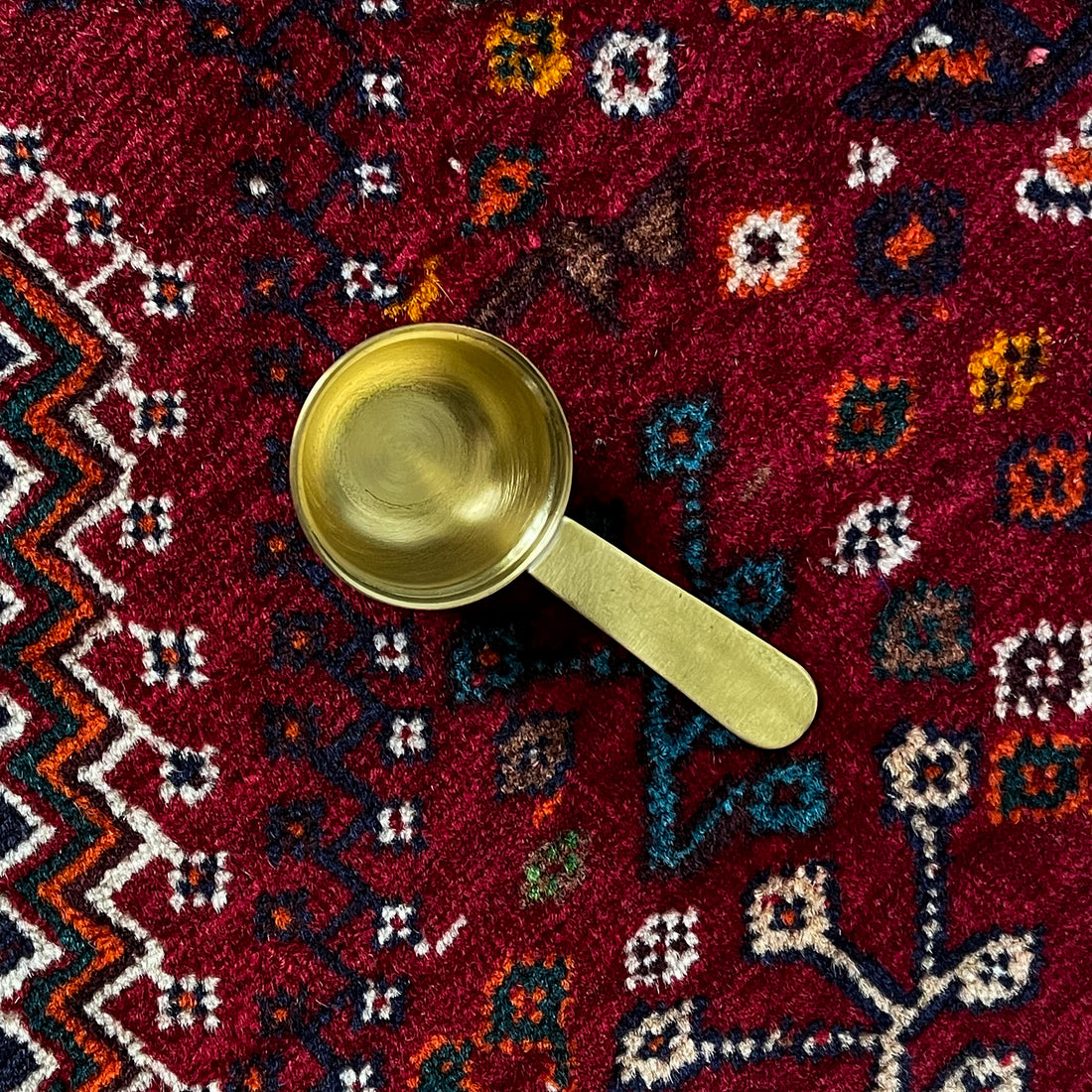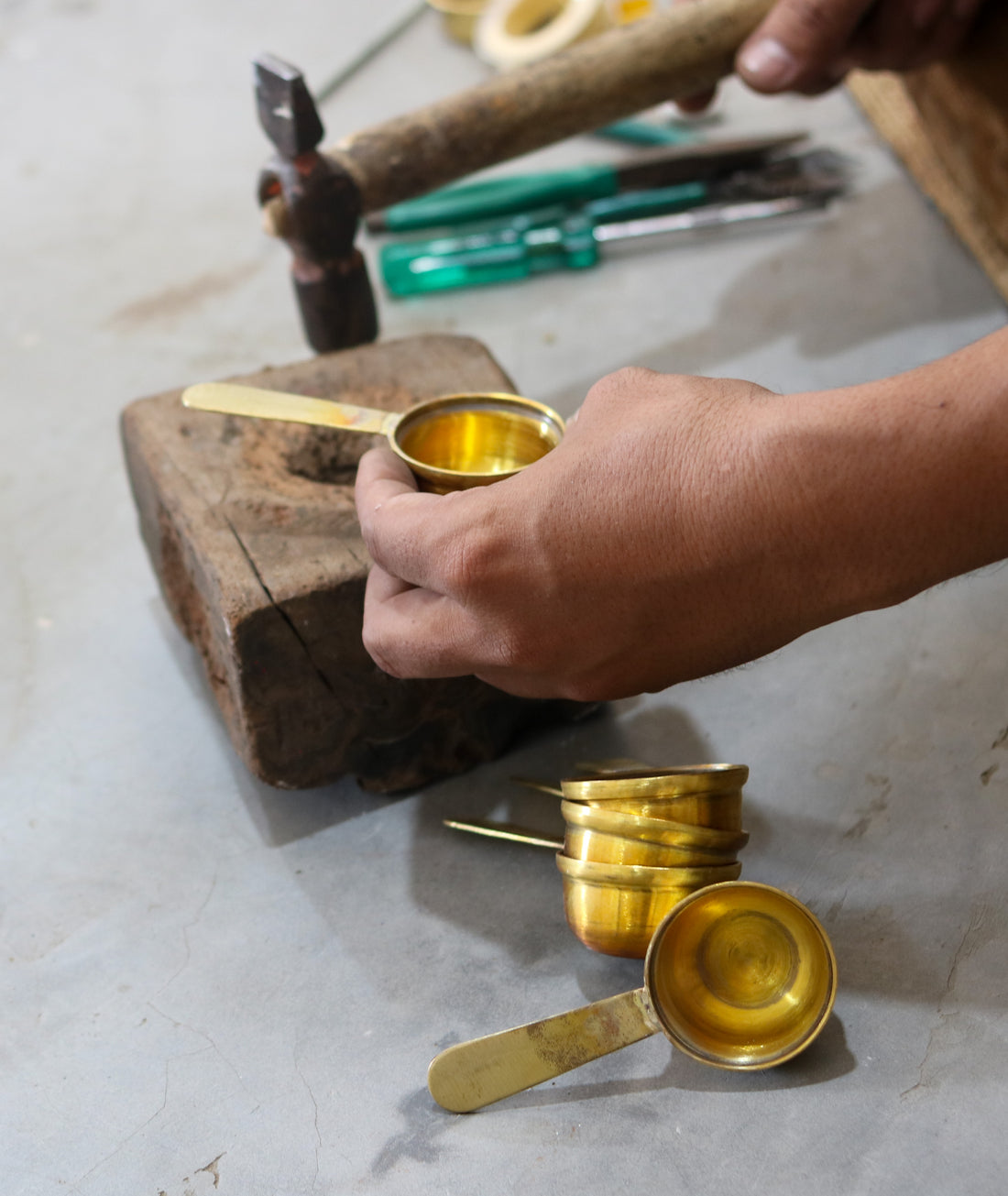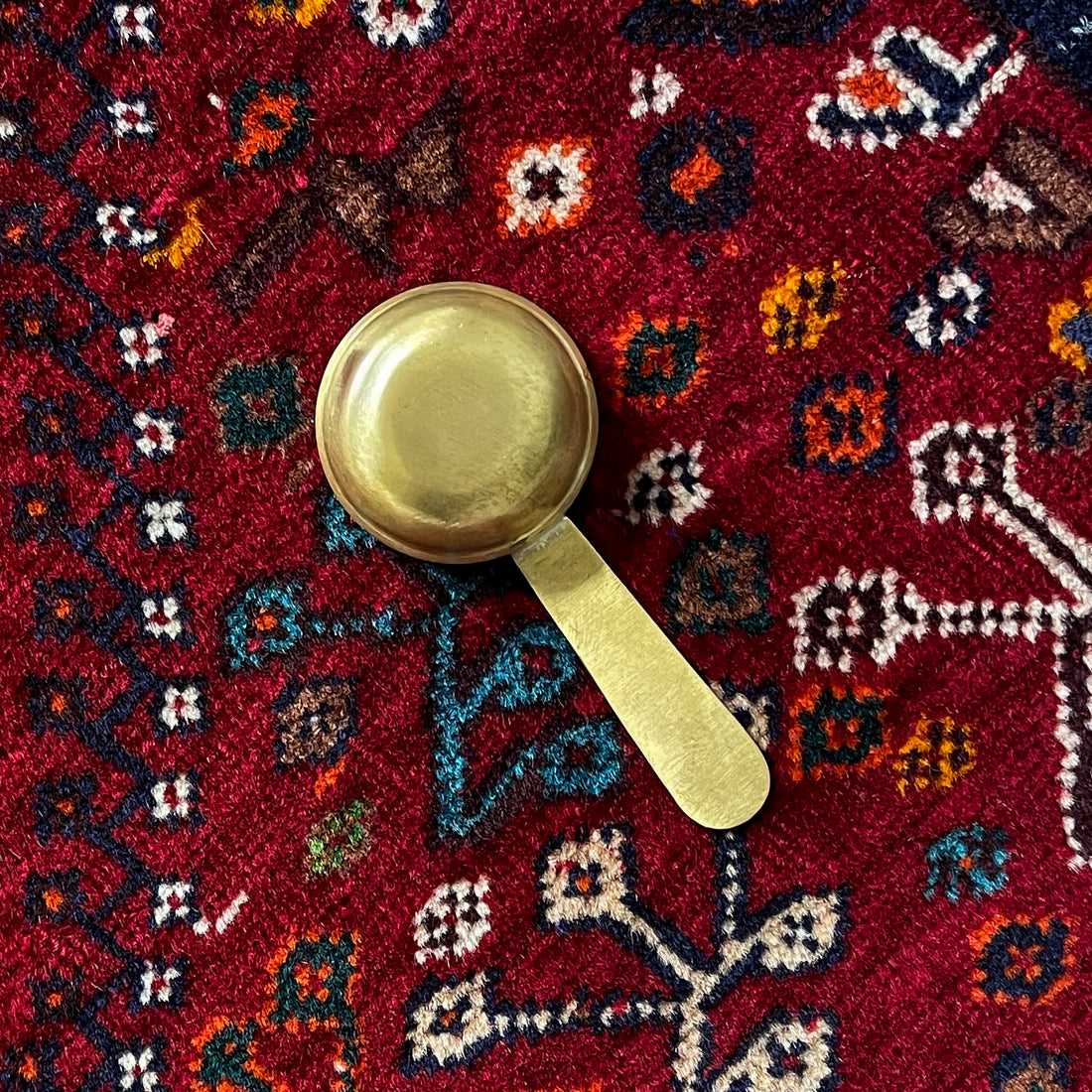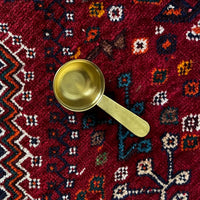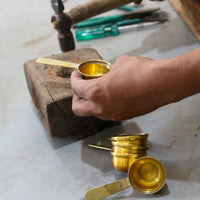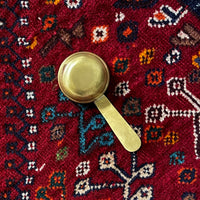 A useful scoop that's not just for coffee. Use it to dole out nuts, loose leaf tea, sugar, granola, spices and more.
Hand-hammered in solid brass, giving each piece a distinct look.
Handwash and dry by hand only. Polish as needed.
4-1/4inch x 1-3/4inch x 1inch (10.8cm x 4.4cm x 2.5cm)
Crafted in India for Farmer's Son Co.