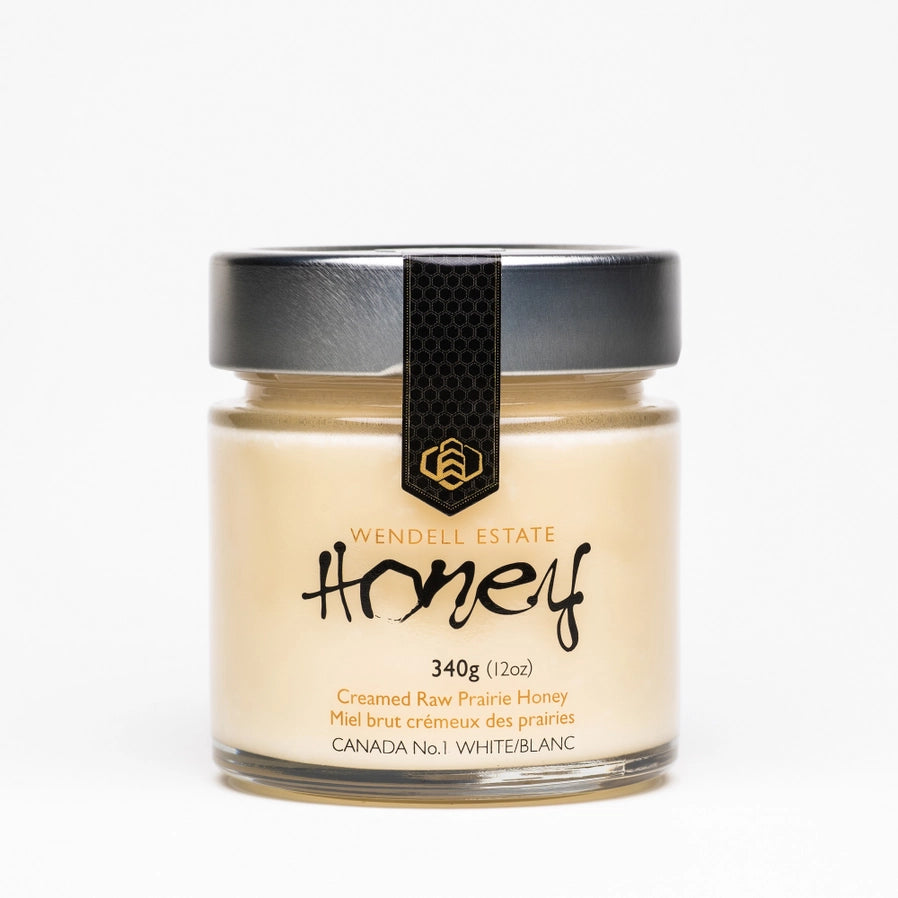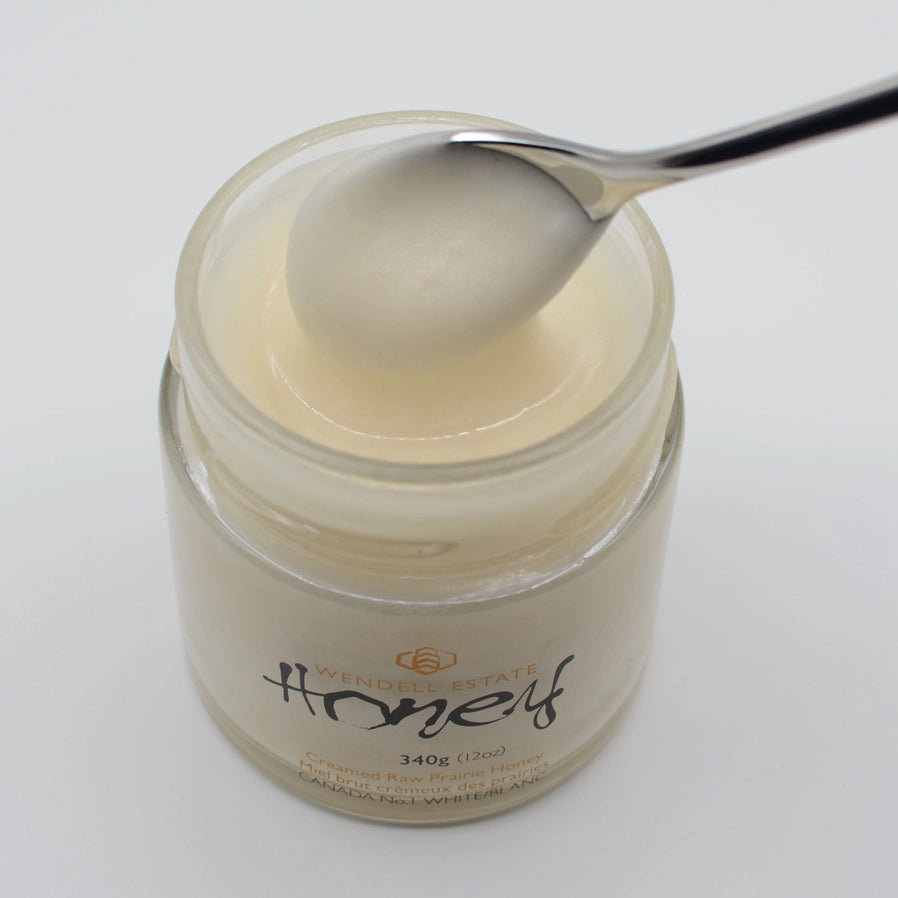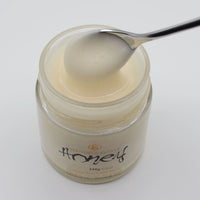 Wendell Estate Honey - 340G
Incredible Honey since the 1940s!

Nestled in the heart of the Canadian prairies near MacNutt, SK (a quick stone throw away from Dan's hometown of Roblin, MB), Wendell Honey was founded in the early 1940s by John Wendell. From humble beginnings, a passion for cultivating the finest honey has seen the farm grow to house over 3500 beehives that are the source for Wendell Estate Honey. Today, under the watchful eyes of Tim and Isabel Wendell, Wendell Honey carries on its tradition of delivering unparalleled taste and texture.

Every drop of Wendell Estate Honey is harvested from their own bees and packaged only fresh on their farm by their team of beekeepers. Because Wendell Estate honey is never heated nor gets stored or transported in bulk drums, all of the healthy enzymes remain intact. The only processing they do is spinning the honey from the honeycomb and straining out larger pieces of wax, all the natural bee pollen and propolis remain in the honey. This is the honey the bees eat and this is the honey the beekeeper eats.
Wendell Estate Honey has been recognized by prestigious international awards: the gold medal for world's best soft-set honey at the 2019 World Beekeeping Awards and a Platinum at the 2020 London International Honey Awards.
Wendell Estate Honey is also the first brand of honey in Canada to obtain GenuHoney's rigorous certificate of honey authenticity.

Naturally from the hive to the jar with zero processing. It's pure Canadian honey from the prairie!