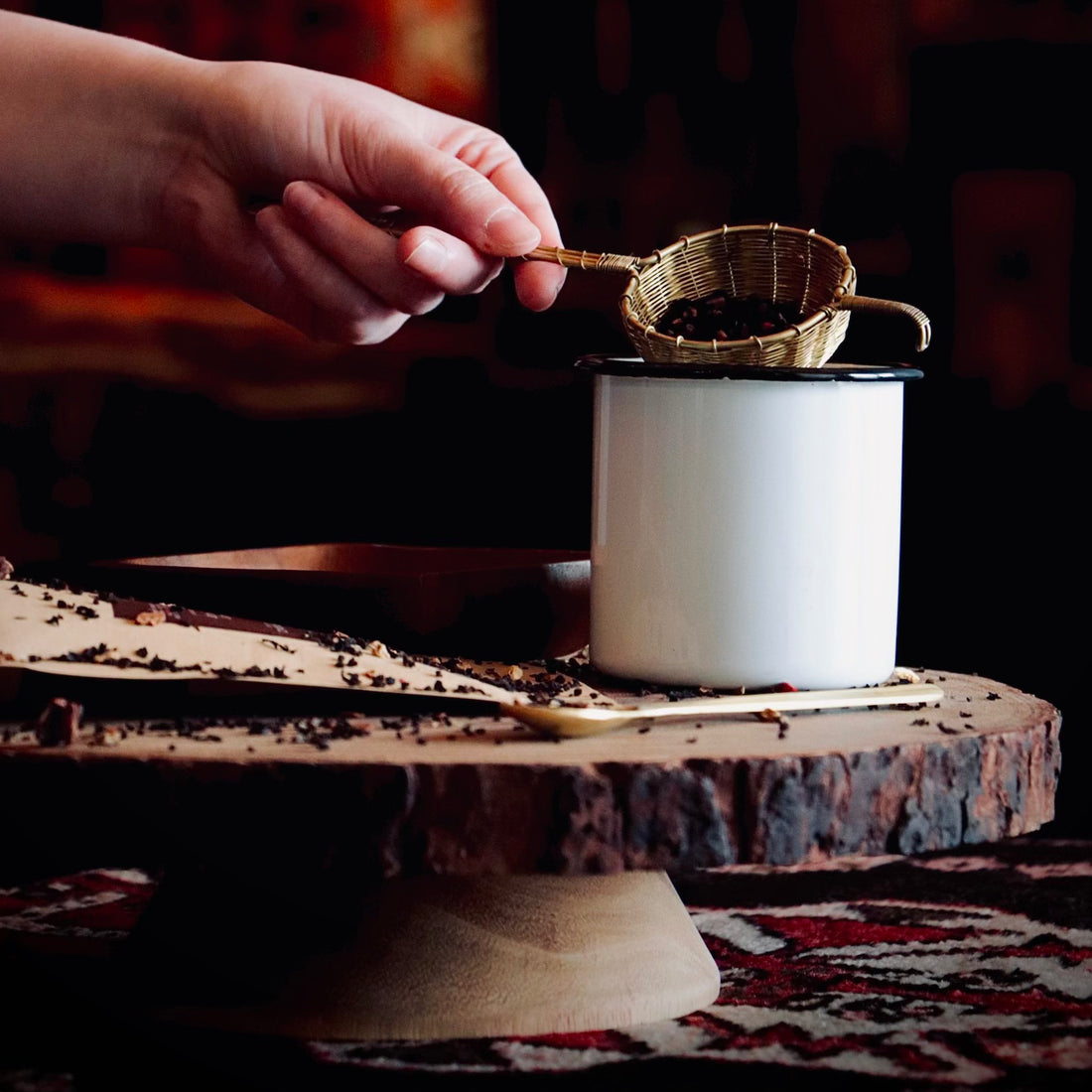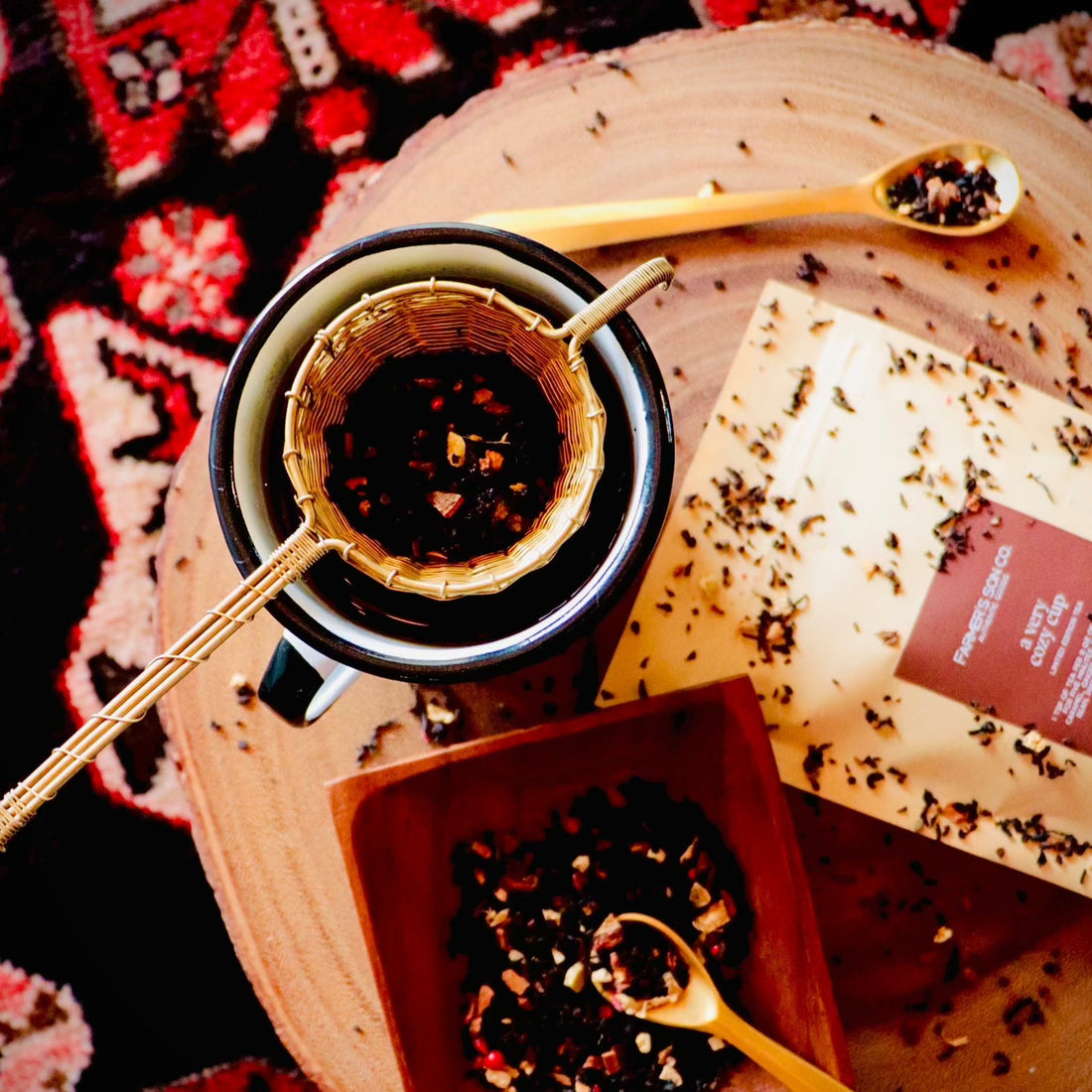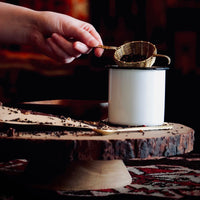 Designed to perch on the edge of your mug, our Farmer's Son Co. tea strainer is crafted to strain leaves from a larger pot into your cup. Crafted from brass.
Hand wash only. Pat dry with a clean towel. Please note that brass will develop a delicate patina over time.
2-1/4 inch width x 8 inch length
Crafted in India for Farmer's Son Co.