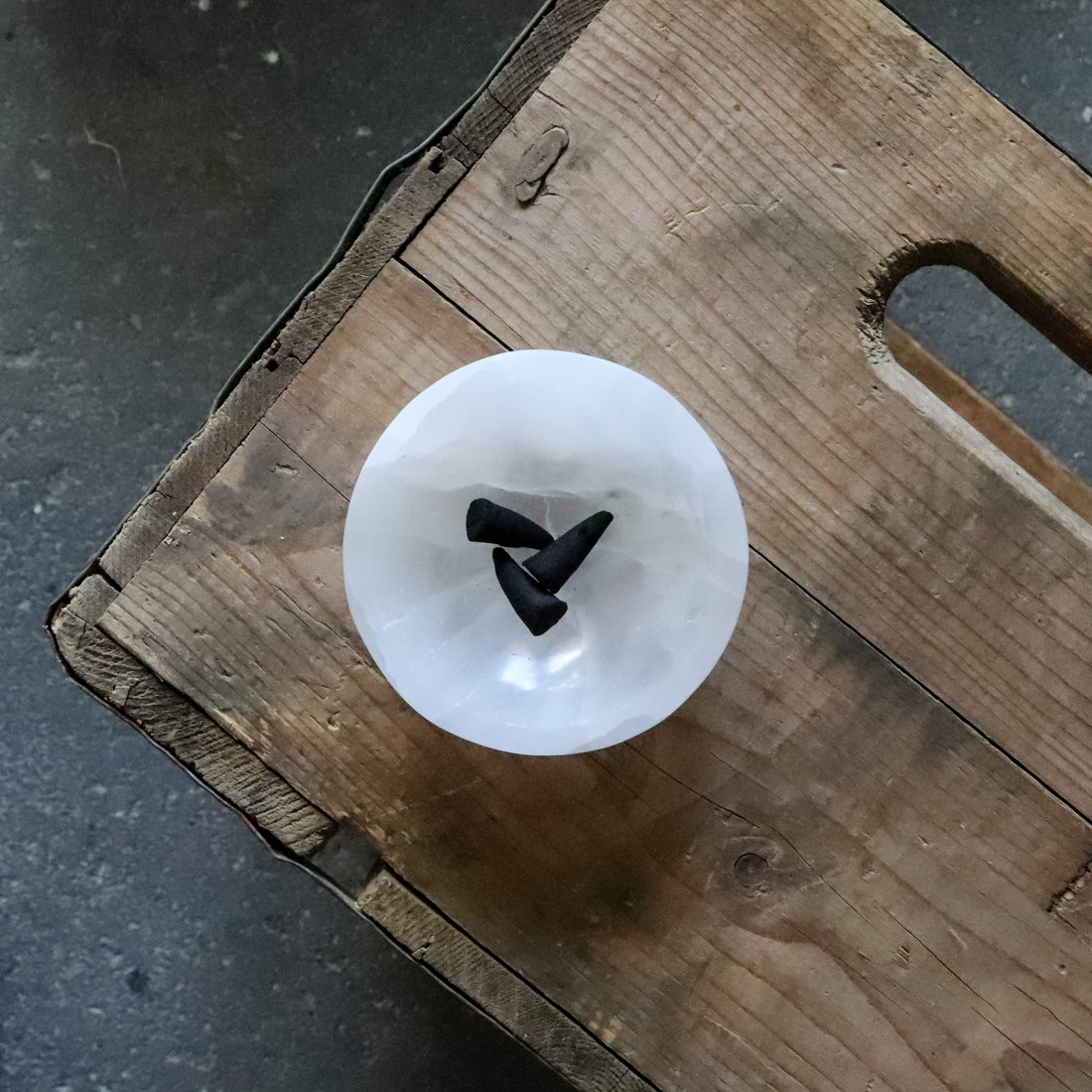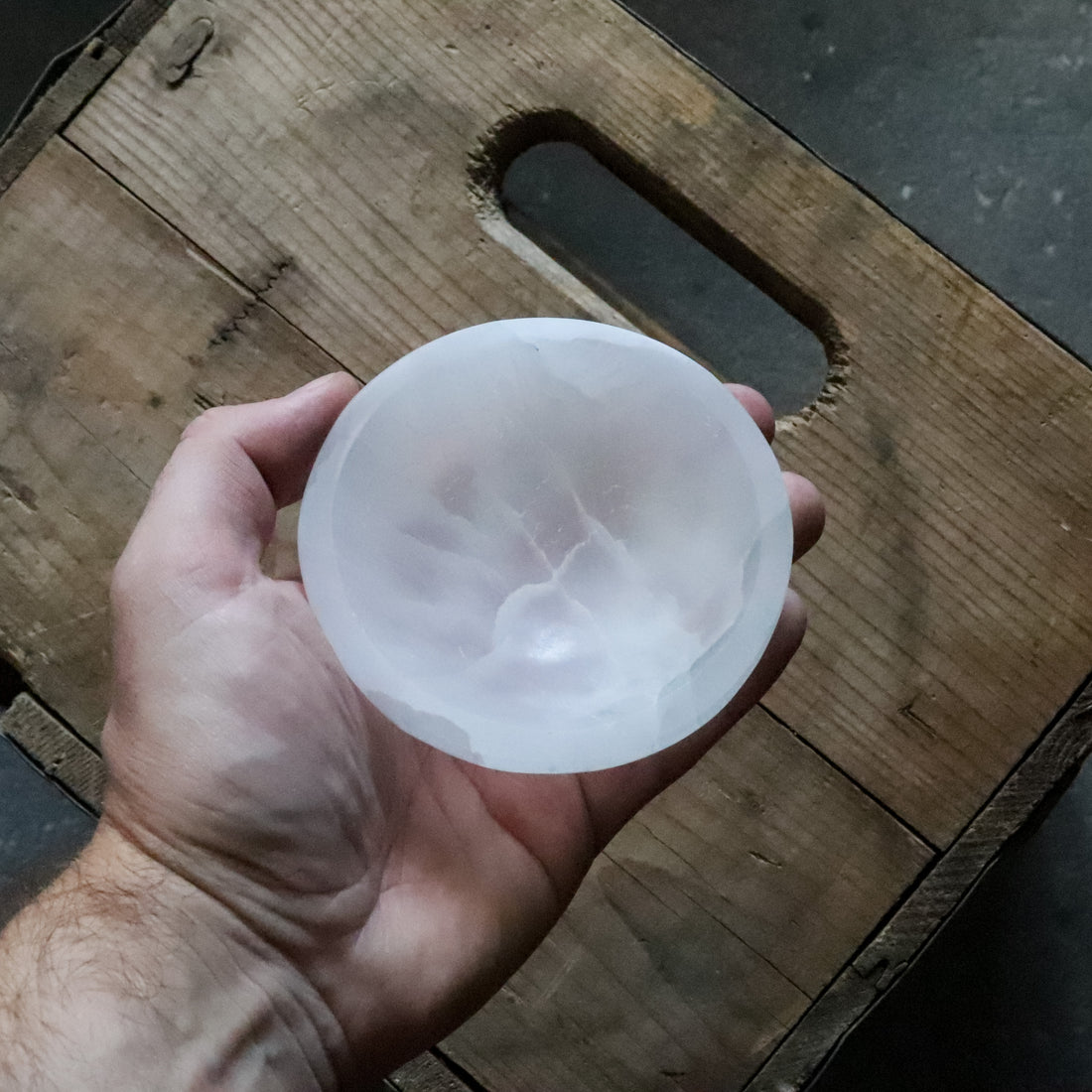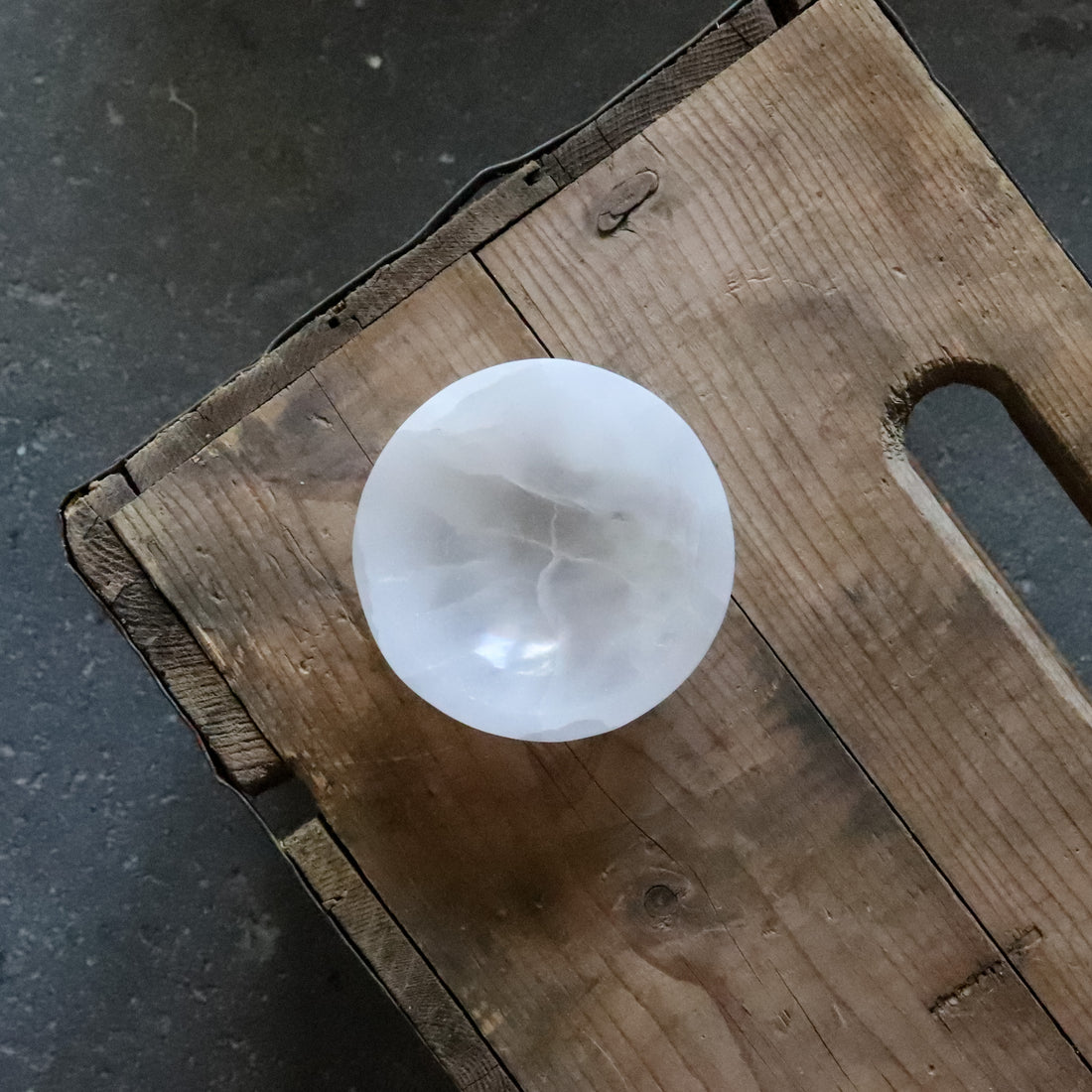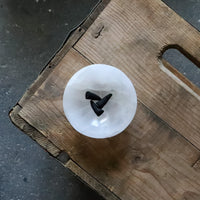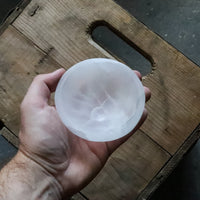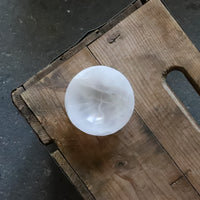 Our modern selenite bowl is a great addition to your space with its statement making look. Nature and simple in shape, yet a true conversation piece that's sure to turn heads. Use to display incense, Palo Santo, crystals, small treasures and more. If using to burn your incense cones be sure to wipe out after each use to avoid possible staining.
Stone has been cut against the grain to display a cellular like pattern.
Please note that each selenite bowl has been artisan crafted for Farmer' Son Co. out of stone and as such, there may be slight differences in patina, finish and colour.
Wipe with a dry microfibre cloth as needed
4inch (10.1cm) diameter x 1.25inch (3.2cm)
Crafted by hand in China for Farmer's Son Co.