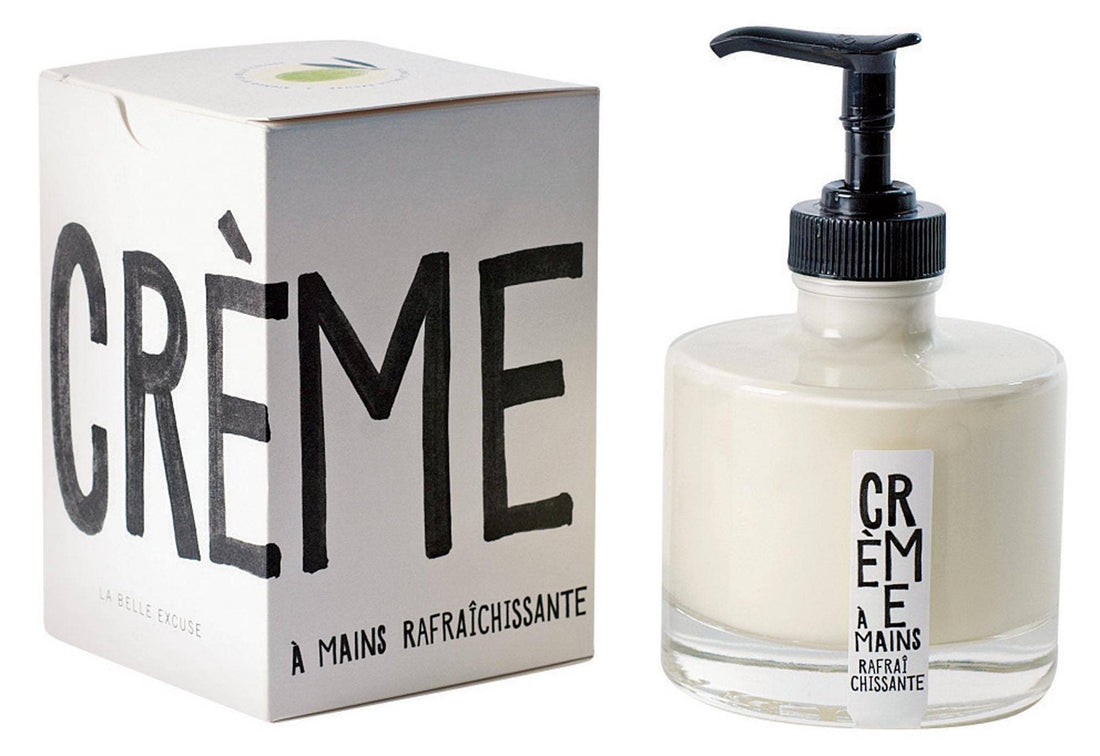 Refreshing Hand Cream - 200ml
Since the beginning of time, olive oil is present in human life. This gift from the gods has been used for cooking, in cosmetics, in medicine and religion. Famous for its properties, the olive oil cleanses delicate skin and protects it from dehydration.
A rich cream made with La Belle Excuse olive oil to help regenerate and protect skin daily against the elements. Smooth and silky, it moisturizes skin leaving it velvety soft.