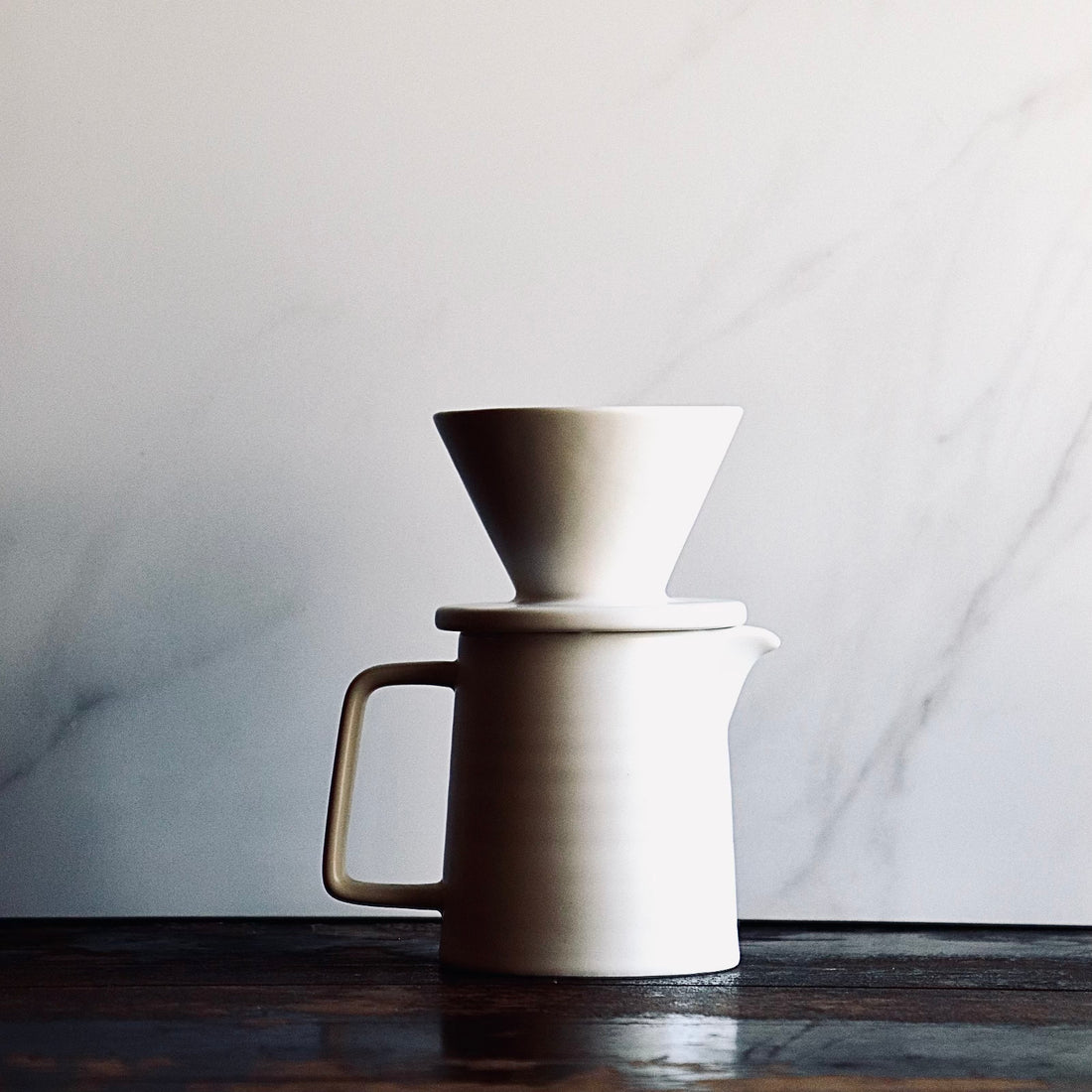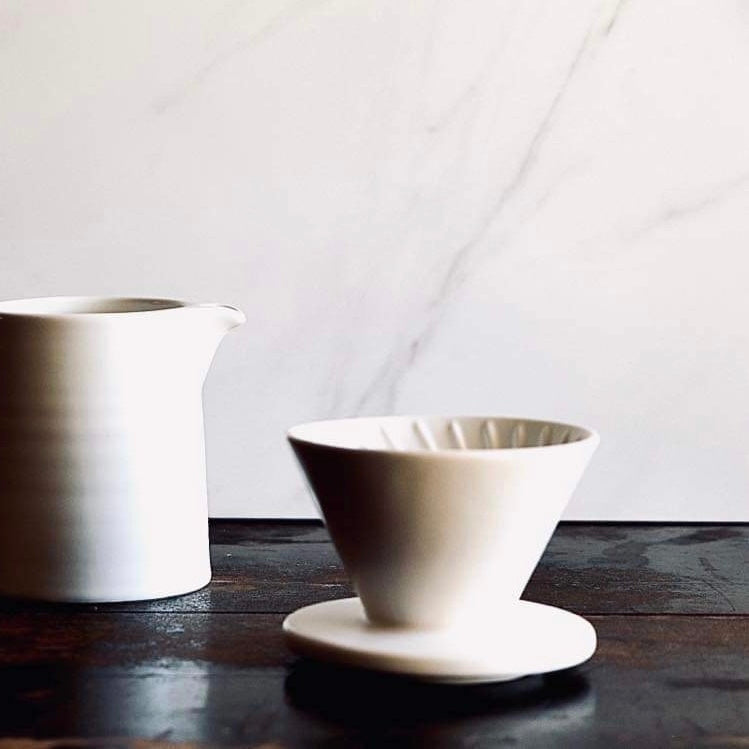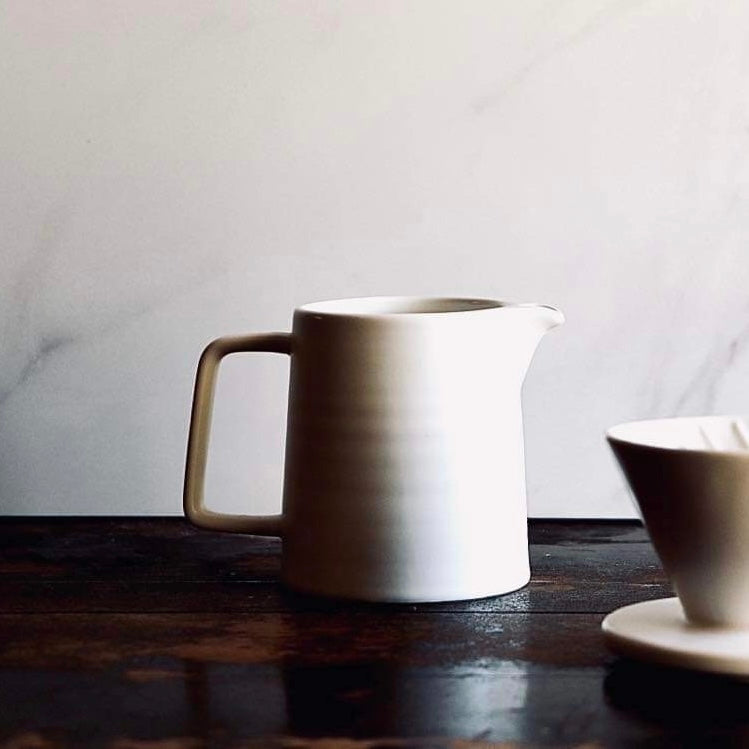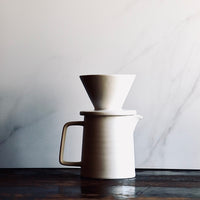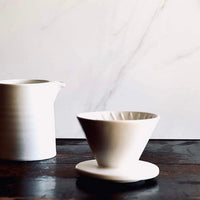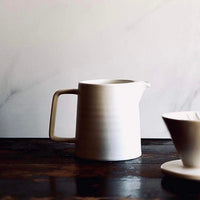 Pour Over Kettle Set - White
The secret to those perfect weekend mornings, our new Farmer's Son Co. stoneware coffee maker is the key to starting your mornings off right. Our Pour-Over Coffee Maker is made from stoneware incorporating a ribbed surface texture, finished with a matte glaze finish.
Paper filters not included. 
Oven safe up to 530F / 270C. Do not microwave.
While dishwasher safe, we prefer to wash our enamelware by hand to ensure preservation of finish.

Lemon juice can remove stains from Farmer's Son Co. enamelware products. Soaking the products in warm soapy water will help remove baked on food, but avoid using abrasive sponges or brushes as this may scratch the surface. Coating your pans in a light layer of oil before cooking can help with cleaning after use.

Like any ceramic, the outer porcelain layer can chip if dropped, revealing the steel beneath it. When this happens the steel below naturally oxidises and the enamelware remains safe to use. Plus, in our opinion, your enamelware gains a little more character.
Eight inch diameter / 20.32 cm diameter