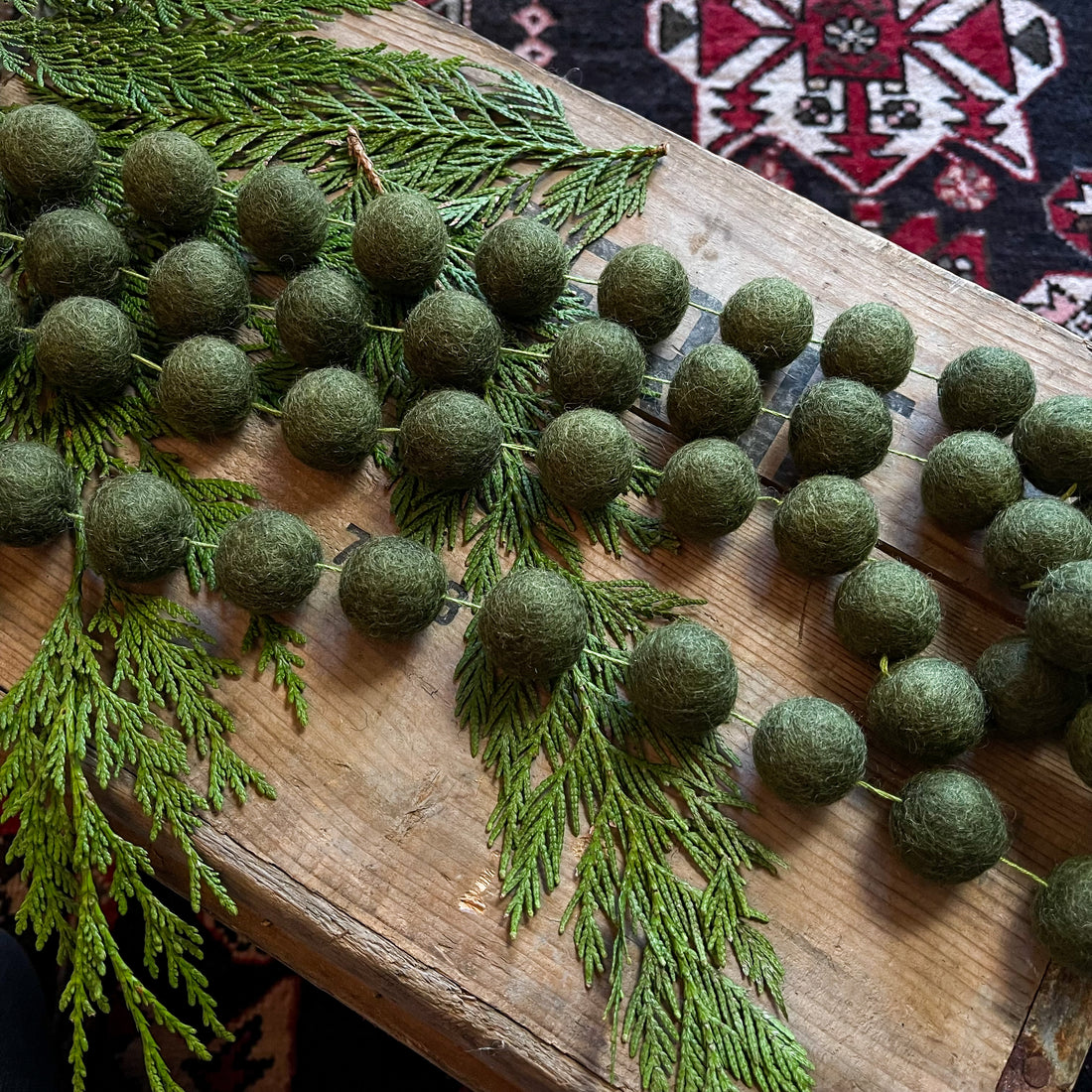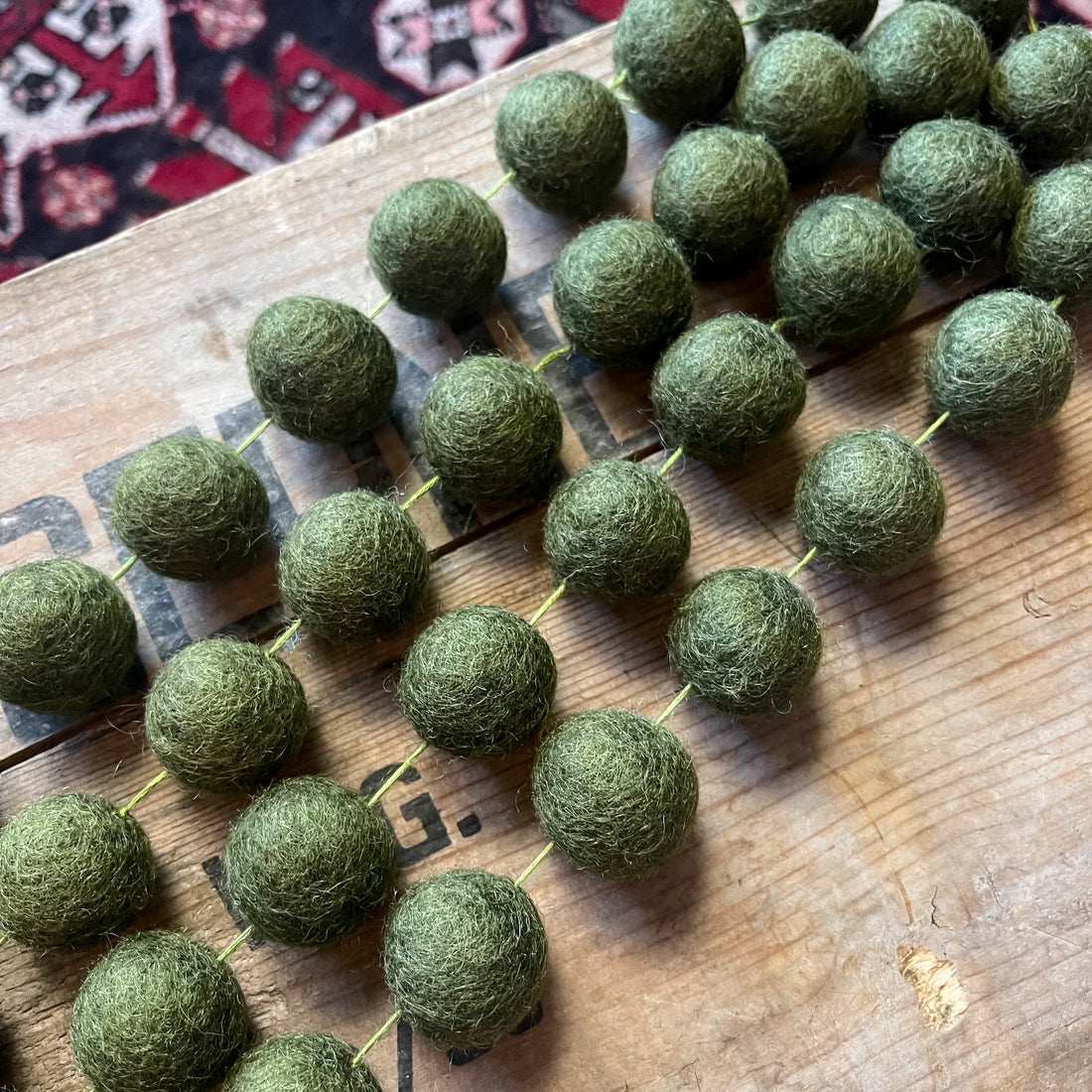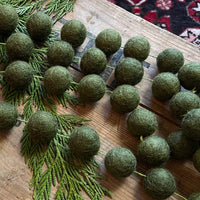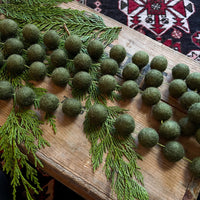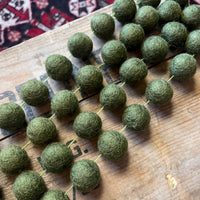 Pom-Pom Garland, Dark Green
A fun addition to your holiday decor!
Dan says, "these pom-pom garlands are so dang fun. Display on your tree, on bookcases or your fireplace mantle. Weave through vignettes on your table. They're a versatile and nostalgic way to decorate through the holidays and beyond. Layer different coloured garlands together to create something really special looking. Who doesn't like pom-pom garlands?!"
We've partnered with an amazing workshop in Nepal to craft all of our felted holiday pieces. We choose to work with our Nepalese partner as they prioritize hiring disadvantaged women in rural communities; training them in feltwork and allowing them the opportunity to grow and provide for their families and themselves.
Crafted exclusively for Farmer's Son Co. in a World Fair Trade Organization workshop, empowering the workers who craft each piece.
Please note: All Farmer's Son Co. felted ornaments and garlands are artisan crafted and as such, there will be slight differences between each piece available.
Looped strings on each of the garland for easy display.
Spot clean with a gentle cleaning solution and gentle brush followed by air drying. Clean dust with a soft dry cloth.
8 ft in length (96 inch), 2.43 metres (243 cm)
Handcrafted in Nepal exclusively for Farmer's Son Co.