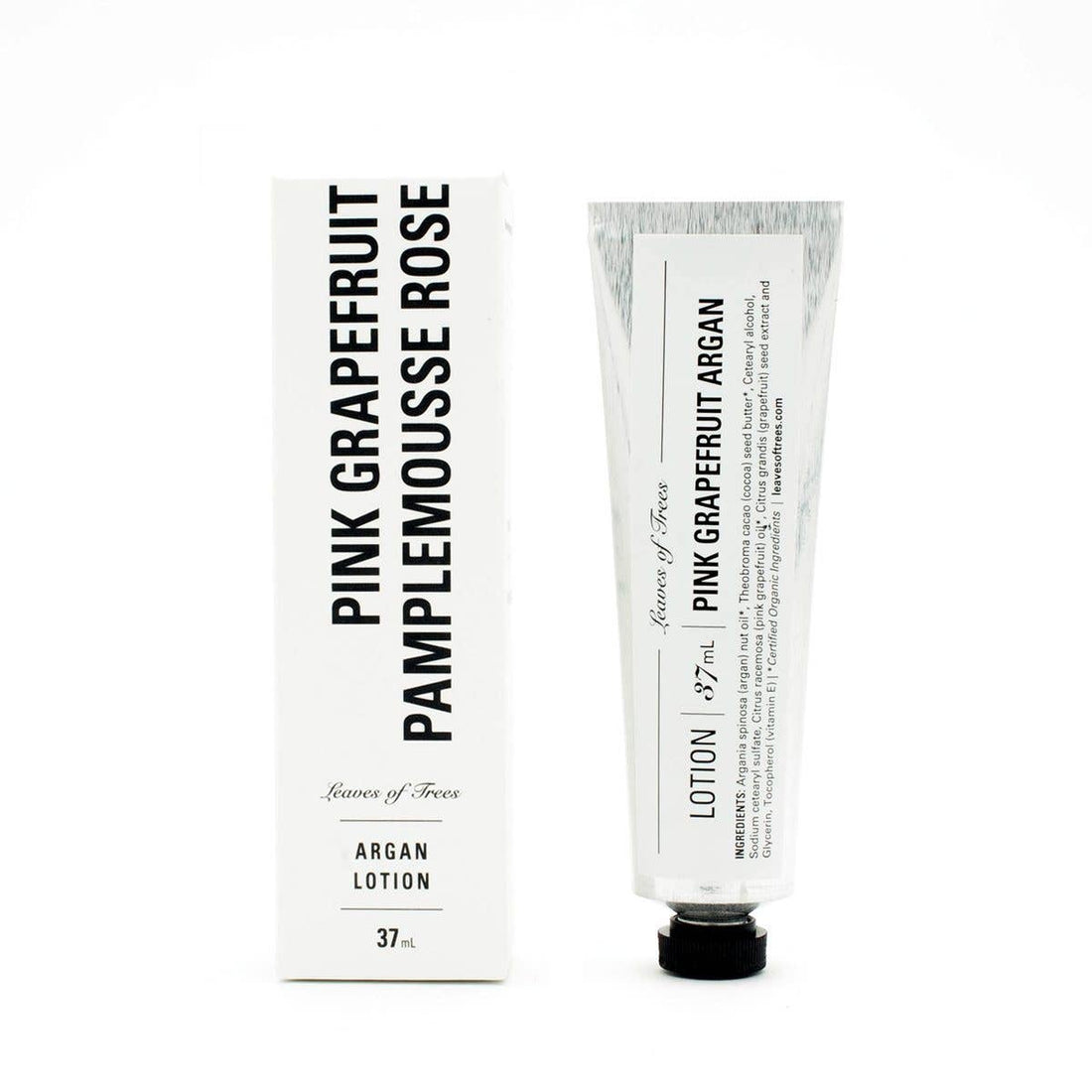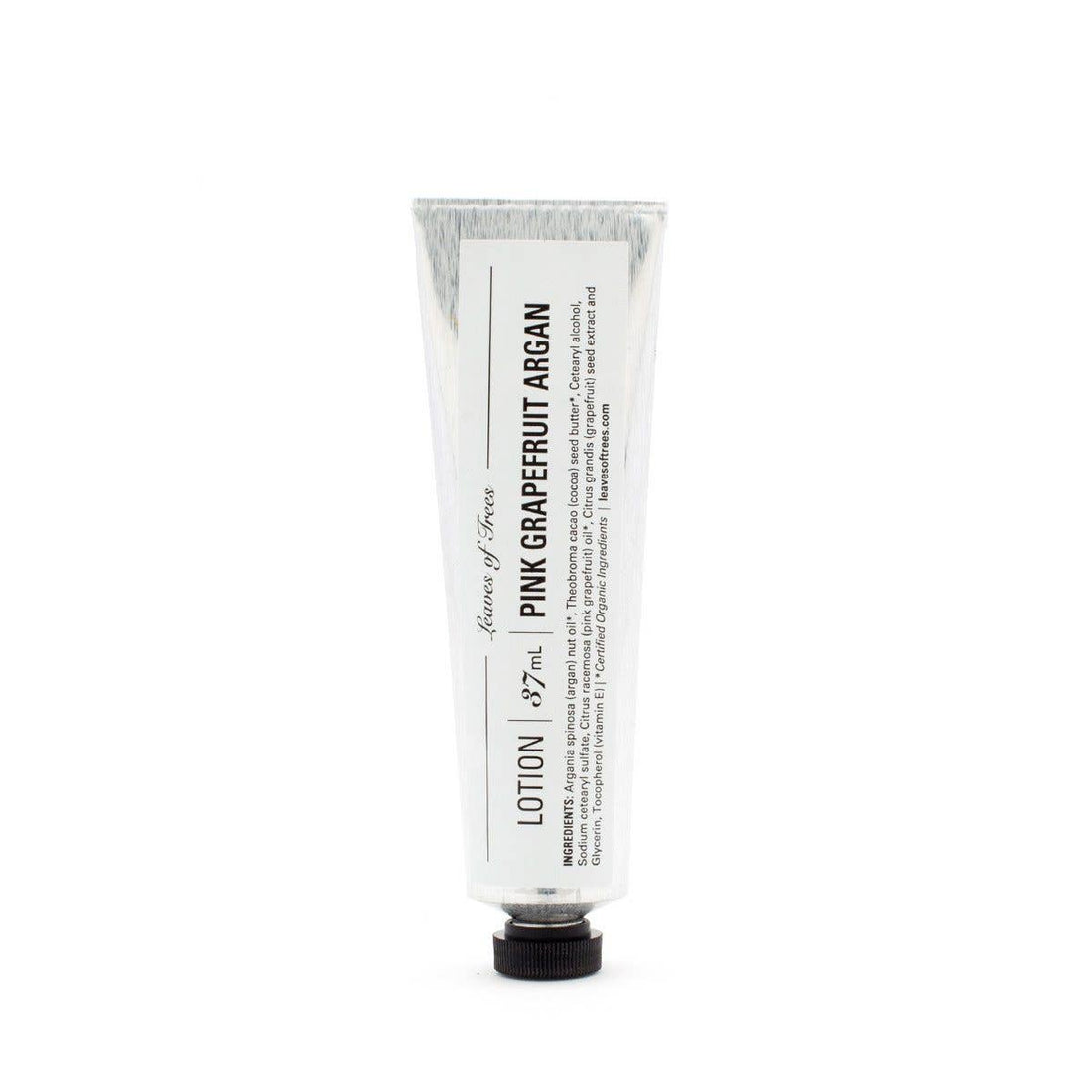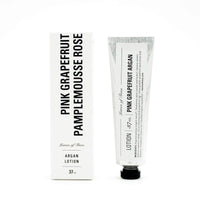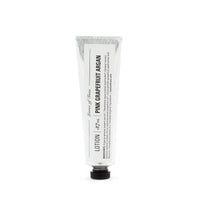 Pink Grapefruit Argan Hand & Body Lotion - 37 ml
Combining science and nature, Toronto based Leaves of Trees Argan lotions keep things super-simple yet highly effective with only a few ingredients.
Each of their deep-penetrating but light-feeling lotions start with 100% pure, cold-pressed by hand, certified organic and ethically-sourced Argan Oil. All Leaves of Trees argan oil is sourced from a women's cooperative in Morocco, providing sustaining employment for the women and amazing skin-boosting benefits for everyone.
Made for hands and body, but may also be used on the face.
Pink Grapefruit Argan Lotion has a subtle, fresh, citrusy scent. Like an eternally-sunny wake-up call for your skin, this pink grapefruit argan lotion instantly makes you think "summer" when you apply it.