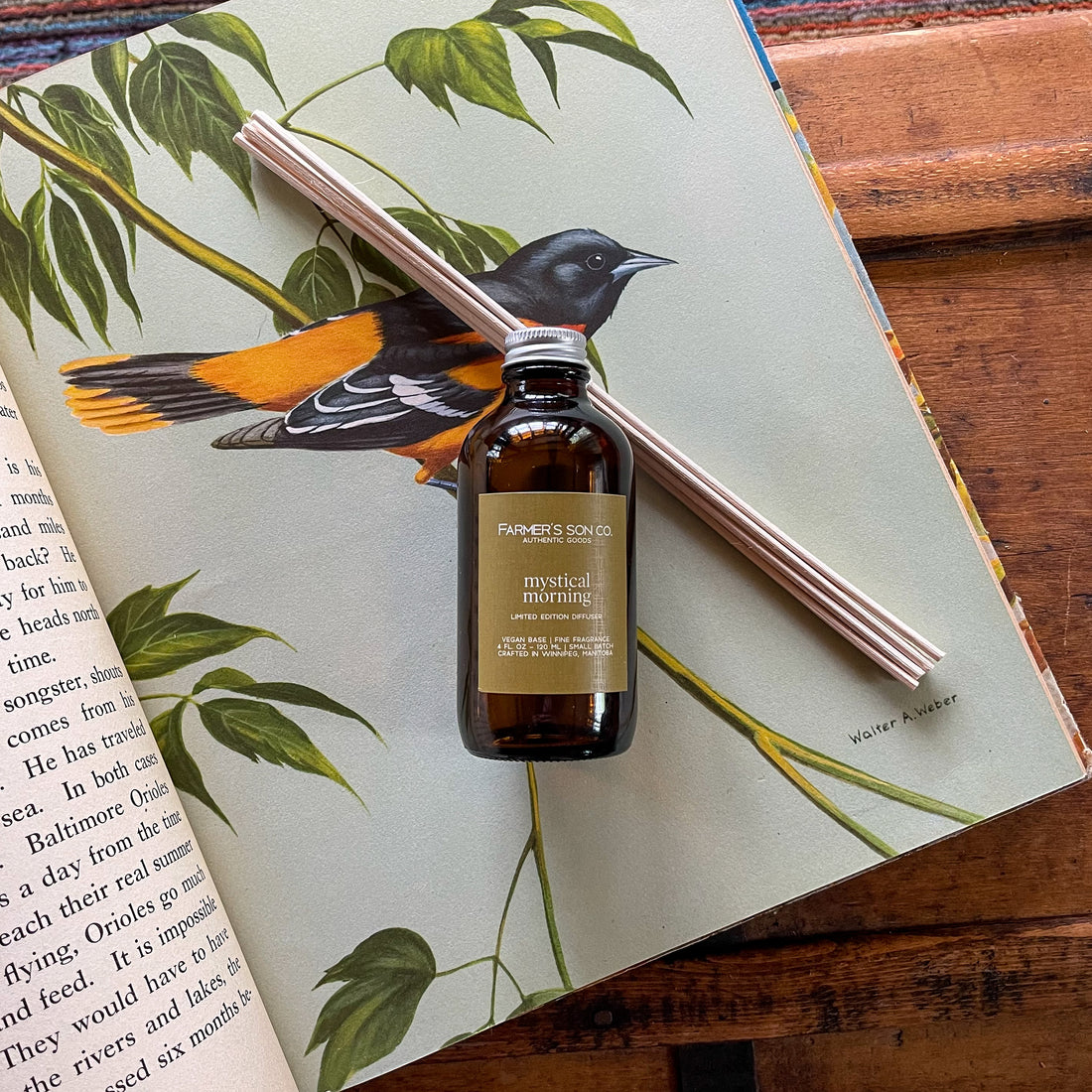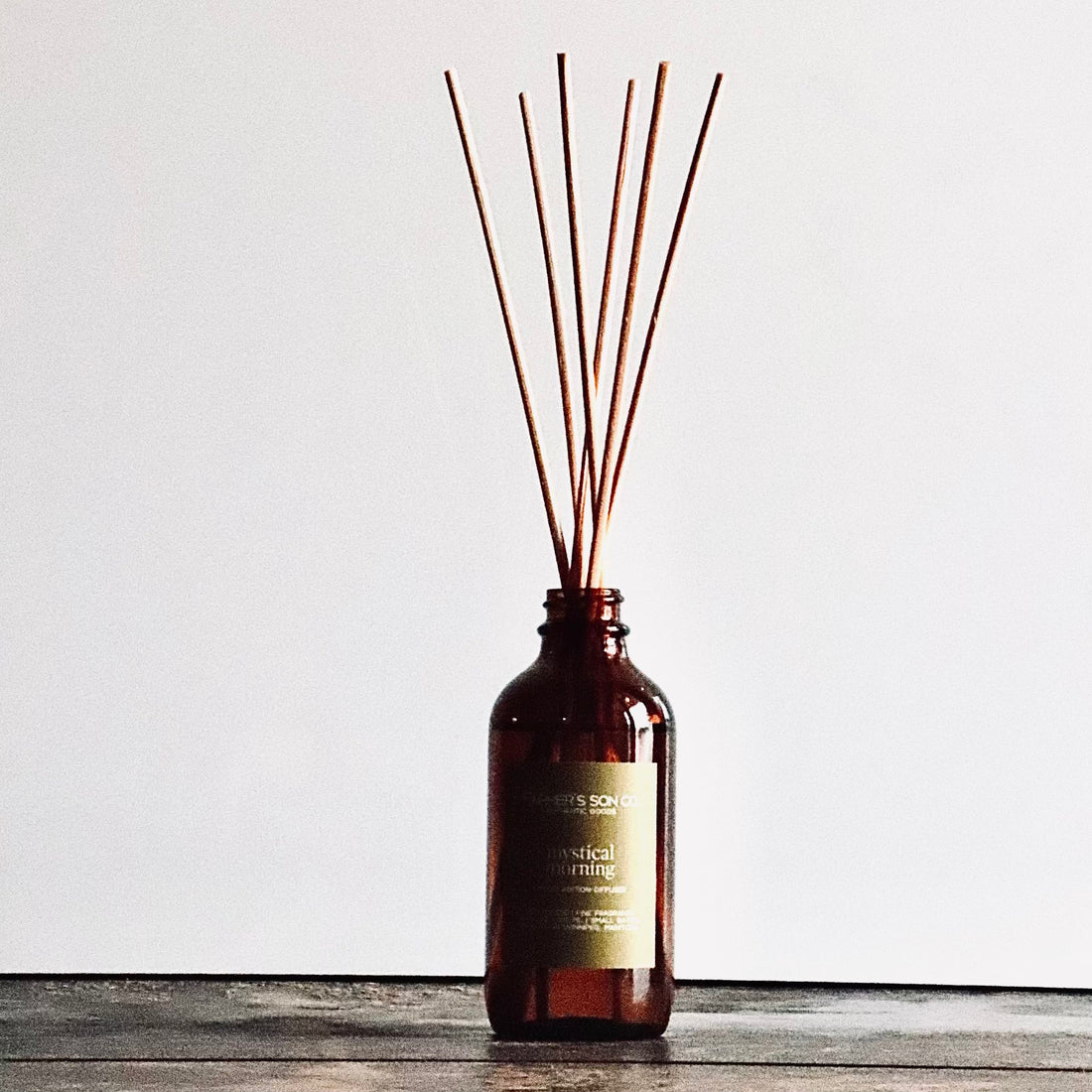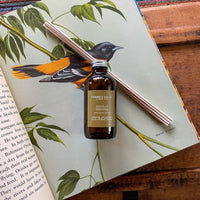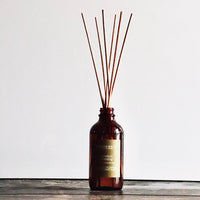 TOP NOTES:  Bergamot, Lemon, Mandarin, Verbena Leaf, Pink Peppercorn
MIDDLE NOTES: Cilantro, Sage, Jasmine, Wild Prairie Rose, Mint, Ozone
BASE NOTES: Green Tea, Sugar Cane, Musk, Vetiver, Patchouli
The morning air is crisp and cool, a dense fog blankets the lake. A peaceful stillness hangs in the air - surrounded only by the faint sounds of he wildlife and the calming lapping waves hitting the bottom of the dock.
Standing atop the platform, looking out across the water, that first cup of coffee in hand, you wrap that favourite throw around yourself and feel the magic of the mystical morning taking over. The sun is slowly rising, that first glimpse of lightflickers across the lake as it begins to slowly break through the fog.
You close your eyes and breathe in the fresh air, letting the nature before you wash over you. The fragrant foliage rustles in the gentle breeze, you feel a sense of inner calm come over you as you savour every second of this unique moment.
With each sip of coffee, you feel more relaxed and centered as the fog begins to disperse. The sun is high in the sky now, a golden light across everything around you. A gratefulness for the gift of peace and renewal that nature has given back to you.
The magic of this Mystical Morning will never be forgotten. 
Insert the rattan reeds directly into the bottle, flipping them weekly or as needed to refresh the scent. To create a lighter, more subtle scent throw, insert just a few reeds or remove as needed.
Please keep your reed diffuser away from direct sunlight or other heat sources to avoid drying out the reeds. Farmer's Son Co. fragrance oils are not developed for aromatherapy diffusers or humidifiers. Do not consume and keep away from children or pets. If the oil spills, clean up immediately, as the oils and resins can cause damage to some finishes.

Do not place the bottle on any surface that may be damaged by perfume oils. Neither Farmer's Son Co. nor our stockist partners are responsible for the misuse of your diffuser.
Small batch crafted by hand in our Winnipeg lab & creative space.