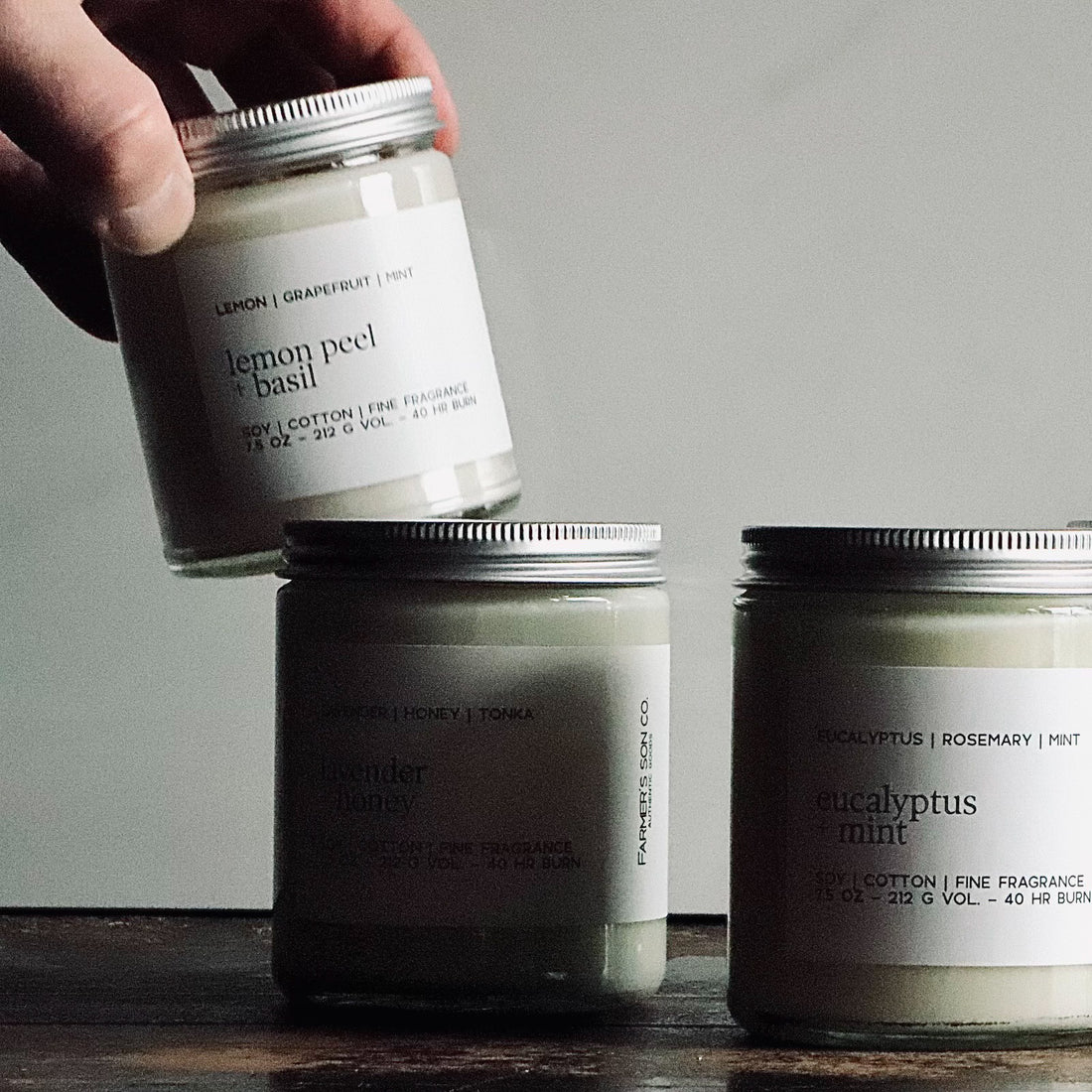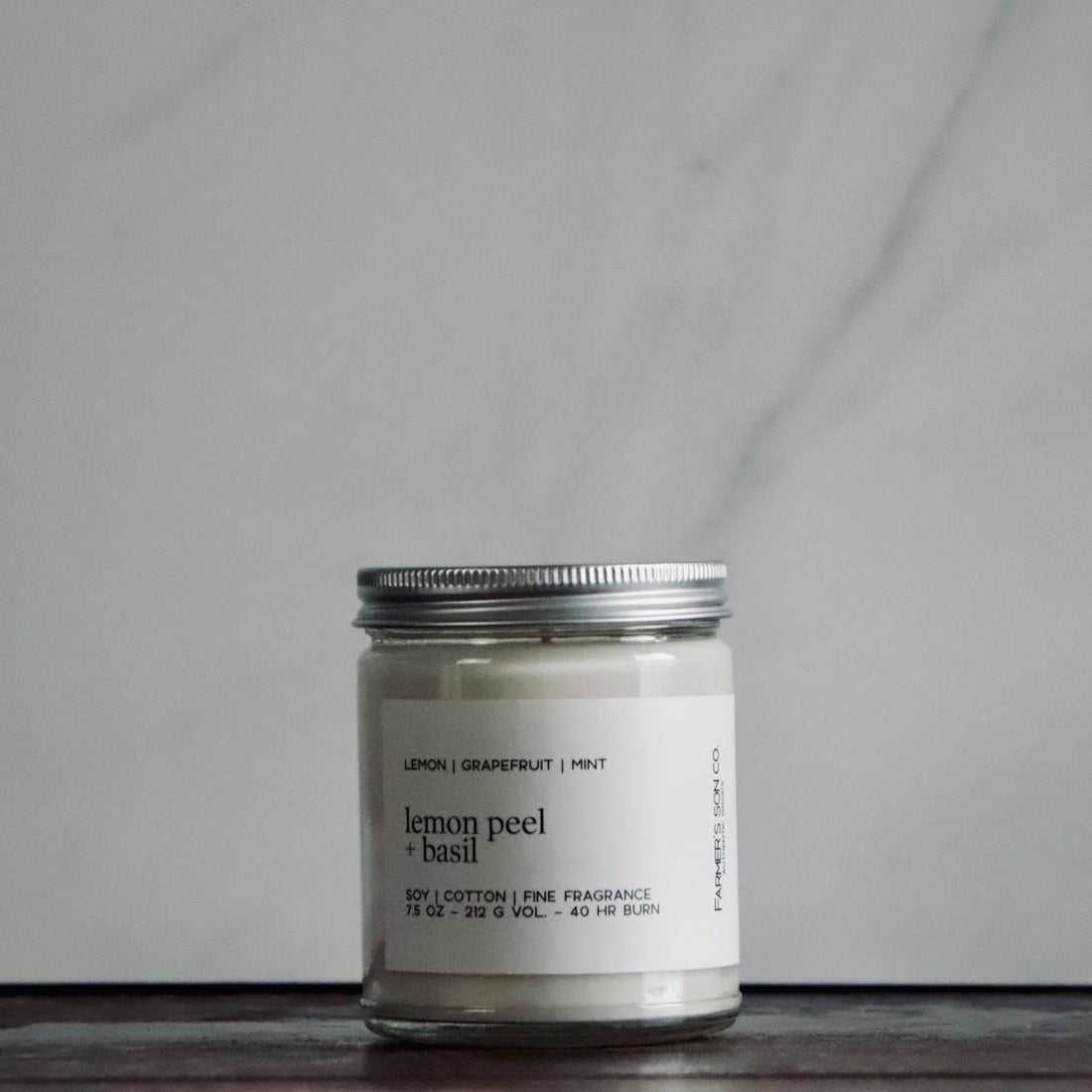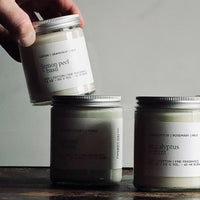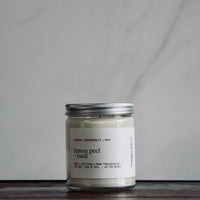 TOP NOTES: Lemon Peel, Grapefruit
MIDDLE NOTES: Garden Basil
BASE NOTE: Earth
It's easy to tell you about why we love our Lemon Peel + Basil candle. There's just something about the invigorating power of citrus notes. Freshly squeezed lemons come together with a hint of grapefruit and the aromatic and herbaceous green notes of freshly picked garden basil.
Lemon is known for its ability to uplift and increase your levels of norepinephrine, a brain chemical linked to motivation and decision making. There's just something about lighting this scent up and feeling that sense of sunshine that it brings to a space. Clean, refreshing and uplifting are just a few of our favourite words to describe this creation.
Fragrance designed and poured by hand in Winnipeg, Manitoba with 100% soy wax for an eco-friendly clean burn. We use cotton wicks and premium fragrance oils. Like all Farmer's Son Co. candles, this one is vegan, cruelty-free, phthalate-free, and petroleum-free.
Crafted with 100% soy wax, fine perfume fragrance and cotton core wicks. Poured in our 7.5oz straight side jars with minimalist label. The brushed silver lid instantly makes your candle travel-friendly.

This candle will give you 40 to 45 hours of burn-time enjoyment.
Always trim wicks to 1/4 inch before lighting (we suggest using a Farmer's Son Co. wick trimmer). The first time you light your candle, let it burn for 3-4 hours to allow the melted wax to reach the edge of the container to prevent your candle from tunneling.
Follow the two foot rule - don't place your burning candle near clothing, books, curtains or anything flammable. Place candle holders on a stable, heat-resistant surface that is sturdy and large enough to catch any melted wax. Keep lit candles away from drafts, ceiling fans and any air currents. Never leave a burning a candle unattended. Extinguish all candles when you leave a room or before going to sleep or if the flame gets too close to the candle holder or container. A candle should not be burned for more than four hours at a time. For a margin of safety, discontinue burning a candle when 1/4 inch of wax remains in the container.
Small batch crafted by hand in our Winnipeg lab & creative space.