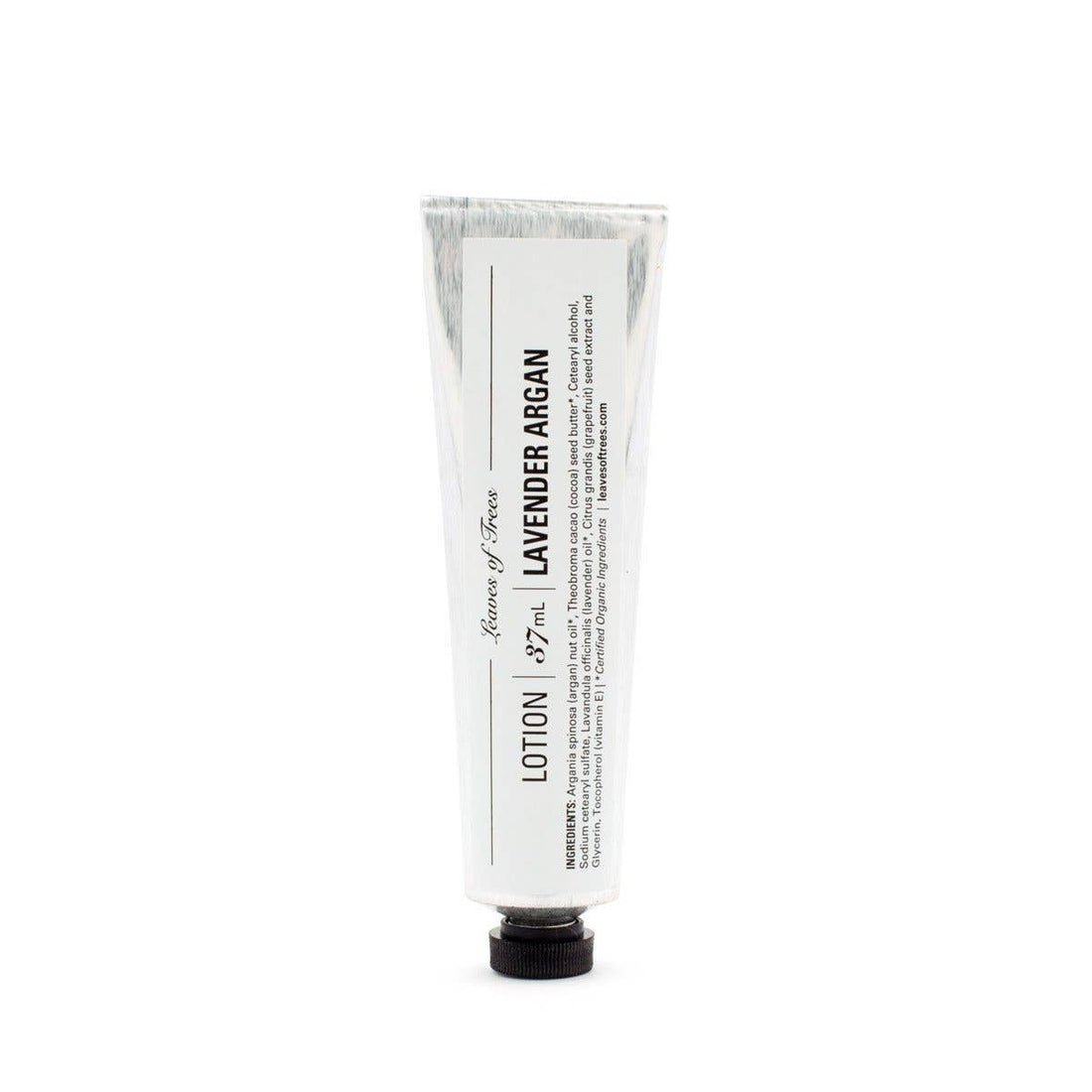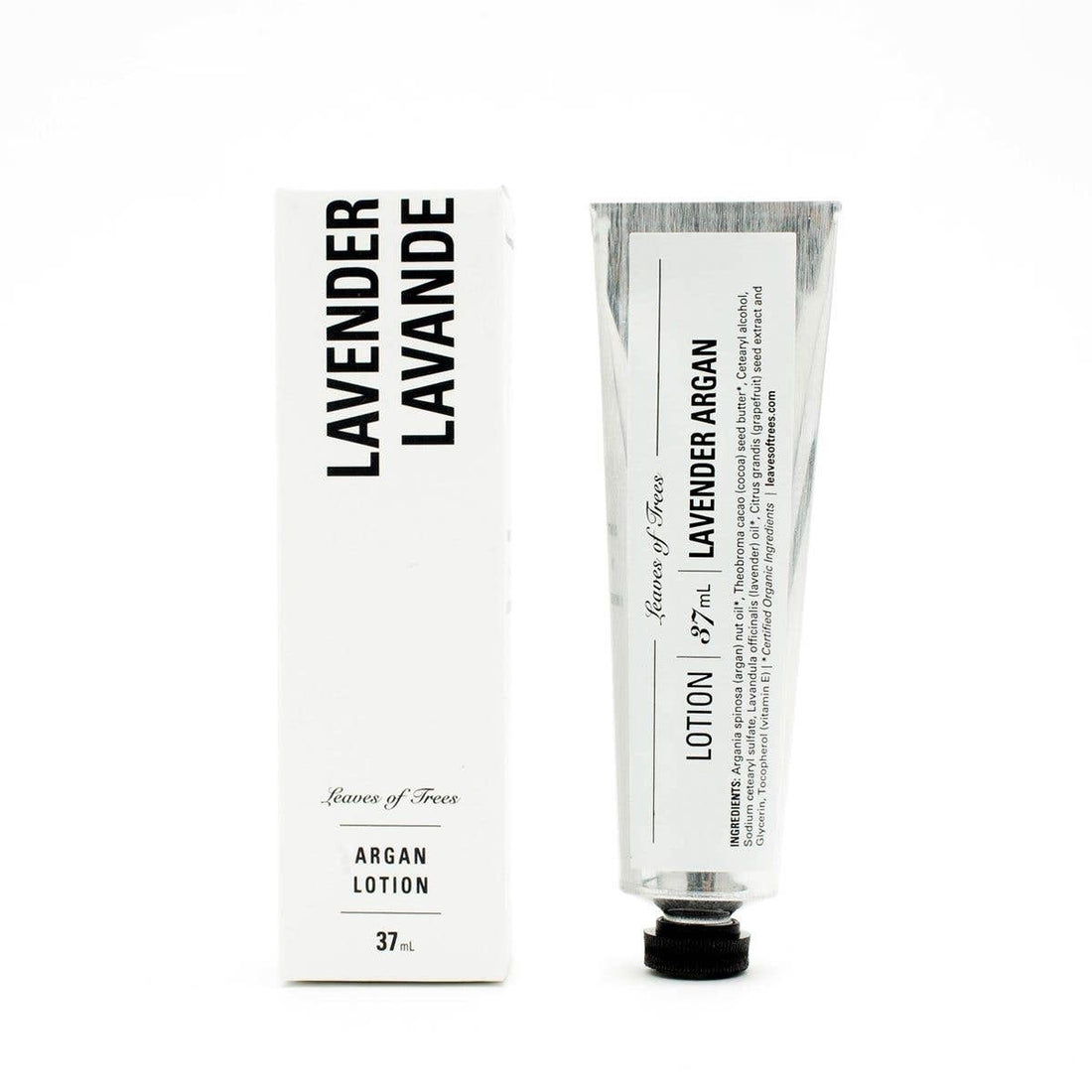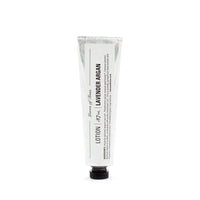 Lavender Argan Hand & Body Lotion - 37 ml
Combining science and nature, Toronto based Leaves of Trees Argan lotions keep things super-simple yet highly effective with only a few ingredients.
Each of their deep-penetrating but light-feeling lotions starts with 100% pure, cold-pressed by hand, certified organic, and ethically-sourced Argan Oil. All Leaves of Trees argan oil is sourced from a women's cooperative in Morocco, providing sustaining employment for the women and amazing skin-boosting benefits for everyone.
Made for hands and body, but may also be used on the face. 
Lavender is soothing, calming, anti-inflammatory, may reduce redness, irritation and itching.
Lavender essential oil has too many healing properties to list! Try this lotion to calm signs of inflammation in your skin. Create a soothing ritual by breathing in deeply after using it on your hands to ease stress and tension. Carry some in your bag while travelling for instant relaxation while combating dryness.