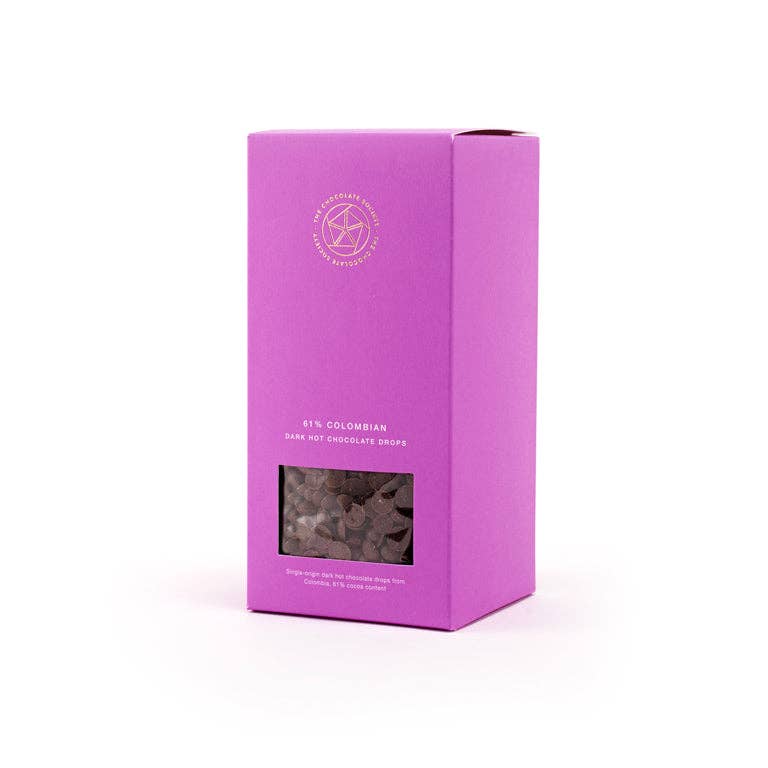 61% Dark Hot Chocolate Drops
Imagine a hot chocolate, made from the most luxurious pure chocolate. Made by The Chocolate Society, our hot chocolate drops are solid pieces of chocolate to ensure the most luxurious steaming mug to curl up with. Made from single origin 61% Colombian chocolate, we can trust that we're delivering you the highest quality of chocolate.
Produced in a kitchen that handles dairy, gluten, nuts, eggs & sesame.
Crafted by hand in the United Kingdom.