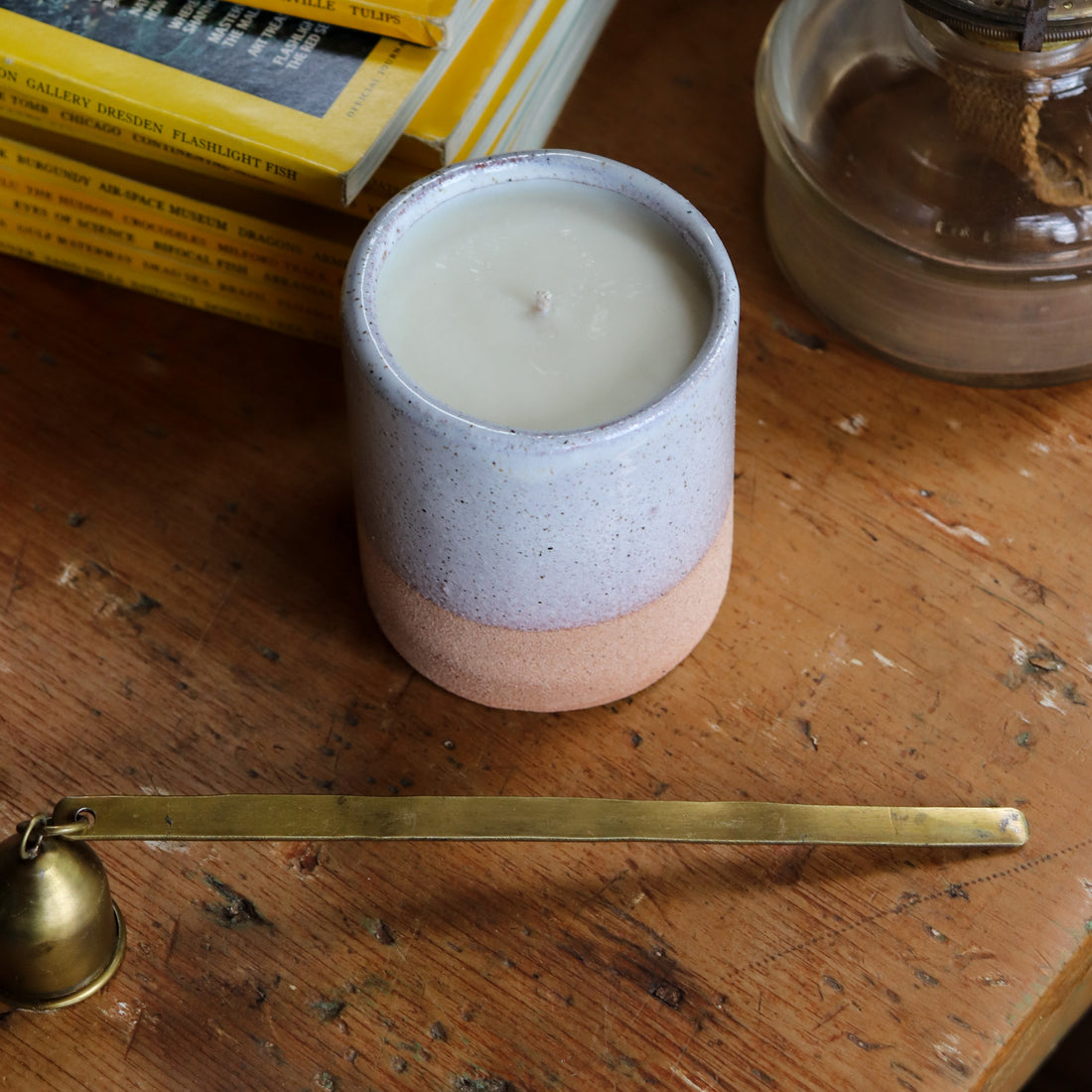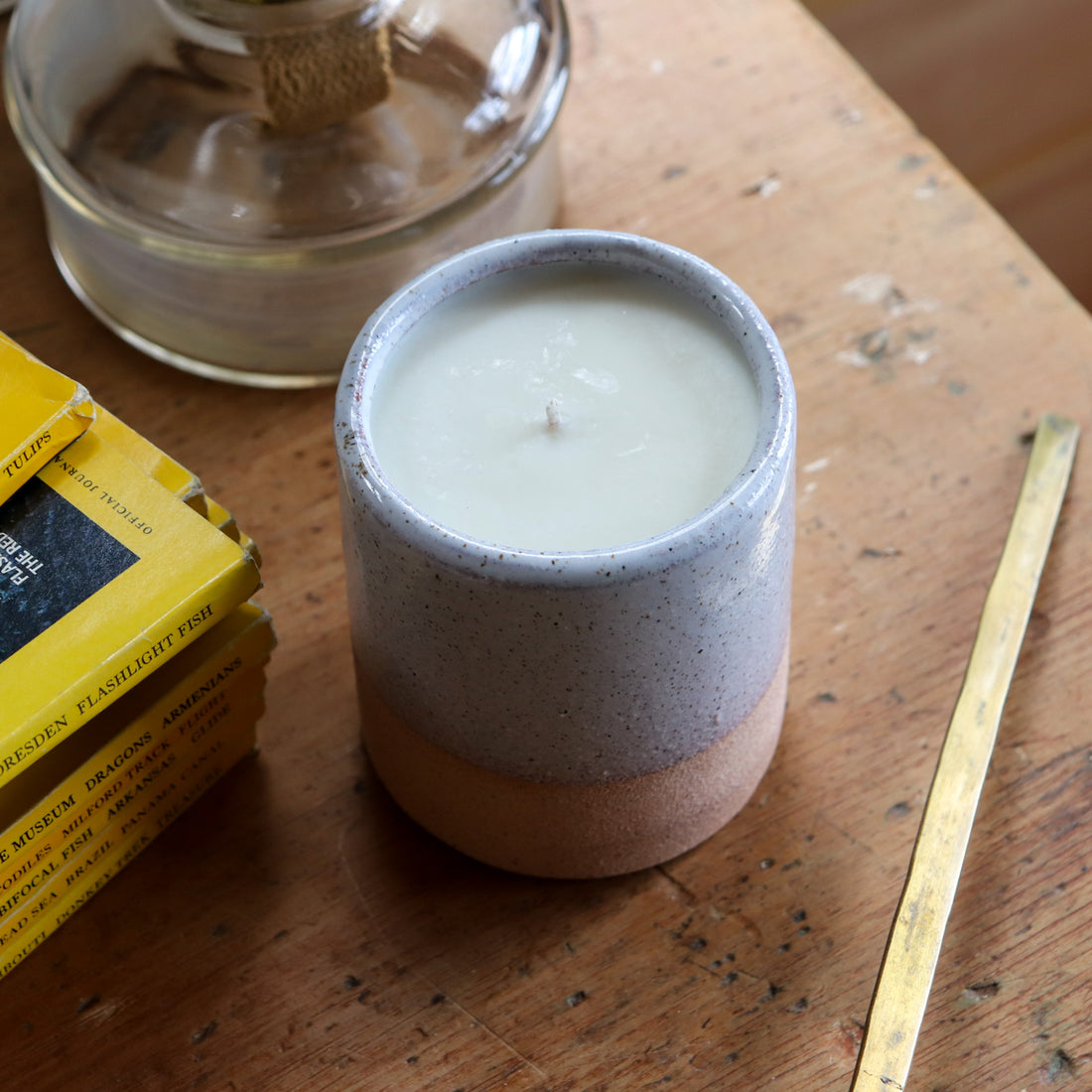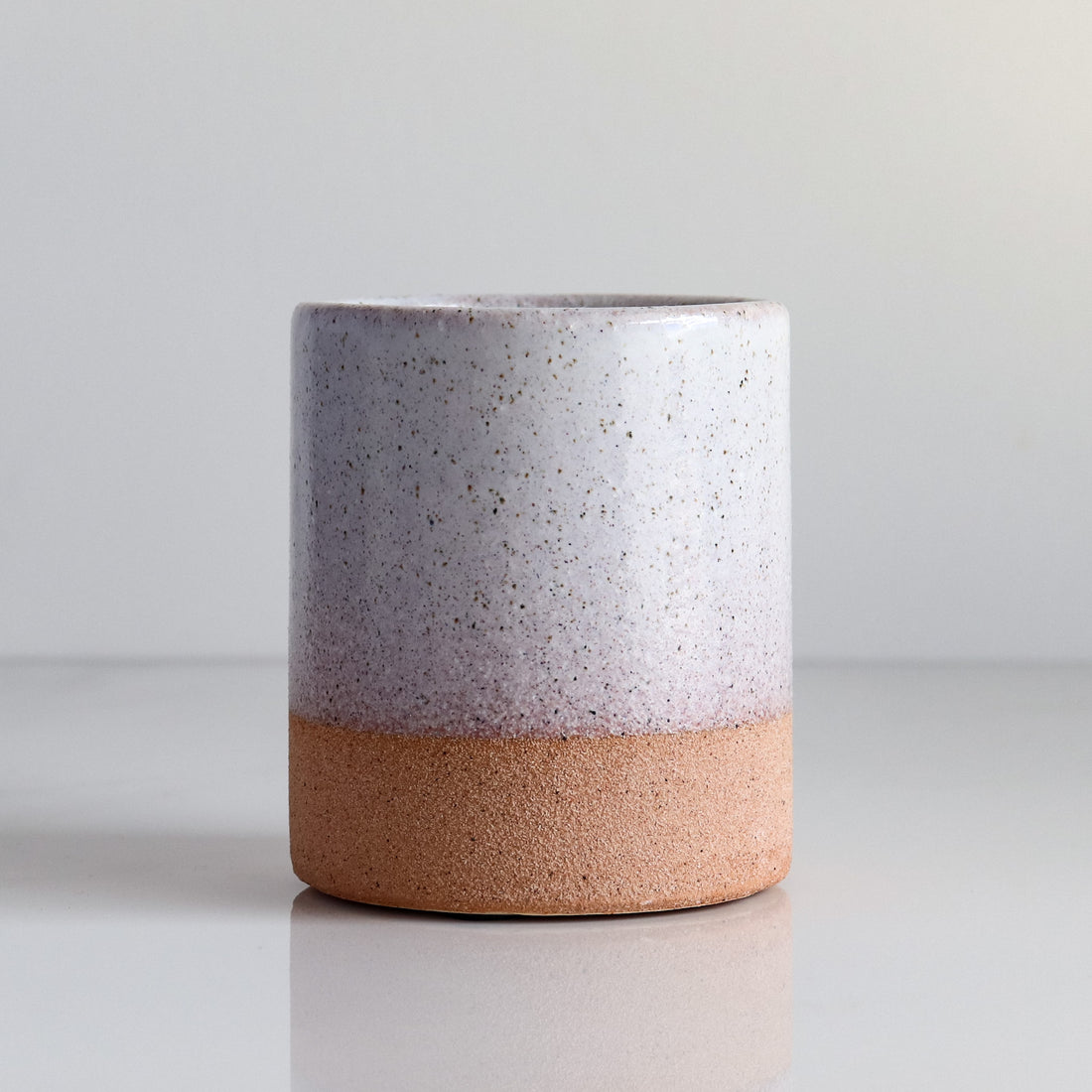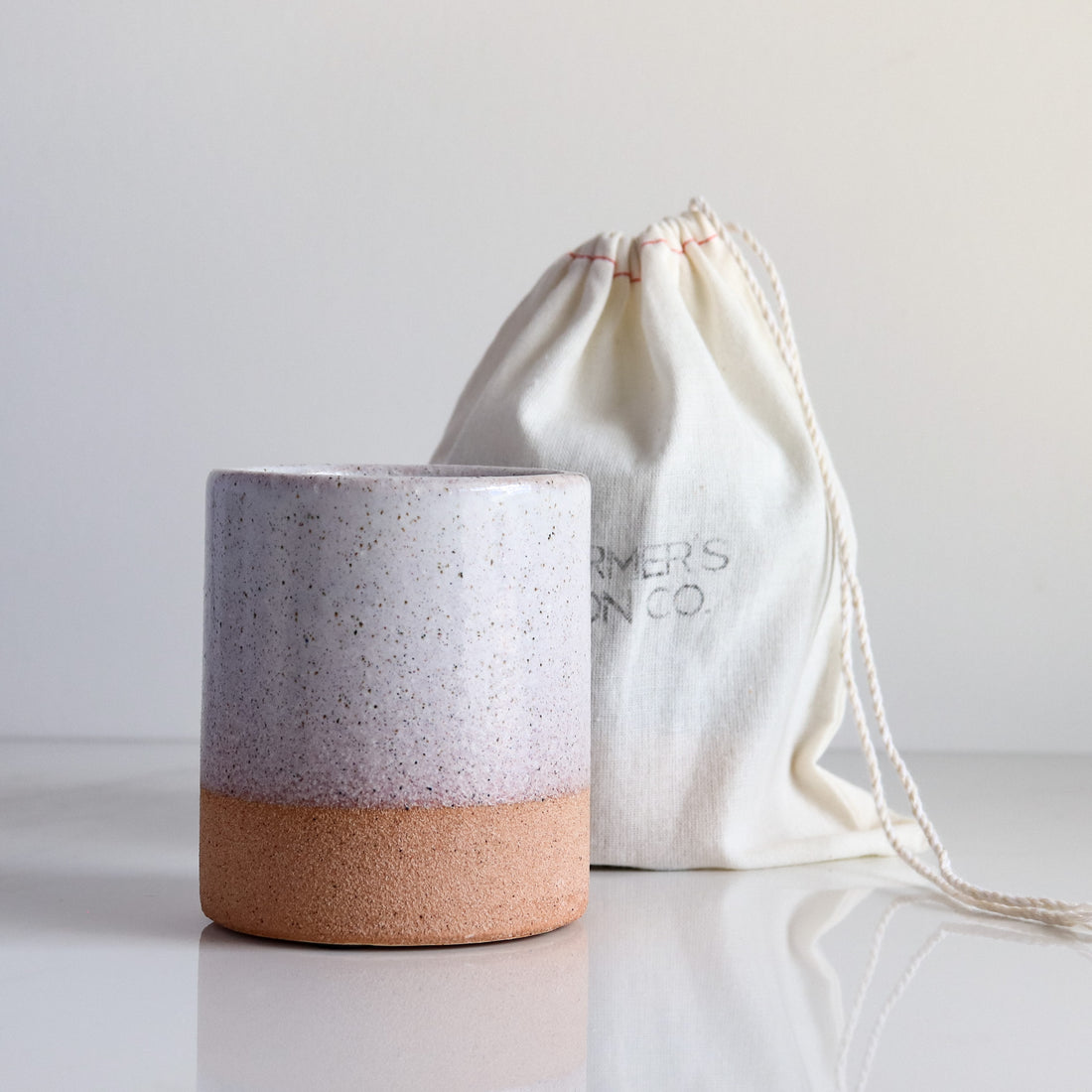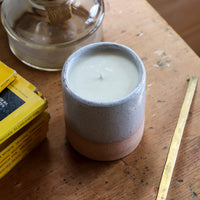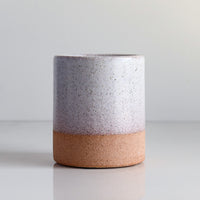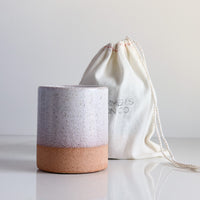 TOP NOTE: Birch
MIDDLE NOTES: Geranium, Ozone
BASE NOTES: Vetiver, Sandalwood, Patchouli
Step into the woods with our exclusive stoneware collection, designed by and made exclusively for Farmer's Son Co. Each vessel is uniquely textured and finished, lending their modern look to any space.

If you know anything about us, it's that we love escaping to the woods. There's a calm and solace in them that you don't find anywhere else. A stillness that takes over, along with a desire to find our minds enjoy the quiet and wonder of all that surrounds us.
Seeking inspiration from our favourite wooded spots across Manitoba, be it the rolling hills of Riding Mountain National Park, the natural contrasts and wonders of Spruce Woods Provincial Park, to the land surrounding our family farm along the ends of the Duck Mountain Provincial Park, we got to work to create a collection that truly encapsulates just a few of the locales that we're so lucky to find in our own backyard.
Paper Birch + Vetiver became an instant favourite when we started pouring those first test pieces. Finding the perfect paper birch accord with nice, woodsy, outdoorsy vibe with just a hint of fir and jack pine with the tiniest amount of citrus. It has a natural glow that quickly comes alive. We paired with vetiver, a clump grass base that we love; a scent known for its dry, earthy and woodsy characteristics.
Repurpose your stoneware vessel by washing by hand in hot soapy water upon completion of your candle. Suitable for use as a bud vase, succulent planter, pen holder, or more.
Crafted with 100% soy wax, fine perfume fragrance and cotton core wicks. Poured in our 8oz stoneware vessels with paper dust cover. Housed in a Farmer's Son Co. branded cotton bag.

This candle will give you 50 hours of burn-time enjoyment.

Please remove dust cover before lighting your candle. Do not use paper dust cover to extinguish candle.
Always trim wicks to 1/4 inch before lighting (we suggest using a Farmer's Son Co. wick trimmer). The first time you light your candle, let it burn for 3-4 hours to allow the melted wax to reach the edge of the container to prevent your candle from tunneling.
Follow the two foot rule - don't place your burning candle near clothing, books, curtains or anything flammable. Place candle holders on a stable, heat-resistant surface that is sturdy and large enough to catch any melted wax. Keep lit candles away from drafts, ceiling fans and any air currents. Never leave a burning a candle unattended. Extinguish all candles when you leave a room or before going to sleep or if the flame gets too close to the candle holder or container. A candle should not be burned for more than four hours at a time. For a margin of safety, discontinue burning a candle when 1/4 inch of wax remains in the container.
Stoneware vessel crafted for Farmer's Son Co. in China. Candle small batch crafted by hand in our Winnipeg lab & creative space.