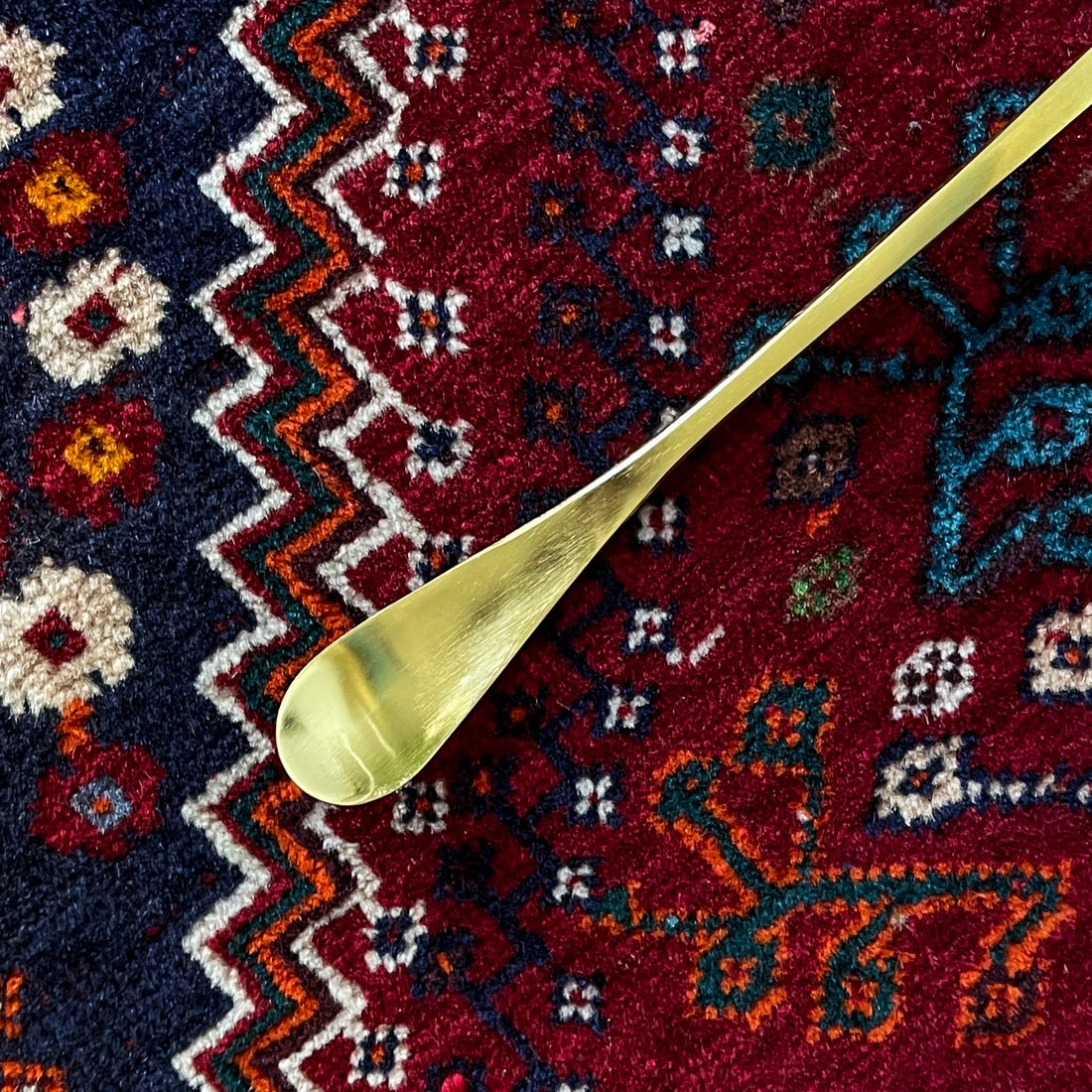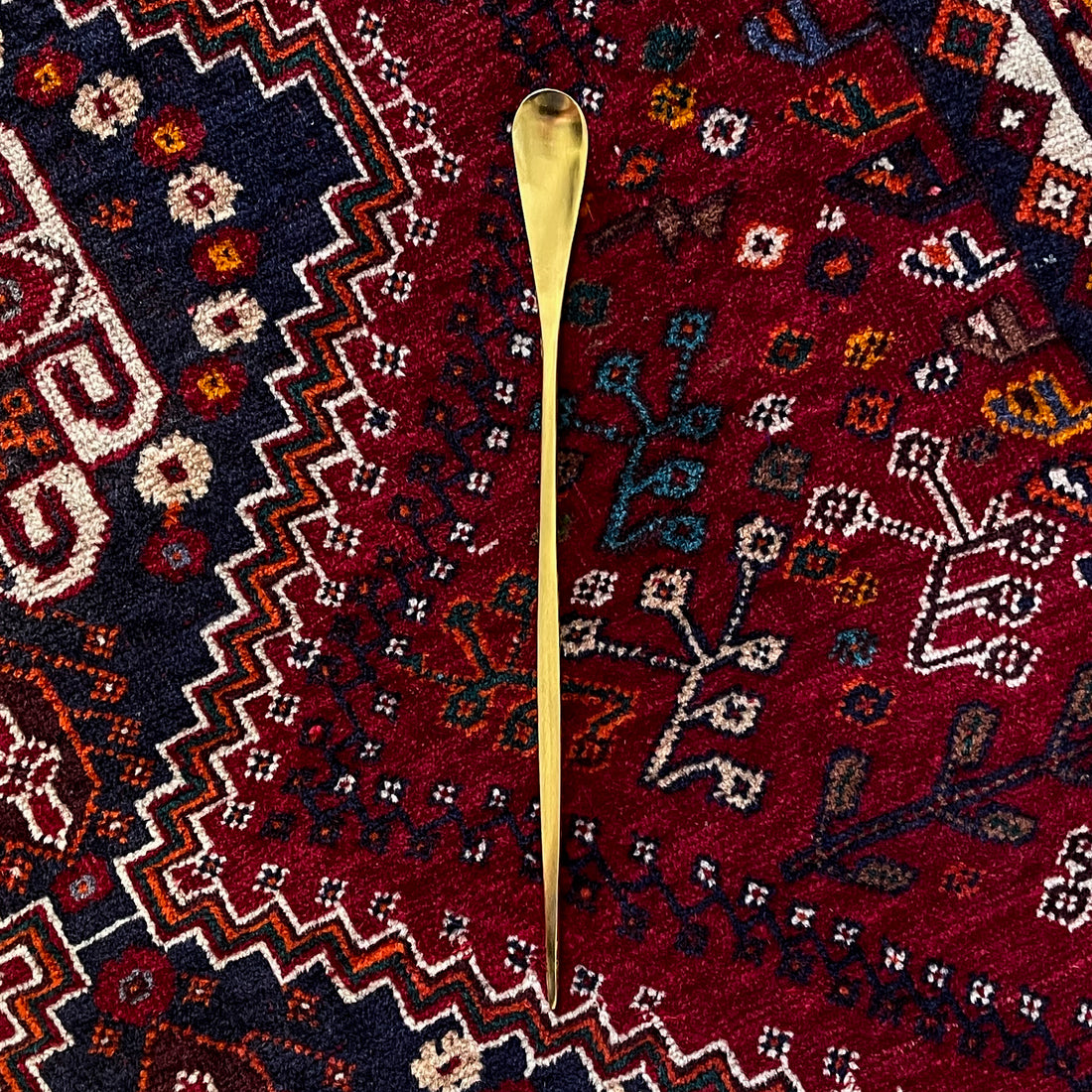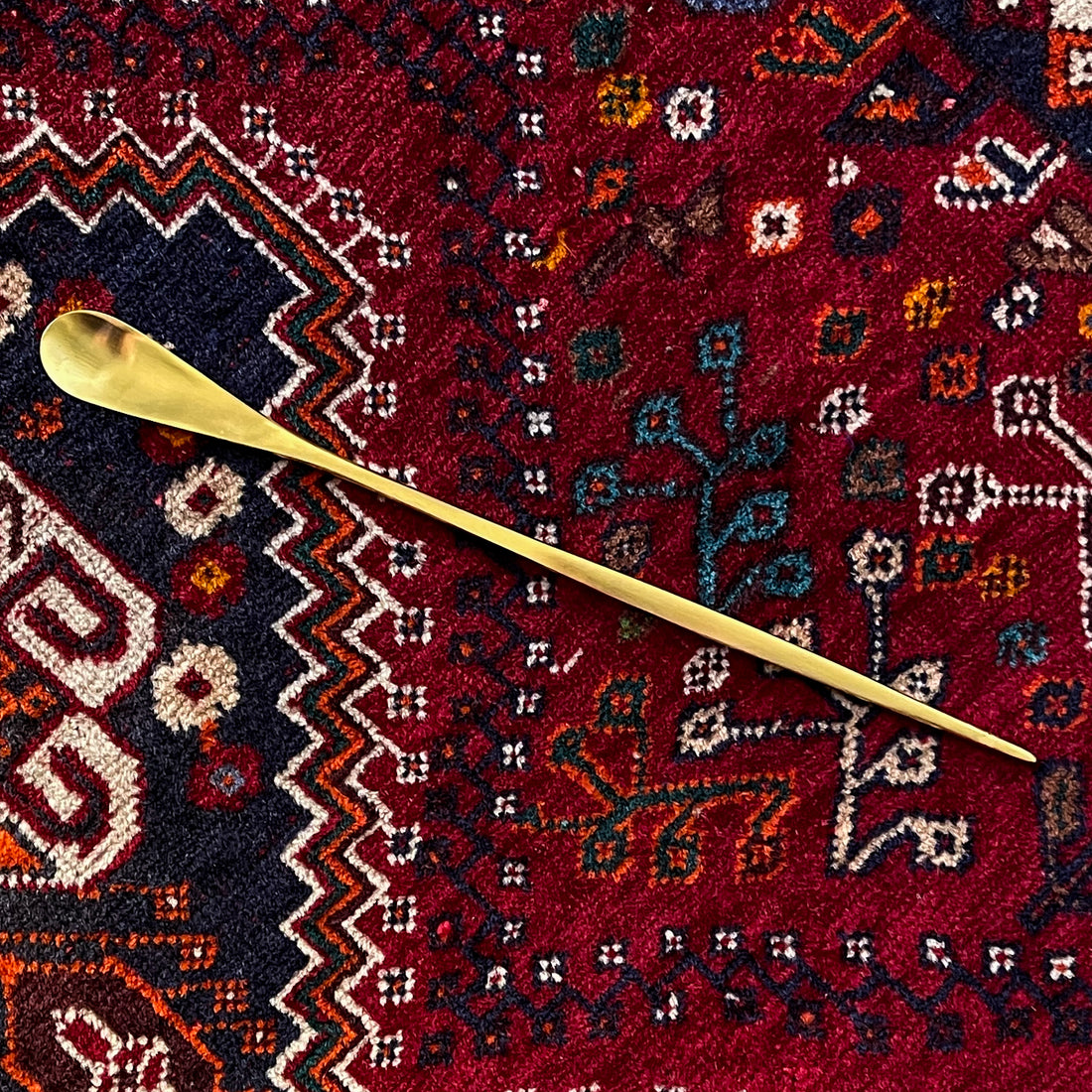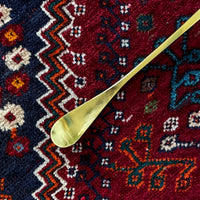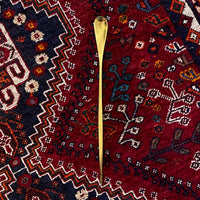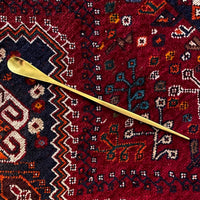 A handy, long spoon for mixing syrups, ciders, cocktails, or scooping out the last bits at the bottom of a narrow jar.
Hand-hammered in brass by hand, irregularities in finish may occur.
Handwash and dry by hand only. Polish as needed.
Approximately 12inch (30.5cm) length
Crafted in India for Farmer's Son Co.