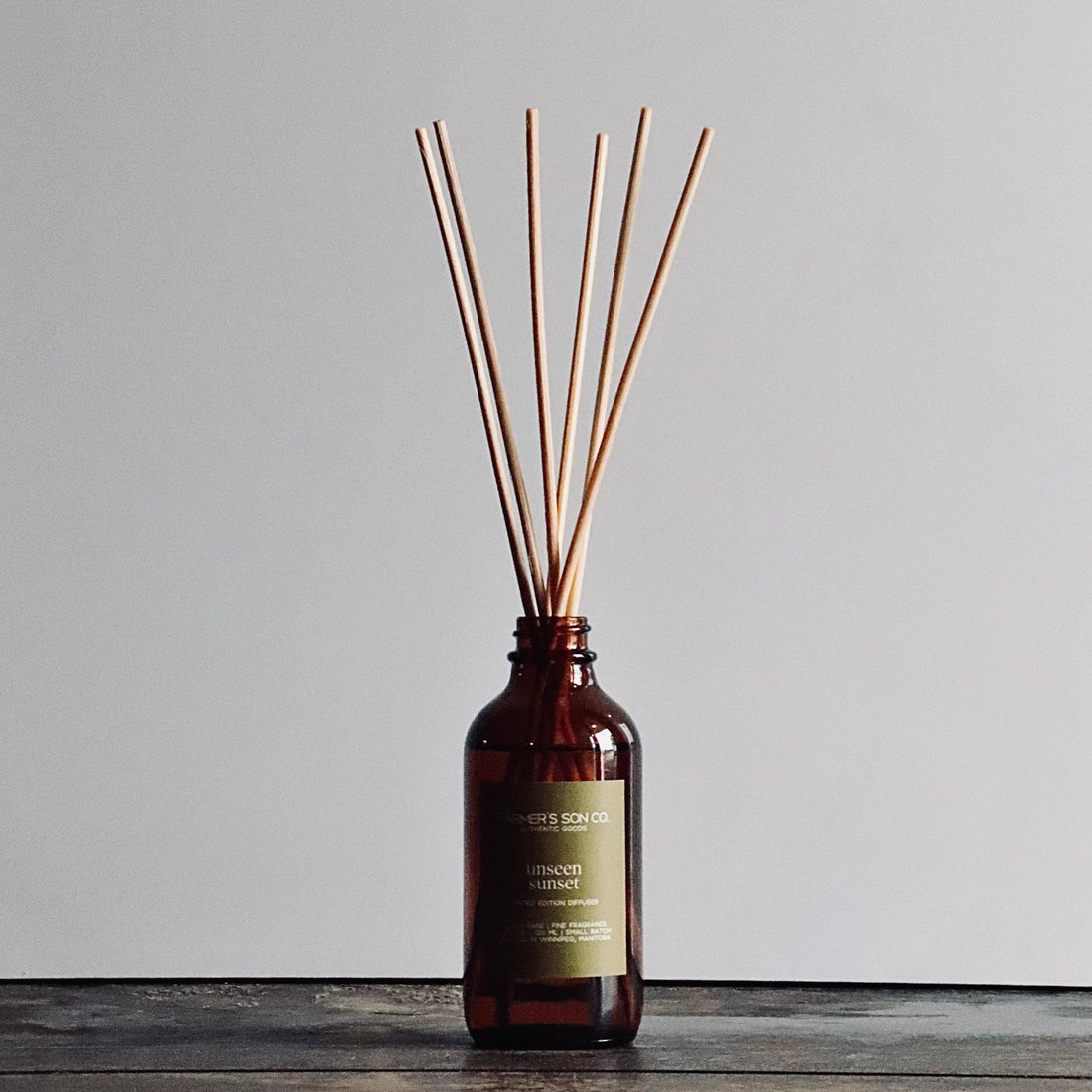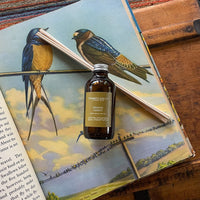 TOP NOTES: Clove, Peppercorn, Coconut Milk
MIDDLE NOTES: Violet Leaf, White Sage, Muguet (Lily of the Valley), Iris, Incense
BASE NOTES: Worn Leather, Cashmere, Sandalwood, Amber, Palo Santo, Oak Moss, Musk
Another day is coming to an end. The sun slowly begins to dip below the horizon, painting the sky before us in a vibrant array of reds, oranges and yellow. The colours swirl like paint on a canvas. It's the last natural light of the day, the most beautiful of sunsets. Yet, this perfect scene is an Unseen Sunset - invisible to so many.
Perhaps it was the nap that was needed following a day the sun filled with adventure or after one too many white wine sangrias (I'm sure many of us can relate - fondly filling in our own memories for how the afternoon may have unfolded). Or maybe everyone is too busy preparing for the evening feast that awaits. The catch of the day being prepared - forgetting to look up and take notice of the picturesque sunset.
The colours of the sky stretch out - an opportunity for anyone to pause and admire the simple beauty that's offered up so freely. Maybe if that sudden rain decided to stay away for a moment, the sun could have the time to pause and show off its array of beautiful colours. But if not, a stormy sky will take its place.
The Unseen Sunset is hidden away until it can be observed and celebrated once again. Until then, all that one can do is allow the display of colours to linger sweetly in one's memory - a reminder to pause (and maybe hang tight on that last glass of sangria) so as to enjoy beauty, if only for a moment.
Insert the rattan reeds directly into the bottle, flipping them weekly or as needed to refresh the scent. To create a lighter, more subtle scent throw, insert just a few reeds or remove as needed.
Please keep your reed diffuser away from direct sunlight or other heat sources to avoid drying out the reeds. Farmer's Son Co. fragrance oils are not developed for aromatherapy diffusers or humidifiers. Do not consume and keep away from children or pets. If the oil spills, clean up immediately, as the oils and resins can cause damage to some finishes.

Do not place the bottle on any surface that may be damaged by perfume oils. Neither Farmer's Son Co. nor our stockist partners are responsible for the misuse of your diffuser.
Small batch crafted by hand in our Winnipeg lab & creative space.