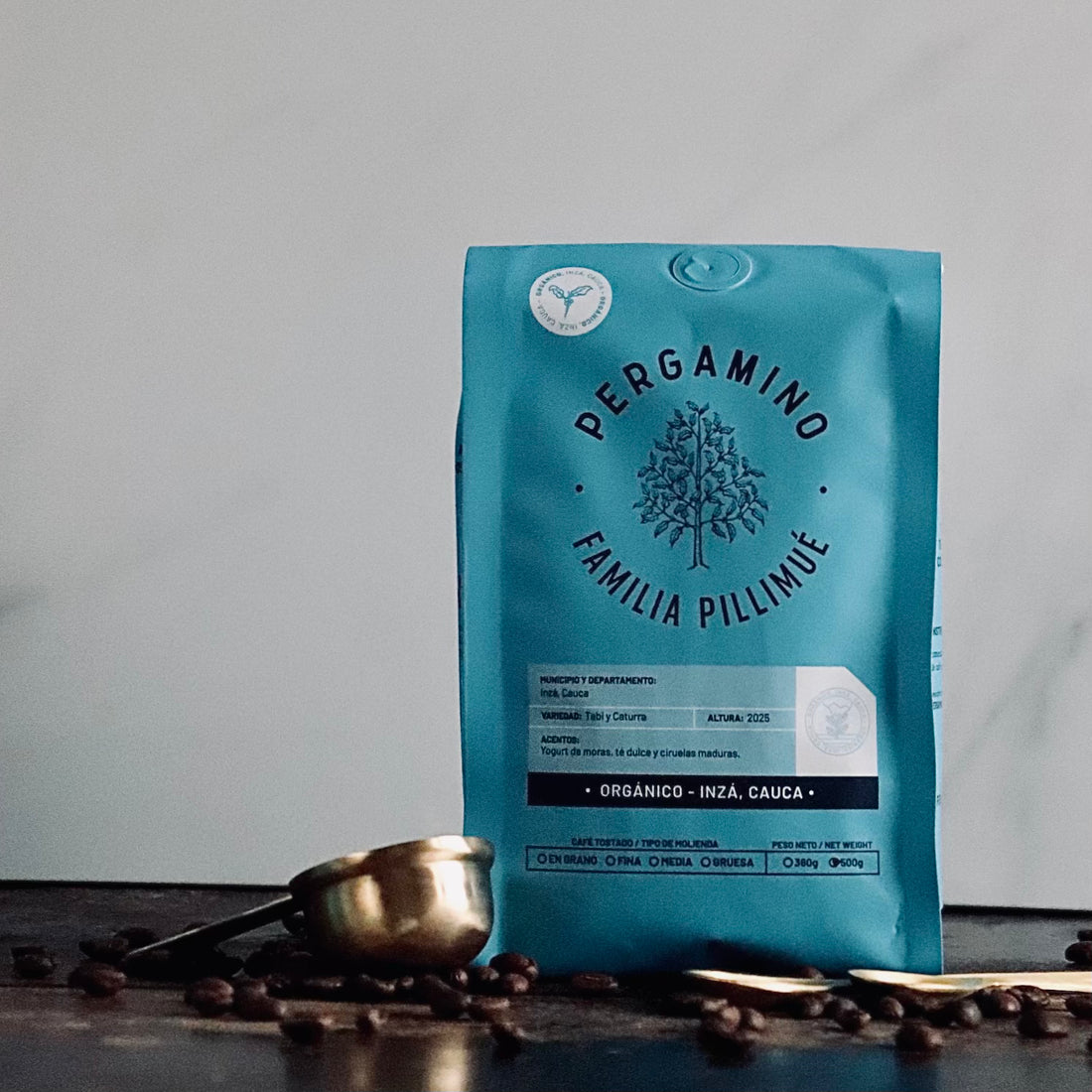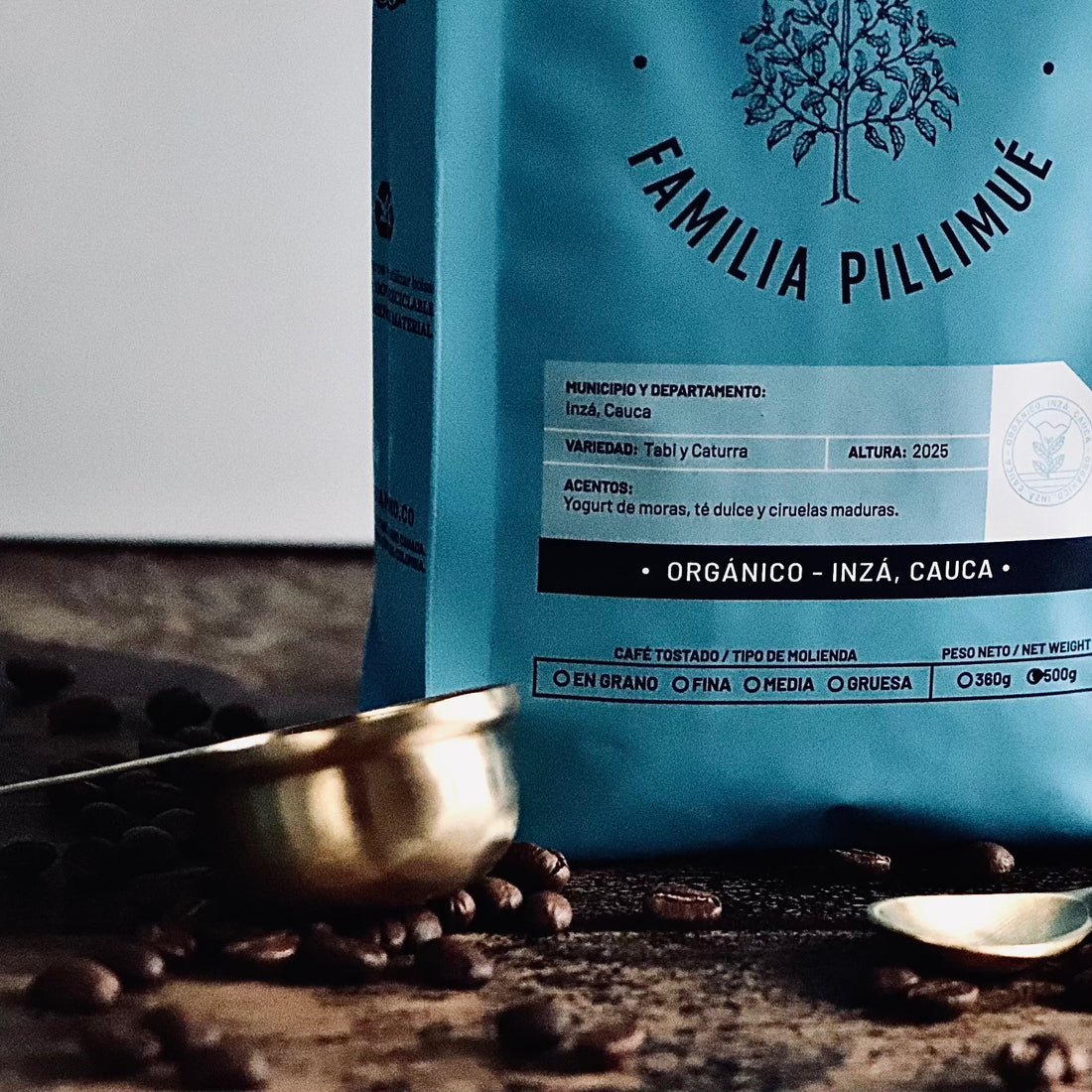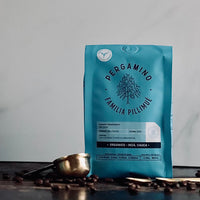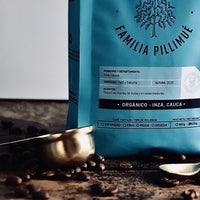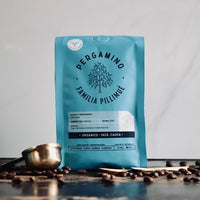 Pergamino - Inzá, Cauca, Organic
Flavour Profile: Blackberry Yogurt, sweet tea, ripe plum
Dan had the opportunity to visit Pergamino's flagship shop in Medellín in early 2020 and it was love at first sip. It's a real treat to be able to share this coffee with folks locally!

The Pillimue family is a stalwart of the coffee growing community in Inzá, Cauca. Doña Maria Rosa, Don Alfonso, and their children are hard working, kind almost to a fault, and posses a truly special sense of community. It was in Inza, and with the help of the Pillimues, that Pergamino began their Allied Producer program 10 years ago.
Apart from helping the Pergamino team grow their specialty programs in this region, this family has become leaders in the promotion of organic practices that have been implemented throughout Colombia. In addition Pergamino has worked with the Pillimue family to build a bio-factory that now produces organic fertilizers that are sold at cost to the small farmers in and around Inza.
Offered exclusively in a whole bean format. 
Pergamino Coffee was Created with the goal of being a game changer in the world of specialty coffee. They either grow their own coffee or work with amazing small producers across Colombia, and then they craft roast these coffees in Medellín, right in the heath of Colombia.
500 grams / 1.1lbs per bag
Roasted in Medellín, Colombia and imported by Farmer's Son Co.