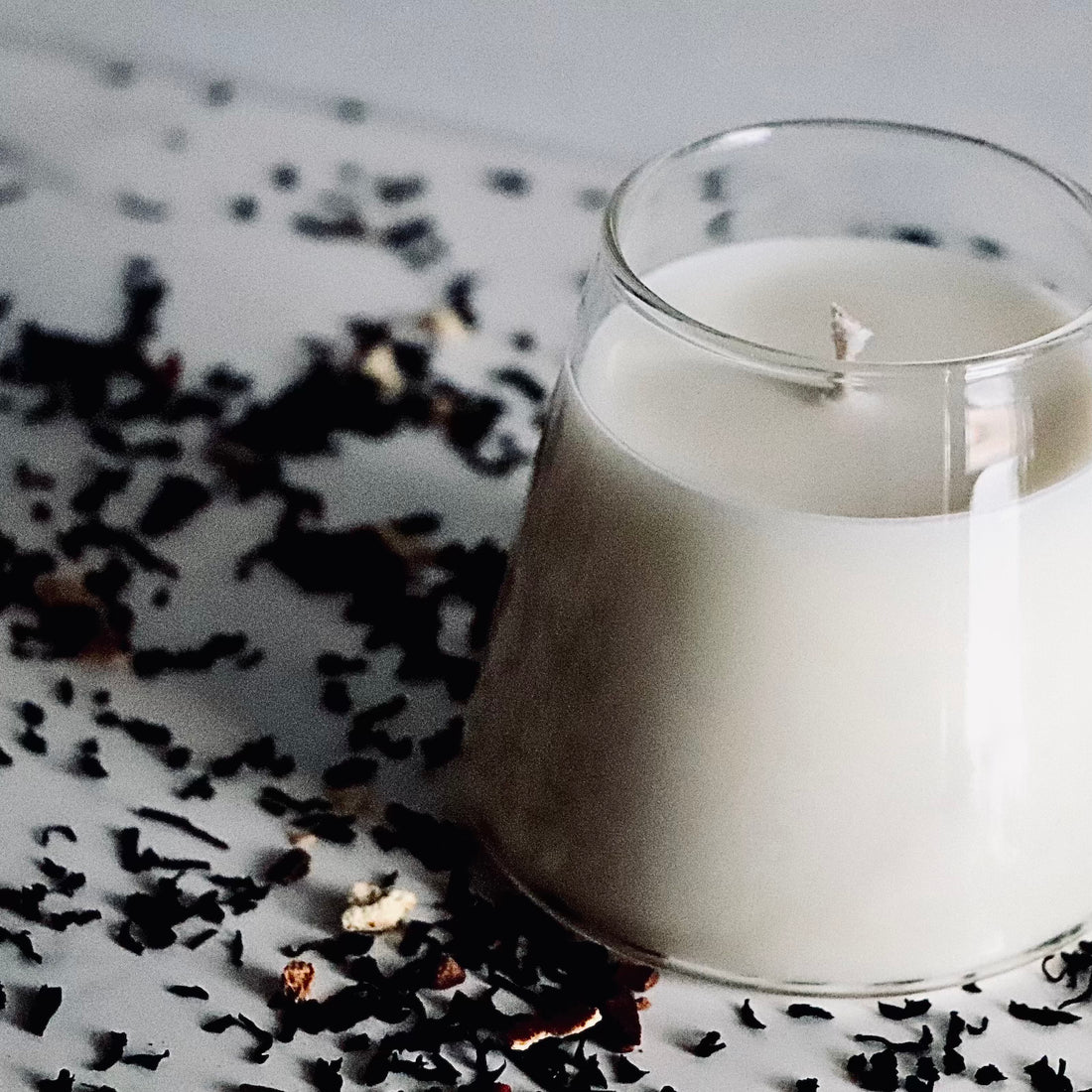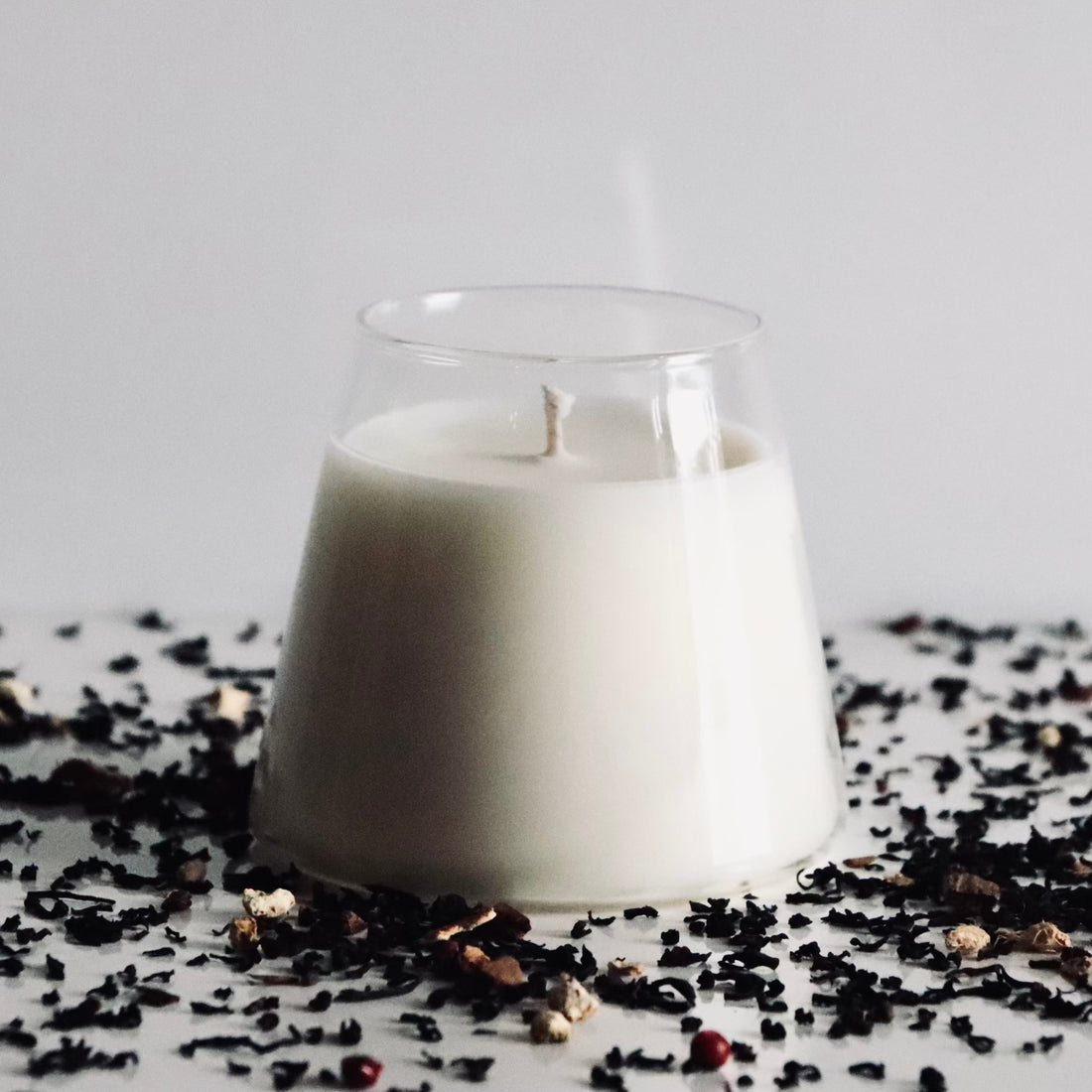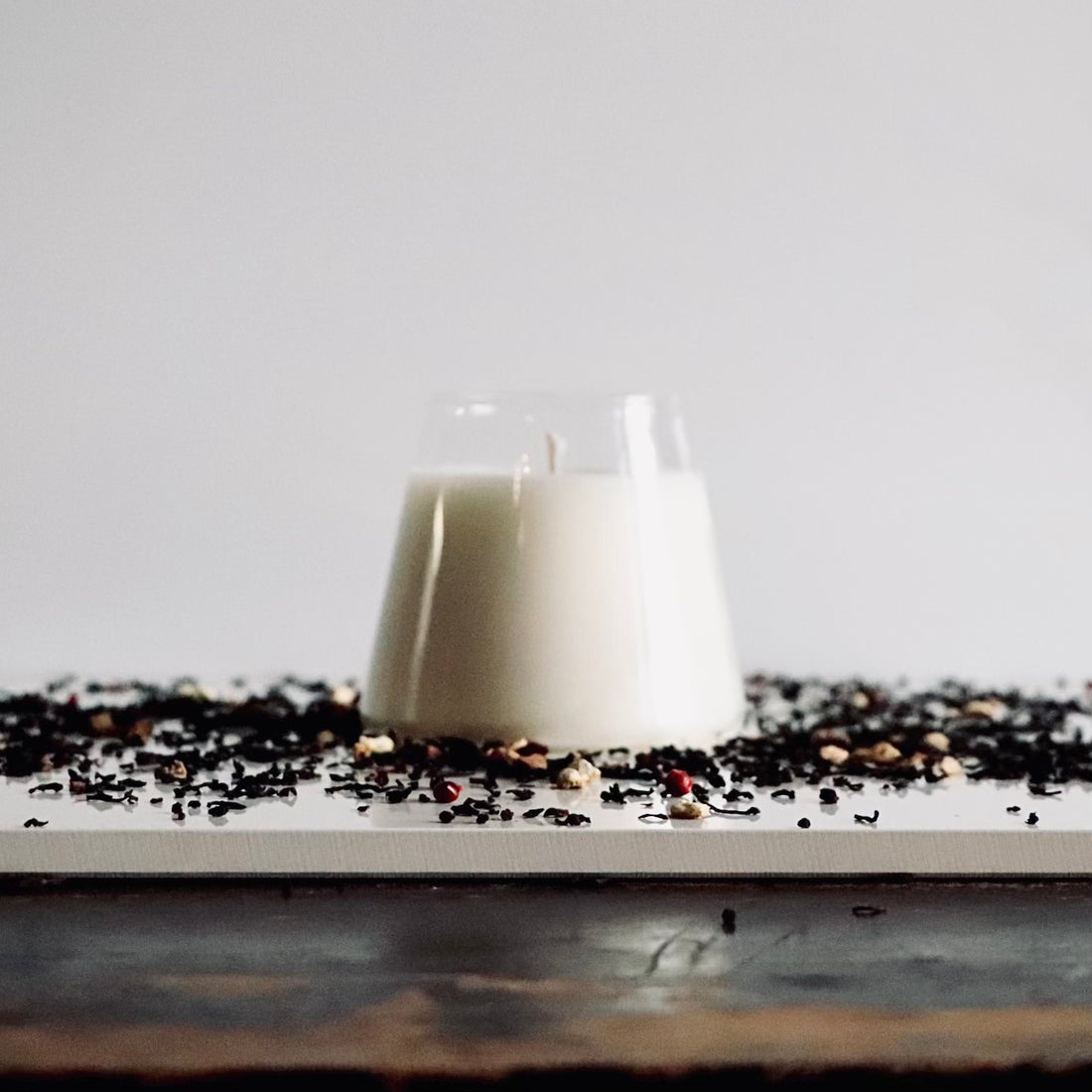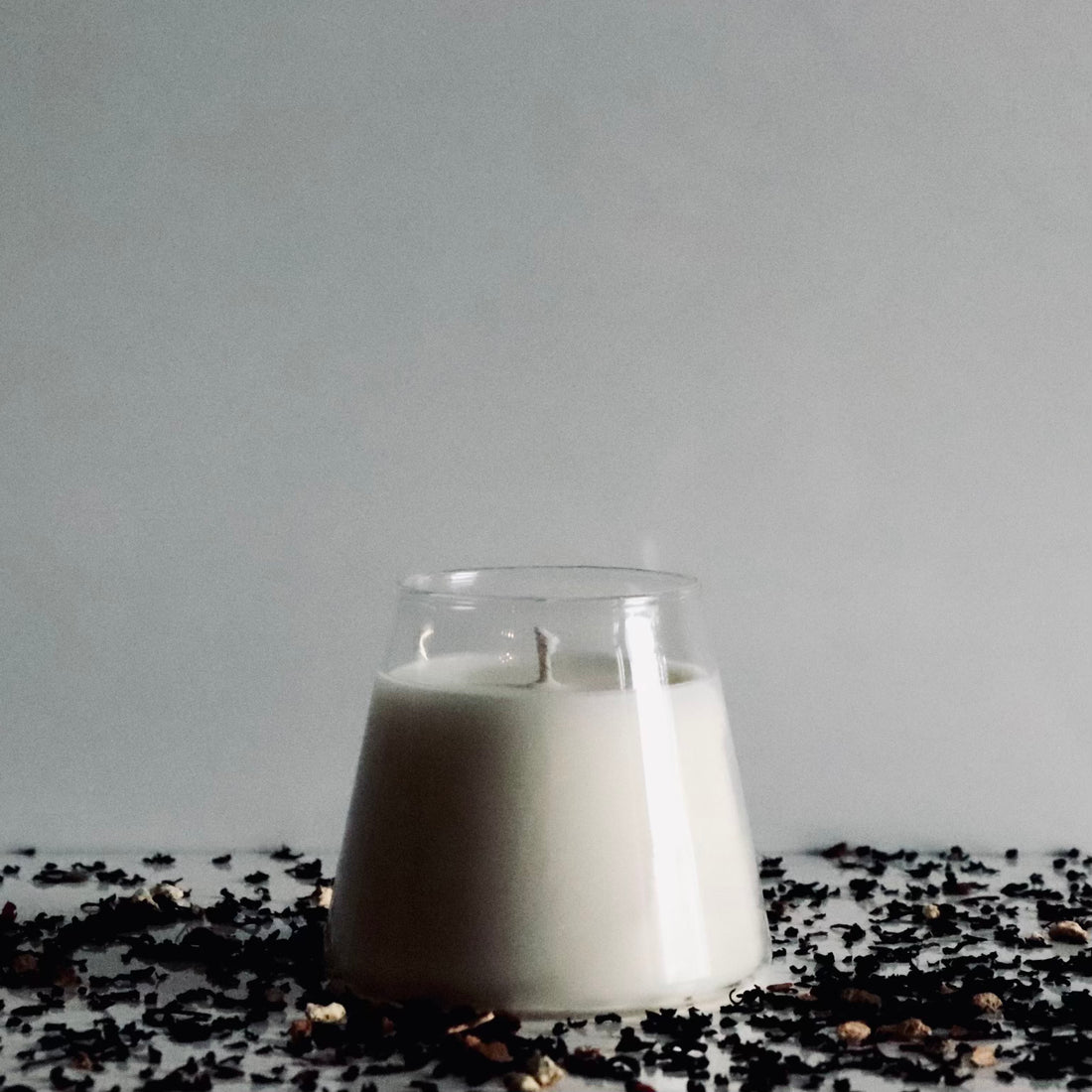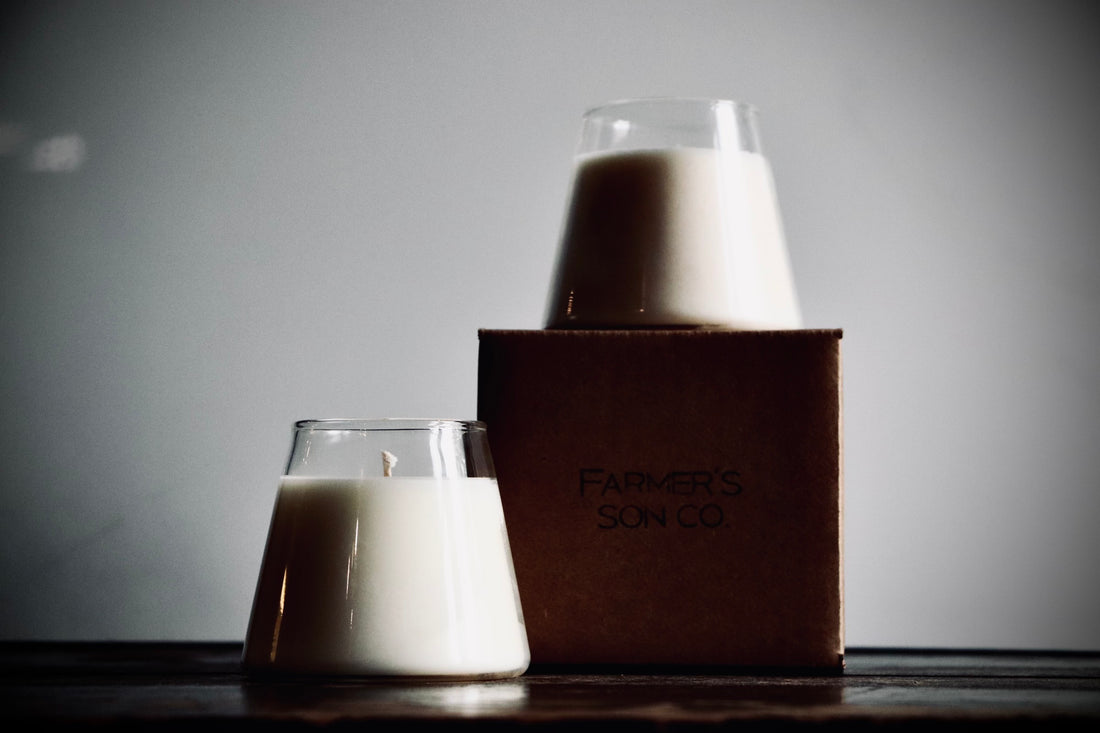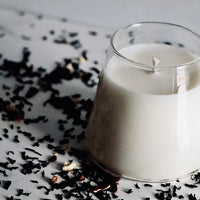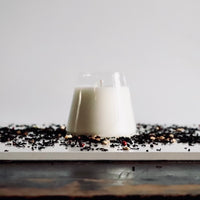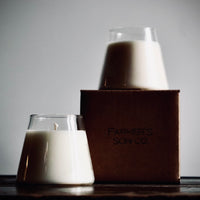 TOP NOTES: Citrus, Greens, Eucalyptus
MIDDLE NOTES: Lavender, Jasmine, Lilac, Violet, Tea, Balsam
BASE NOTES: Musk, Cedar, Woods, Vanilla, Sandalwood, Musk, Amber
A new limited batch release by Farmer's Son Co., Black Tea reminds us of those quiet and cozy moments. With its impartial and reassuring fragrance, it's the perfect scent to transport you to a calm and peaceful state of mind. The perfect fragrance to set the tone when gathered with small groups of friends, curling up with a good book or to create an inviting space on a gloomy or rainy day.
Crafted with 100% soy wax, fine perfume fragrance and cotton core wicks. Poured in our exclusive new 8oz volcano style glasses with minimalist label. enjoy your candle and repurpose as the perfect tea or cocktail glass!

This candle will give you 50 hours of burn-time enjoyment.
Always trim wicks to 1/4 inch before lighting (we suggest using a Farmer's Son Co. wick trimmer). The first time you light your candle, let it burn for 3-4 hours to allow the melted wax to reach the edge of the container to prevent your candle from tunneling.
Follow the two foot rule - don't place your burning candle near clothing, books, curtains or anything flammable. Place candle holders on a stable, heat-resistant surface that is sturdy and large enough to catch any melted wax. Keep lit candles away from drafts, ceiling fans and any air currents. Never leave a burning a candle unattended. Extinguish all candles when you leave a room or before going to sleep or if the flame gets too close to the candle holder or container. A candle should not be burned for more than four hours at a time. For a margin of safety, discontinue burning a candle when 1/4 inch of wax remains in the container.
Small batch crafted by hand in our Winnipeg lab & creative space.