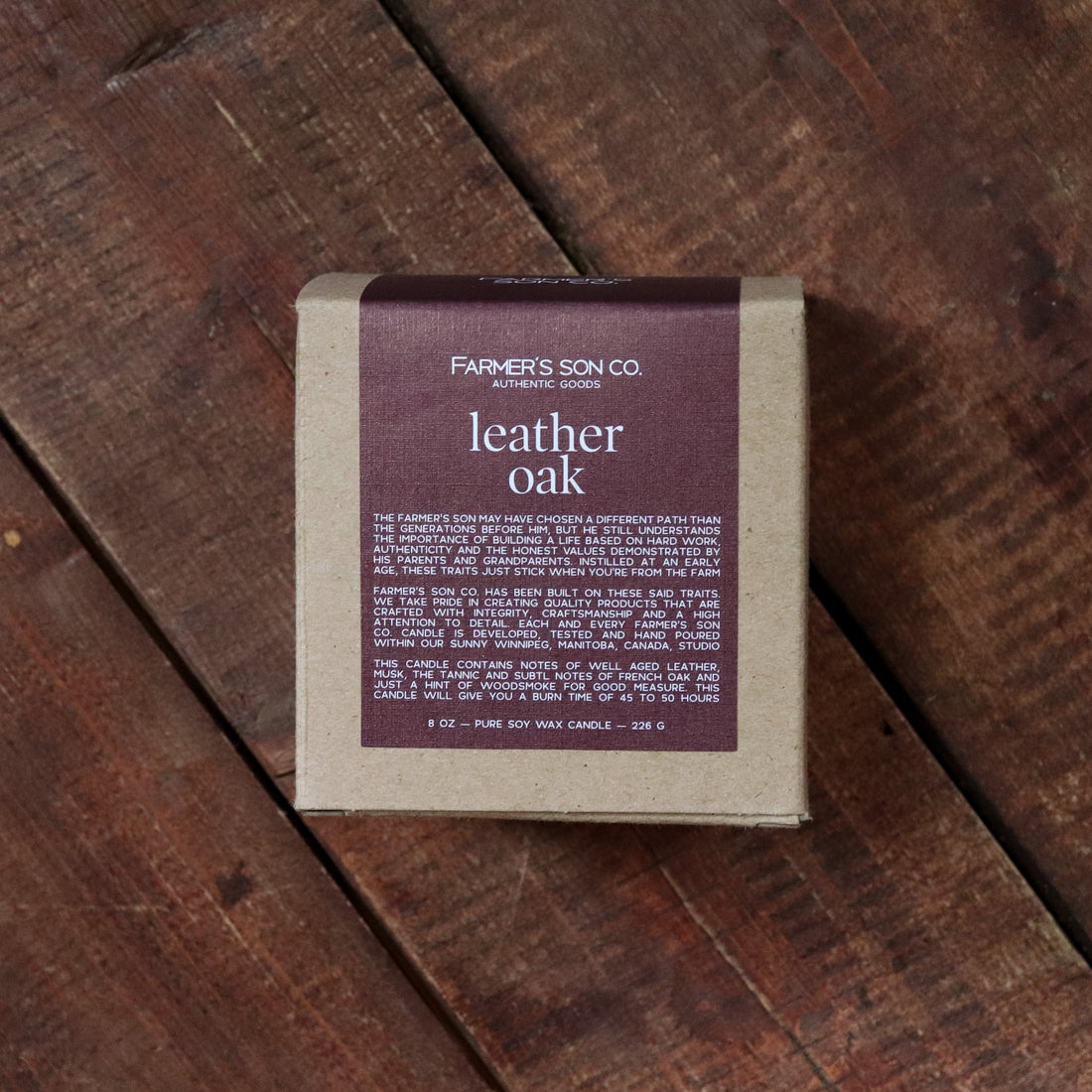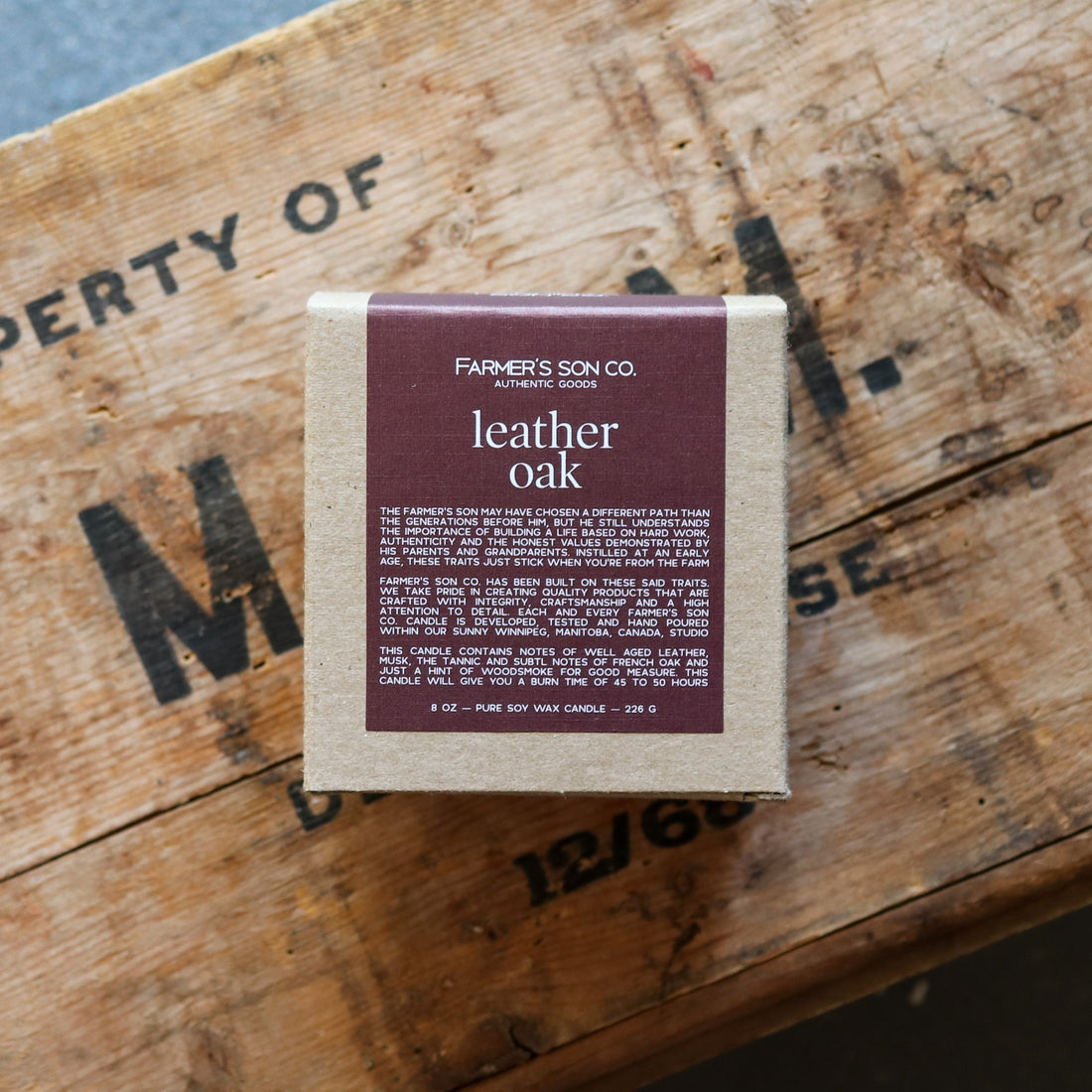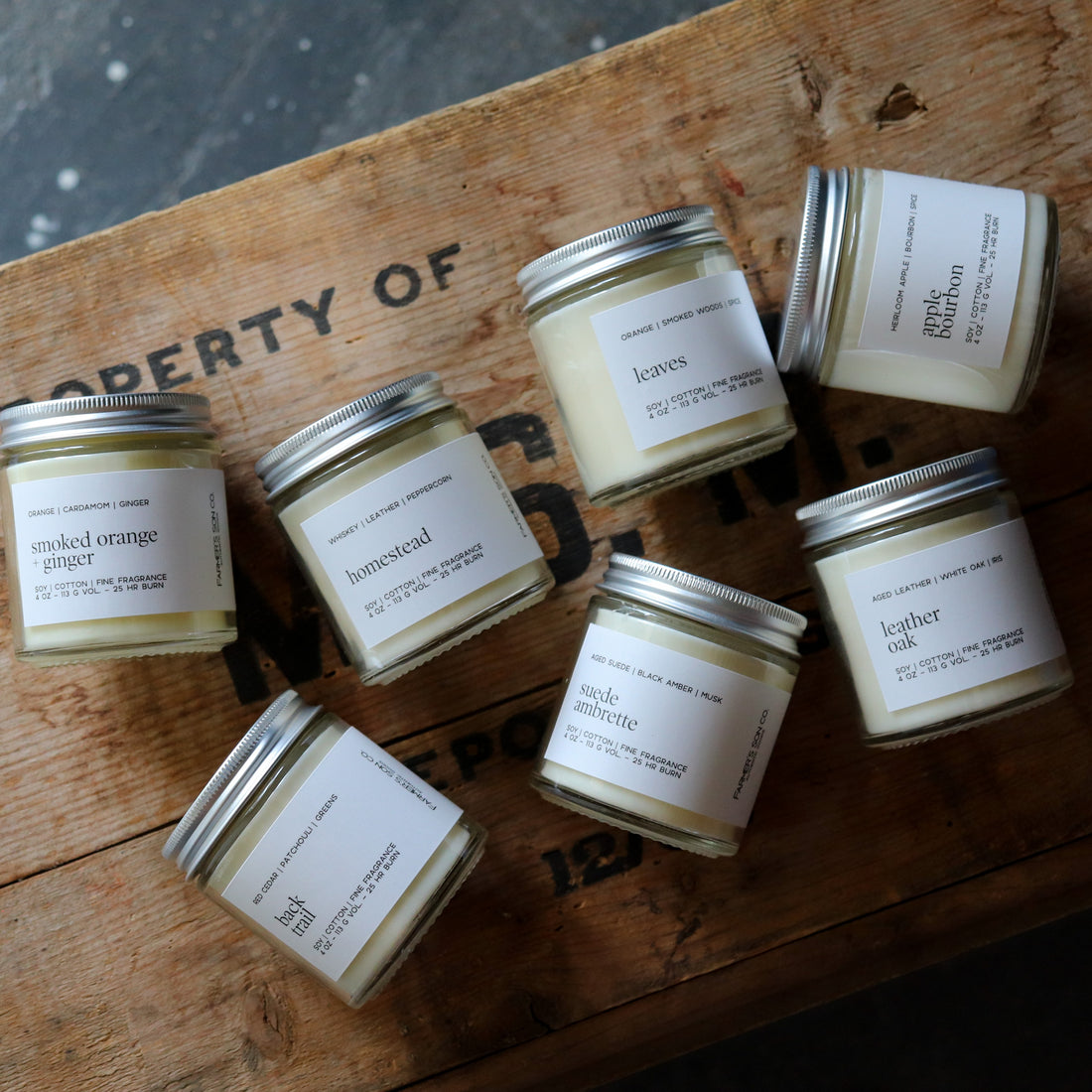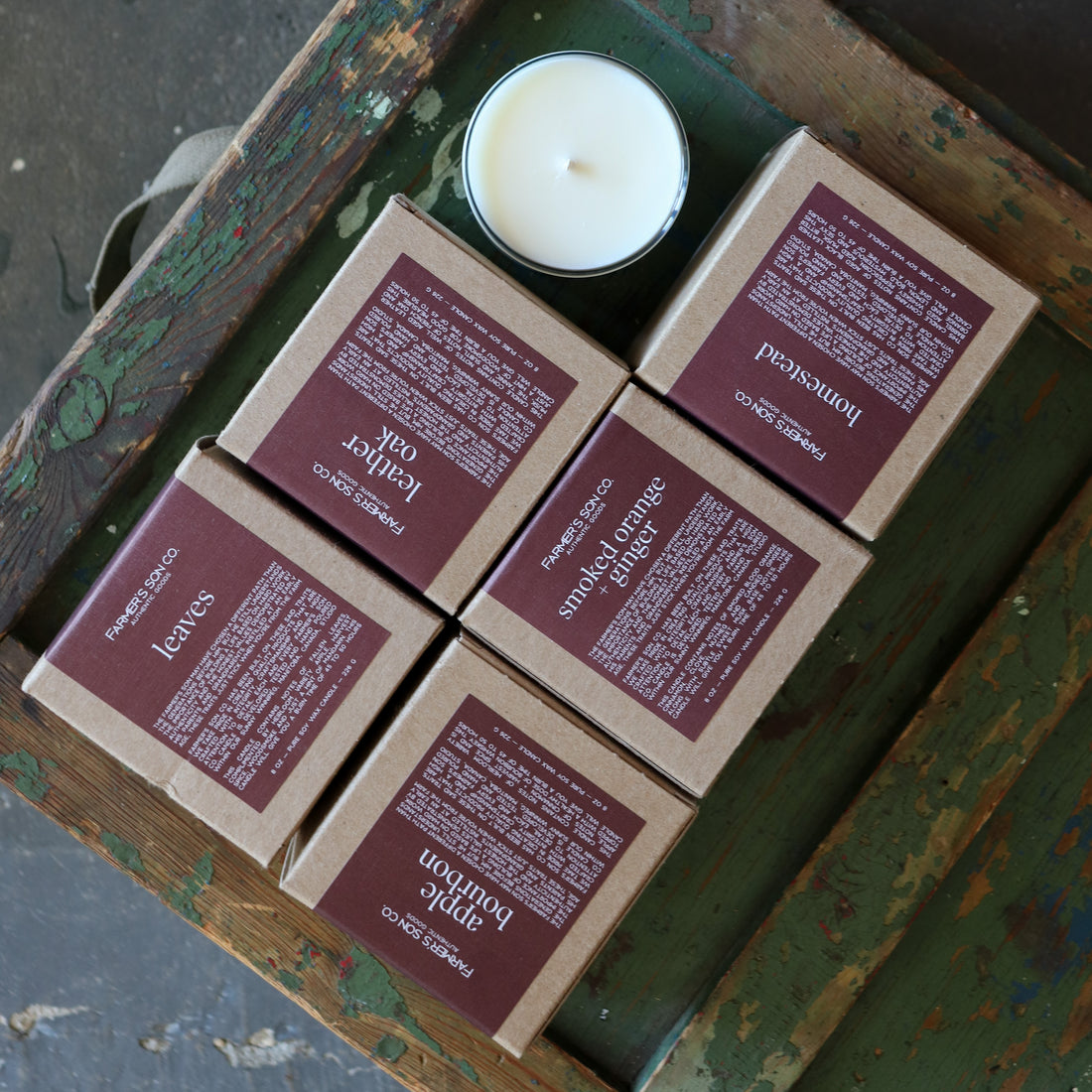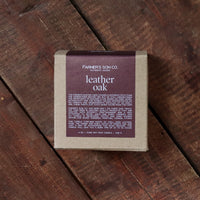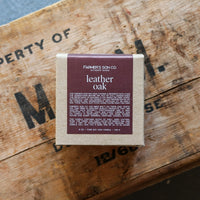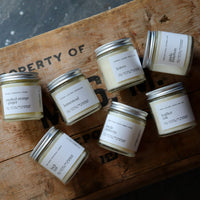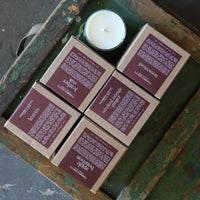 Leather + Oak (Final Season)
TOP NOTE: Smoked Woods
MIDDLE NOTES: Aged Leather, White Oak, Iris
BASE NOTES: Musk, Sandalwood
Growing up on a small family farm alongside the Manitoba & Saskatchewan border, we always had a few horses. Whether it was King and Major, the Belgians that were around in my early years, or the many 4H ponies that my sister trained, there was always a four legged friend just over the fence.
We had an old wood grain bin that my Dad had retrofitted into a tack shed. Early each fall he'd head out there and spend a few evenings polishing the saddles and tack that my sister would need for her 4H horses along the gear for his pulling team.
That little shed was a treasure trove of saddle soap, horse tack that was too old to be used (but too sentimental to be given up) and old oak barrels that my Grandpa had dragged home years before that'd found their fate as fill-in saddle racks.
Leather + Oak is my take on that memory. A rich blend of aged leather, oak and musk paired with just a hint of woodsmoke.
Exclusive to Farmer's Son Co., this is a truly unique scent (that's admittedly not for everyone, but that's okay) that'll bring back a wave of memories to any of the horse lovers in your life.
Crafted with 100% soy wax, fine perfume fragrance and cotton core wicks. Poured in our 4oz straight side jars with silver lids or our 8oz lowball tumblers with minimalist label.

Your 8oz candle has been wrapped in recyclable tissue paper and housed in a 100% recycled kraft cardboard box featuring an art paper Farmer's Son Co. label.

Our 4oz candle will give you 25 hours of burn-time enjoyment with proper care and our 8oz candle will give you 50 hours of burn-time enjoyment with proper care.
Always trim wicks to 1/4 inch before lighting (we suggest using a Farmer's Son Co. wick trimmer). The first time you light your candle, let it burn for 3-4 hours to allow the melted wax to reach the edge of the container to prevent your candle from tunneling.
Follow the two foot rule - don't place your burning candle near clothing, books, curtains or anything flammable. Place candle holders on a stable, heat-resistant surface that is sturdy and large enough to catch any melted wax. Keep lit candles away from drafts, ceiling fans and any air currents. Never leave a burning a candle unattended. Extinguish all candles when you leave a room or before going to sleep or if the flame gets too close to the candle holder or container. A candle should not be burned for more than four hours at a time. For a margin of safety, discontinue burning a candle when 1/4 inch of wax remains in the container.
Small batch crafted by hand in our Winnipeg lab & creative space.